Energy consumption, emissions, technologies, materials – the world of design is on the fast track to redemption, and in a LEED and BREAM challenge, it is producing buildings of exceptional performance. We are therefore living in one of the most intense periods in this sector, and we are undoubtedly very lucky to reap the benefits of this ascending neo-sensitivity.
However, in the competition between those who consume less and those who recycle more, for some years now a new "parameter" has been emerging, perhaps the most difficult and demanding of attention: the quality of life of those who use it. Can thermal insulation make us feel welcome and protected? Does low energy consumption relax us? Do recyclable materials keep us fit? Most probably not.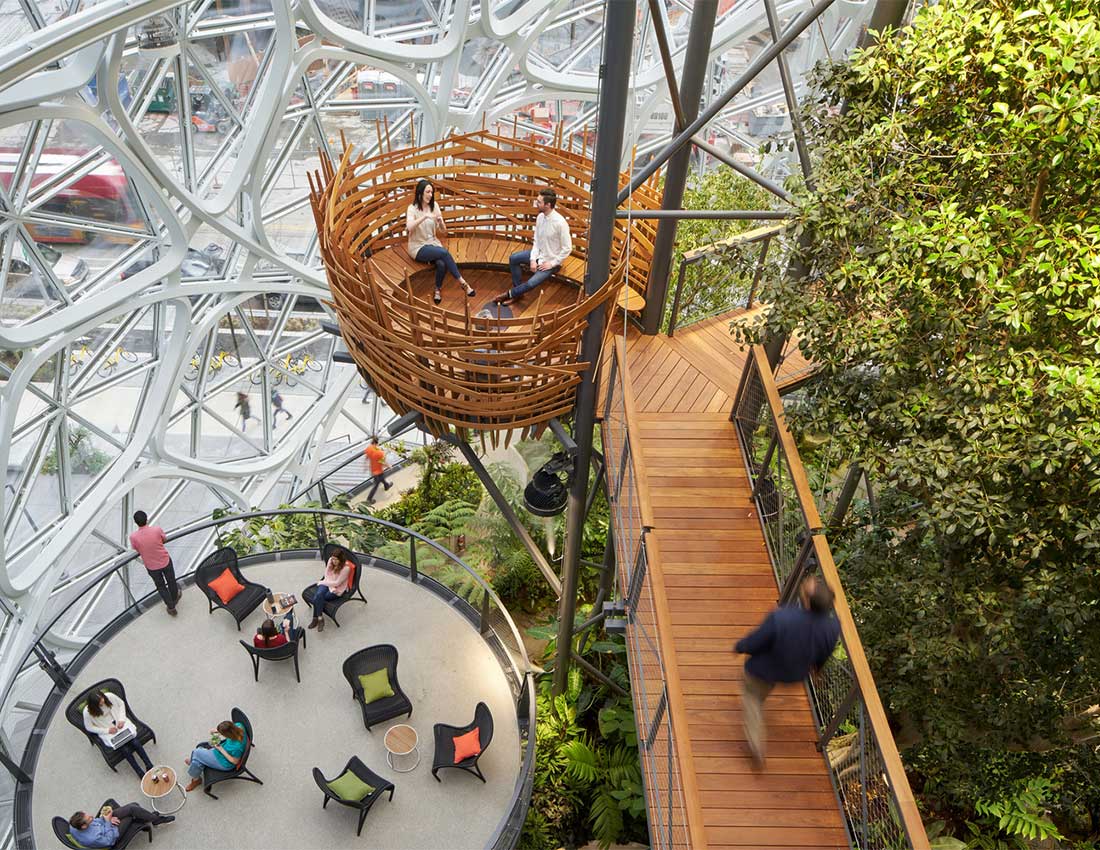 Amazon Spheres Hq – Seattle | ©Bruce Damonte Architectural Photographer
WELL standard, well-being becomes measurable and certifiable
Home, work, school, gym, shops, restaurants: today's lifestyle revolves around indoor spaces, a framework that encloses almost 90% of our routine. With these premises, after six years of research and development, WELL certification was born in 2014, a protocol which promotes sustainability in the broadest sense, capable of integrating the various aspects of sustainable building to human wellbeing.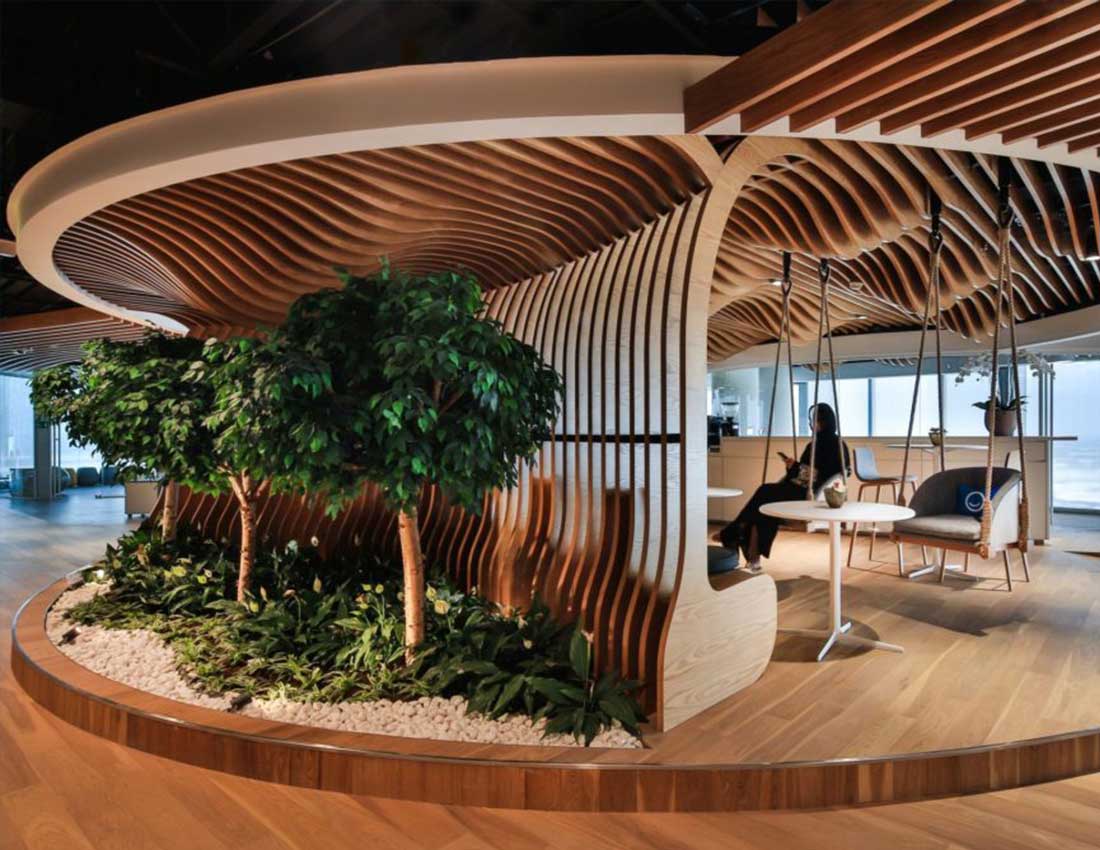 WELL certification, body and mind balance
WELL certification therefore, while incorporating several parameters of LEED certification, focuses on people's quality of life inside buildings, founding the principles of holistic use of indoor spaces.
Pursuing well-being, source of inspiration and improvement
The individual at the centre of building design, this is the essence of the WELL protocol. The world of indoor comfort today oscillates between certainty and aspiration. We are aware of the actions to be taken, the materials to be used, the resources to be exploited, but we are still analysing their real potential (…while someone is still thinking about it).
We are looking at a journey with many roads to travel, even more to experience. In all of this, however, we must remember that we are what we do and our choices will indirectly reflect on everything around us.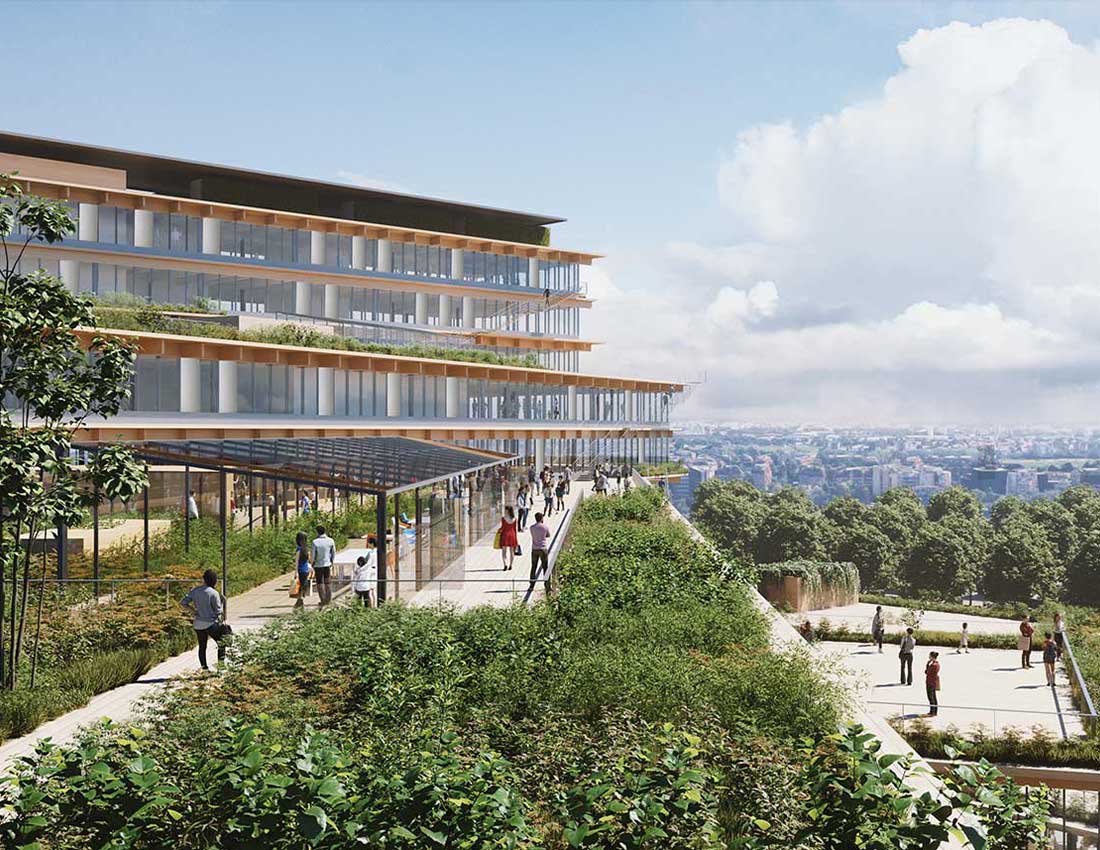 In the Welcome project by Kengo Kuma Architects, the office of the future is biophilic
Making excuses is pointless, we would have been spoilt for choice given the technical nature of our core business, the raised floor, which leaves little to the imagination. But we didn't. This is testified by our work, where we have "freed" the raised floor from the borders of the technical rooms and brought it into the most renowned projects, our continuous search for beauty in finishes and formats, the innovation of our systems such as Cork and Floora, where we wanted to follow in the footsteps of nature, taking advantage of its benefits as much as possible.
Cork and Floora, biophilia in WELL design
Literally 'passion for life' or 'love of life', biophilia describes the psychological tendency to be attracted to everything that is alive and vital.

Cork and Floora by Nesite, floor systems inspired by nature
Creating healthy living spaces while celebrating nature is the common purpose of Cork and Floora, our proposals designed to bring tangible improvements in comfort and well-being to indoor spaces.
In the case of Cork, we have created the first raised floor that makes use of the extraordinary characteristics of natural cork, one of the most amazing organic materials, whose performance goes far beyond its insulation capacity, as you can discover in our dedicated article or the Athesys case study.
Floora, on the other hand, is a proposal that fully embraces the principles of biophilic design. It is in fact our customisable hydroponics plant module that exploits the raised floor system, being interchangeable with any of its panels.  Its flexibility and the simplicity with which it can be inserted wherever there is a raised floor make it possible to create green islands of various widths and heights, with all the benefits that this implies.
We could talk at length about Floora and the added value of plants in indoor spaces, but we prefer to share the evolution of this product by inviting you to visit the floora.design website.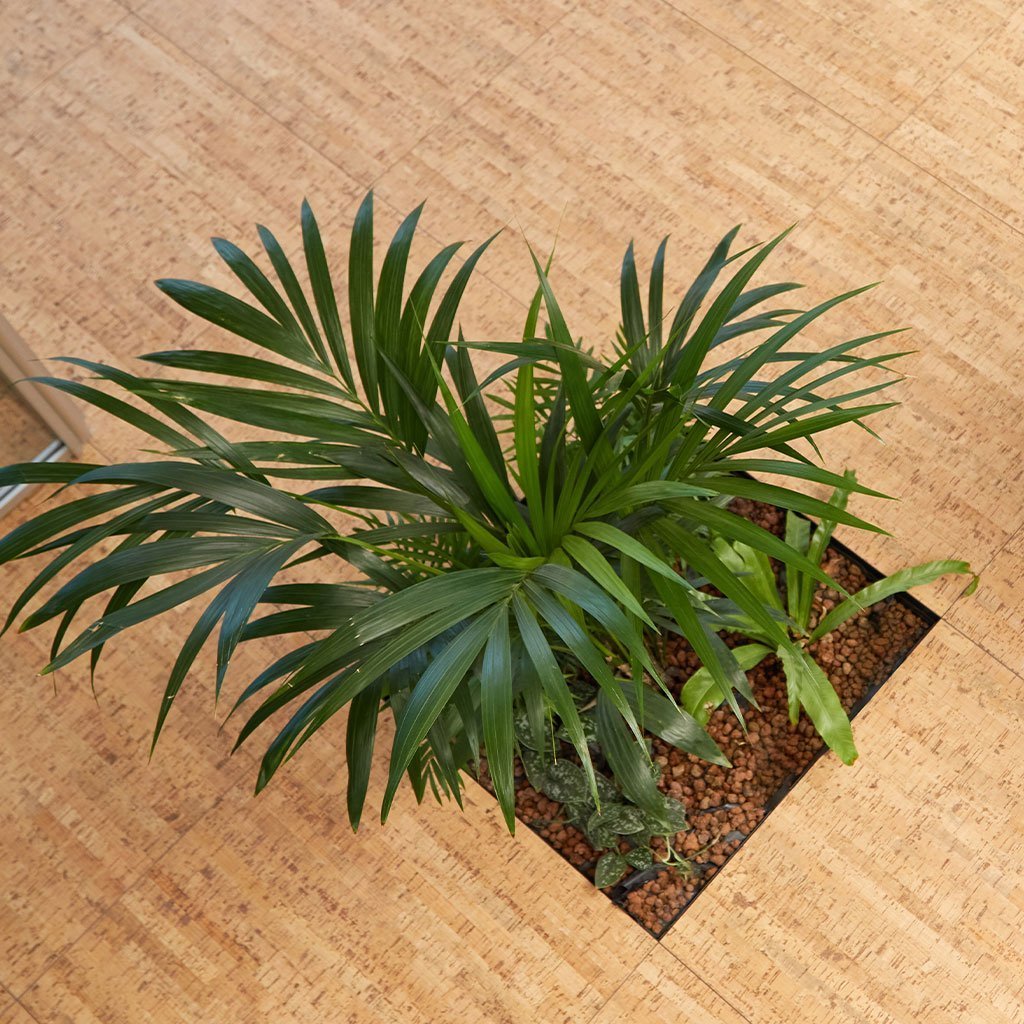 Floora, plants grow up from the (raised) floor
Nesite has already contributed to the realisation of several WELL certified projects, such as the prestigious Gioia 22 complex in Milan, for which more than 25,000 m2 of raised floor was supplied, which also met the requirements of the Leed protocol.