RAISED FLOOR
Calcium Sulphate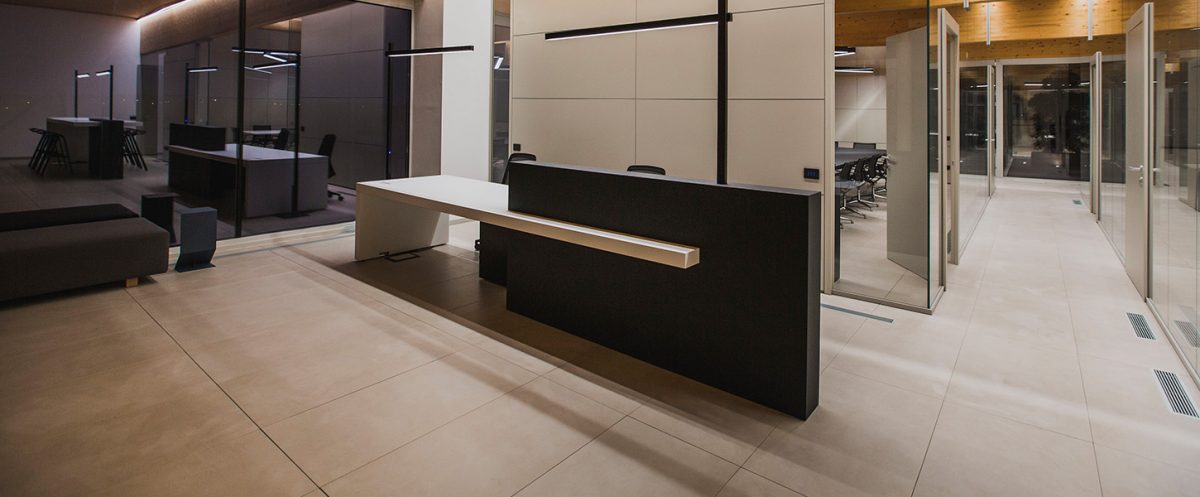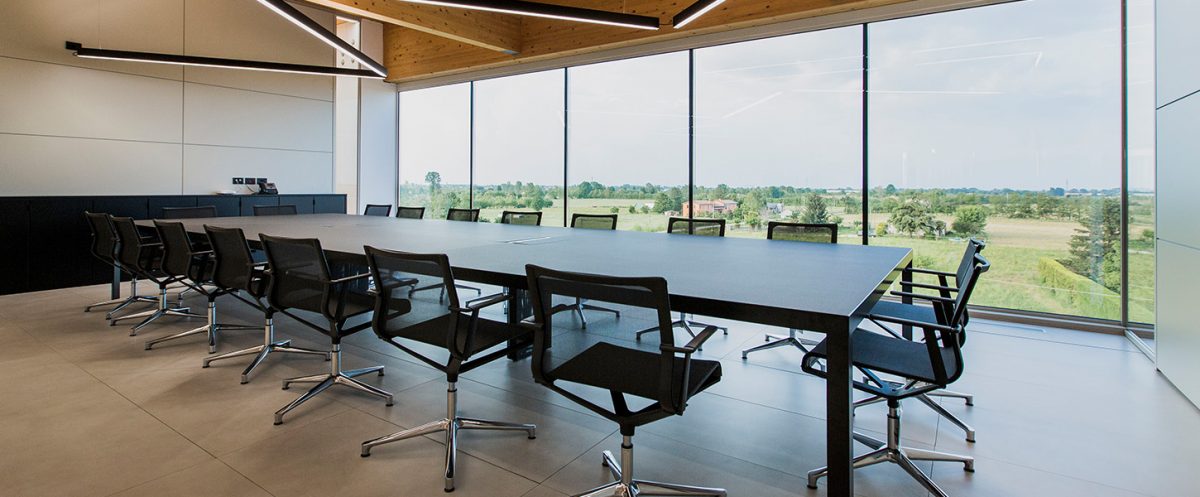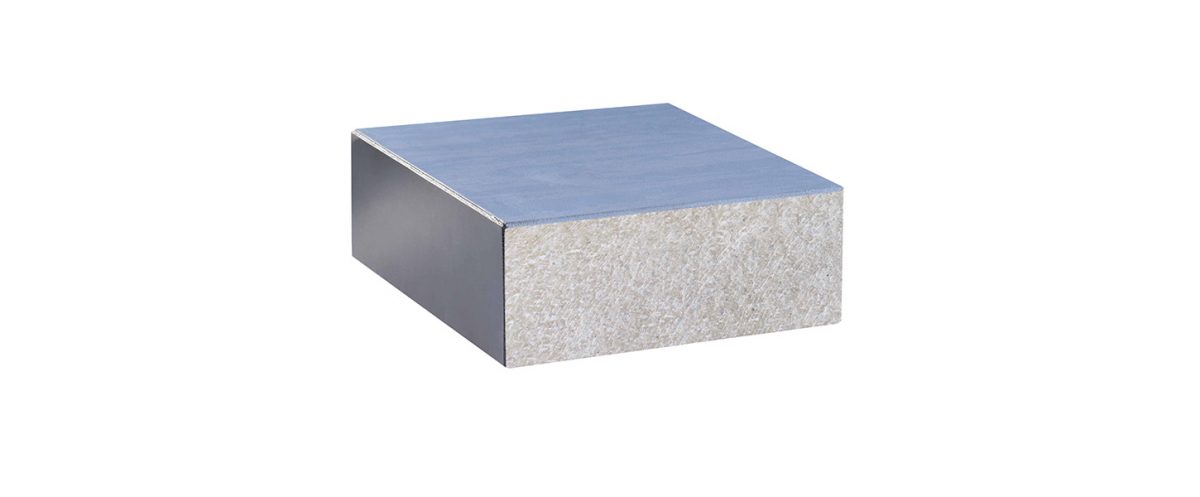 The raised floor with calcium sulphate core is considered the top of the range and is used in cases where a floor with high performance is required, in terms of mechanical strength, fire resistance, thermal insulation, sound insulation and limited hygro-sensitivity.
It consists of a monolithic layer of calcium sulphate, anhydrite-reinforced, with recycled cellulose fibers, reaction to fire in class 0 (class A1 according to EN 13501-1).
The main feature that ensures high performance is the density. Nesite uses calcium sulphate with a density of 1600 kg/m³, the highest available on the market.
Calcium sulphate panels are available in different thickness options:
• PG3 – 34 mm thick, for the best performances.
• PG6 – 30 mm thick, perfect with ceramic gres top covering.
• PG2 – 22 mm thick, used only with ceramic gres and stones.
• PG1 – 12 mm thick, used only with stones and galvanized steel tray at the bottom.
CHARACTERISTICS OF CALCIUM SULPHATE PANELS:
• Very high footfall comfort.
• High acoustic comfort.
• Excellent load capacity.
• High fire resistance
• Interchangeable panels that are easy to remove.
• Wide range of top coverings.
BOTTOM SURFACE
Aluminum foil : protect from dust and humidity and improve the fire resistance;
galvanized steel tray : improve the mechanical resistance of the panel.
The panel with primer option is also available (no covering, only protection with primer varnish on top and bottom).
Note: other thicknesses available on request.