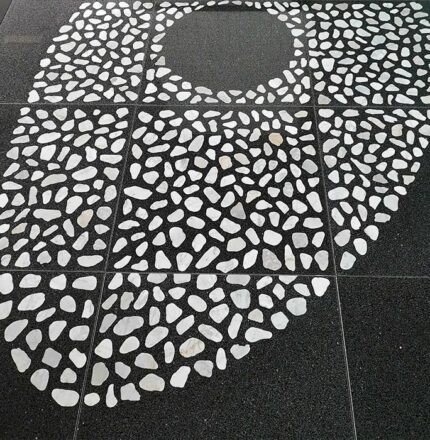 Find out more about the Raised Floor System
VENICE is the venetian raised floor which represents the perfect fusion between the functionality of the technical floor and the terrazzo's aesthetic qualities.
Besides being a solution of high aesthetic profile, Venice offers the possibility to customize any aspect in the design phase (color, typology of stones, finishing, dimensions, thickness).
Can be integrated by patterns or any graphic element.
CHARACTERISTICS VENICE:
• The special production process through vibro-compaction under vacuum determines its physical and mechanical characteristics such as high resistance to abrasion, perfect homogeneity of mixture and low water absorption.
• The large amount of stones enclosed in the tiles (over 75%) gives to the product a full, continuous, natural and precious appearance.
• It maintains its technical and aesthetic characteristics over time and can be renewed many times.
• Does not contain resins or other synthetic products incompatible with the environmental protection requirements.
• Thanks to the eco-sustainable production cycle, it contributes credits to LEED certification.