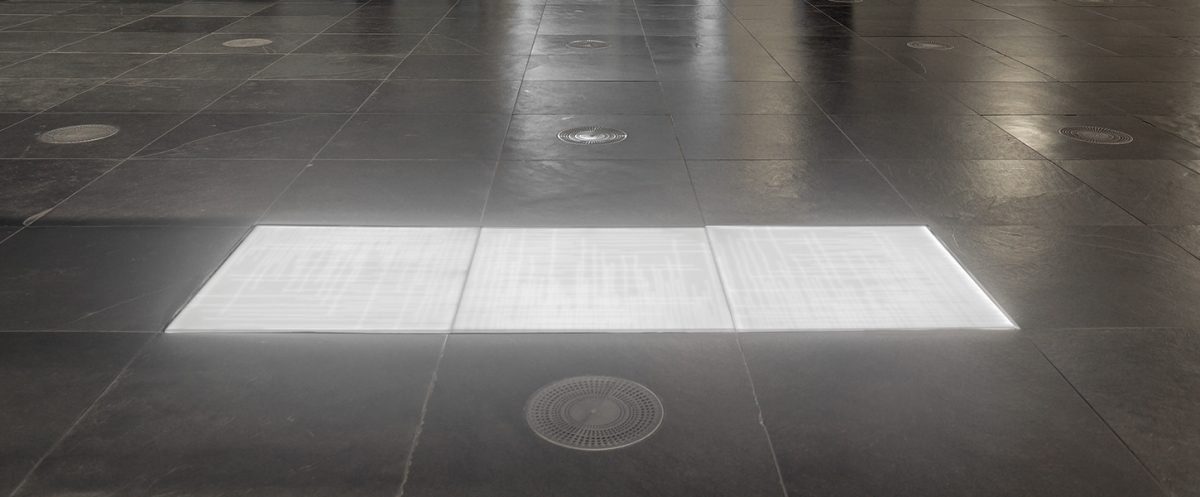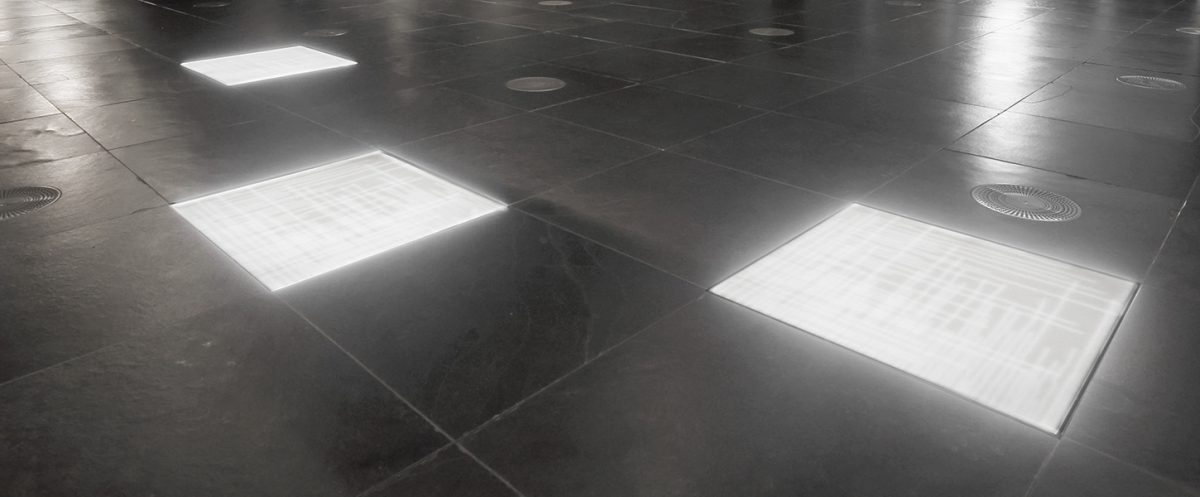 JUNO is the new high-brightness LED walkable panel.Designed to fit inside raised floors, JUNO allows you to create paths of light or highlight objects  with maximum flexibility.
JUNO has a very low energy consumption, with a minimum duration of 30,000 h and absorption of only 30 W.
Juno is available in 2 different versions:
» version [PL], with diffused light on the whole surface;
» version [SP],  with engraving or silk-screen printing.
The finish in Solid Surface HI-MACS®, in addition to ensuring resistance and ease of maintenance, makes the panel elegant and refined, ideal for projects with high aesthetic impact.
Designed as decorative panel, Juno can be customized with various texture, making unique each project where it is installed.
Composed of eco-friendly materials.