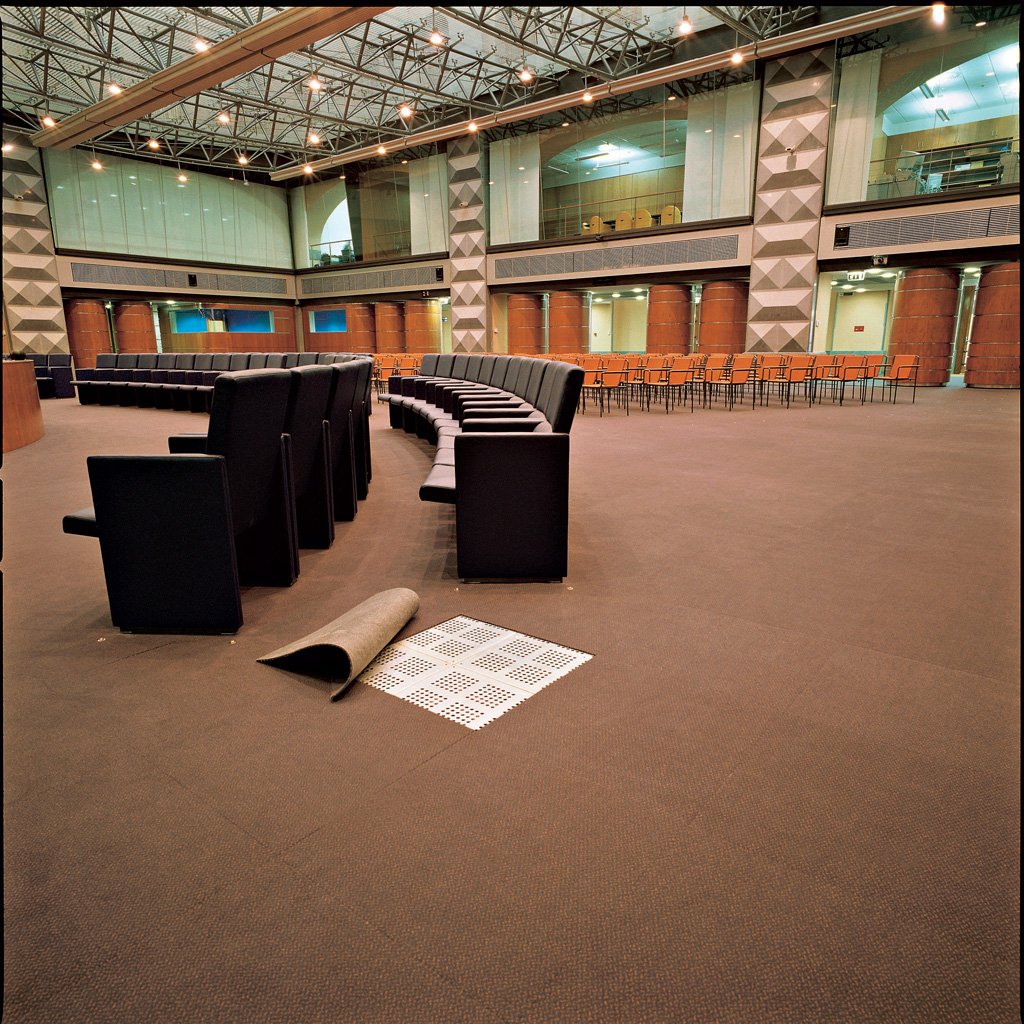 Find out more about the Raised Floor System
In the case of loose-lay carpet Nesite provides carpet tiles 50×50 or 60×60 cm with a background suitable for gluing on BARE panels for loose-lay covering.
THICKNESS of the covering: from 6 to 8 mm approx.
FIELDS OF APPLICATION: offices, high traffic also.
For the available upper coverings, please contact the sales office.