Kairos is the integration of architectural elements into interior spaces that require flexibility and technical performance.
Walls, ceilings, raised floors: three elements separated in the design process, now come together in a single integrated system that shapes their coexistence in an overall vision without contrasts and overlaps.
Elements that communicate, add up and complement each other: Kairos is the Nesite's system that makes different systems communicate through the same discreet and essential language, made up of concealed and minimalist profiles, which makes the elements as protagonists by eliminating boundaries.
Kairos is an integrated design that combines and does not separate, researches and proposes harmony, aesthetics and technique, to provide the optimal solution in the architectural modularity of the three elements.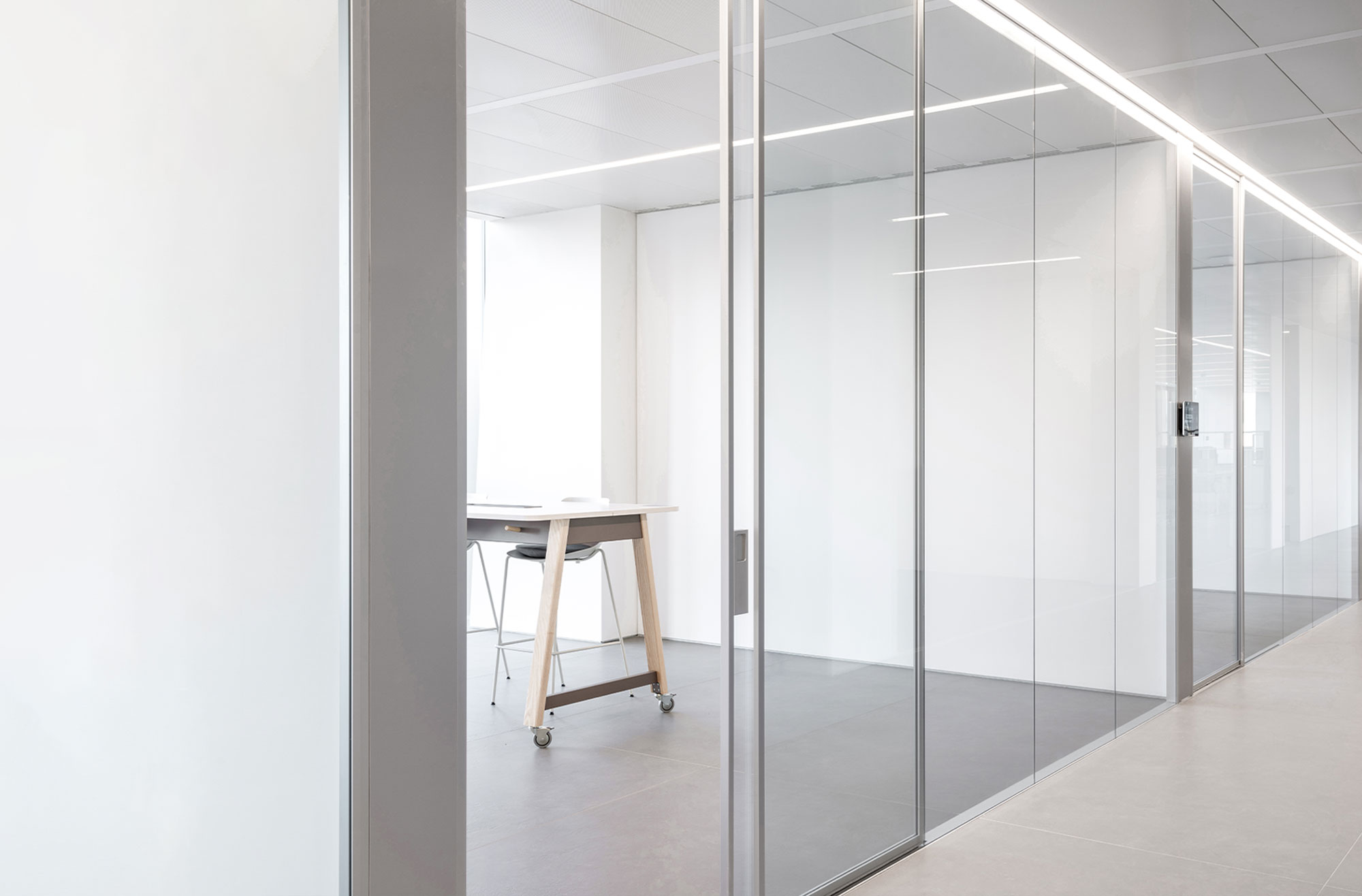 We consider the three elements jointly and harmoniously, from the design to the construction site, solving the typical criticalities that occur when they are managed separately.
We use unique dedicated profiles that allow concealed walls to be inserted into the floor and ceiling, removing the clutter of traditional wall profiles from view.
We manage the assembly sequence on site in an orderly manner, thanks to a single team of professionals who install ceilings, raised floors and walls, optimising time and guaranteeing the quality of the product on site.
Kairos is primarily the technical answer to questions and conflicts that arise from the lack of symbiosis in the design of its components. Thus, the system analyzes individual critical issues and provides a common, efficient and high-performance solution that eliminates conflict situations and, consequently, optimizes time and costs.
The system then declines into the complexity of free will, where walls, ceilings and floors are highly customizable in terms of both performance and aesthetics.