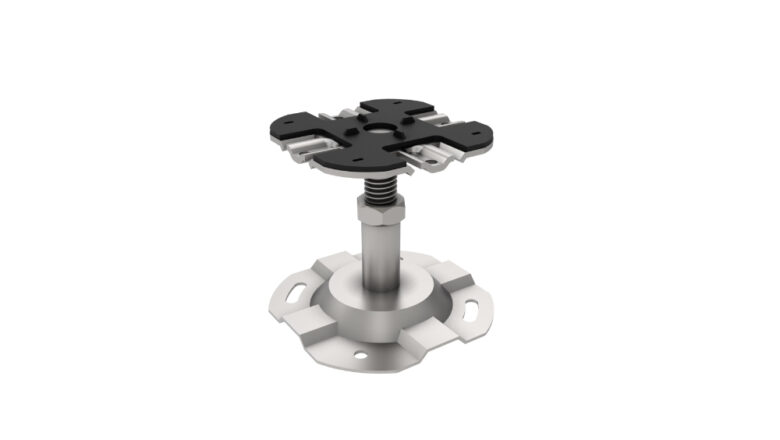 Structures
The ideal solution for locals where floor height is reduced and/or load requirements are light/medium. Available heights: from 35 mm to 600 mm.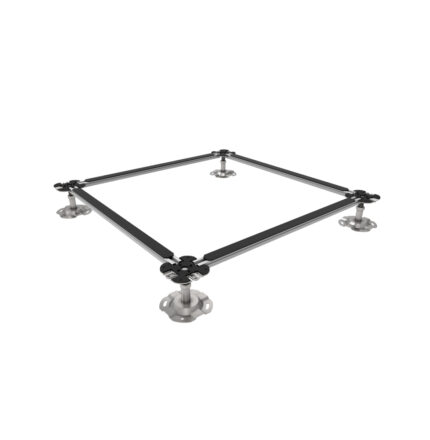 Structures
The structure with open cross-sectional stringers allows maximum stability of the floor even without gluing the columns to the supporting slab support.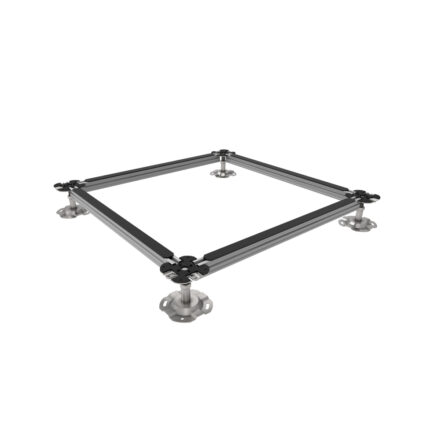 Structures
The substructure with medium resistance and open section stringers is the ideal solution for rooms with medium/high load requirements and traffic. Heights: from 35 to 1000 mm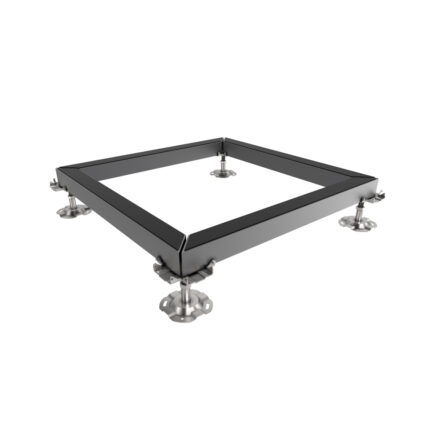 Structures
The ideal solution for maximum performances, which ensures rigidity and electrical continuity thanks to the rectangular section closed stringers 50 x 25 mm.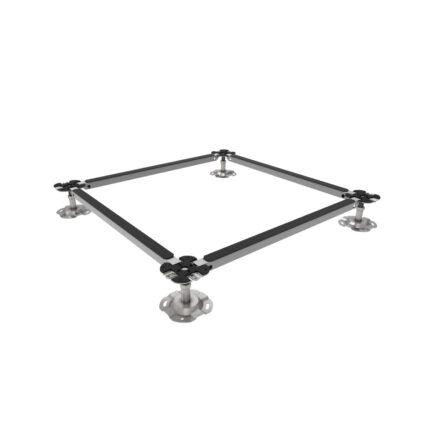 Structures
The substructure with closed rectangular stringers allows to reach high loads and thus becomes the ideal solution for technical rooms and high traffic areas.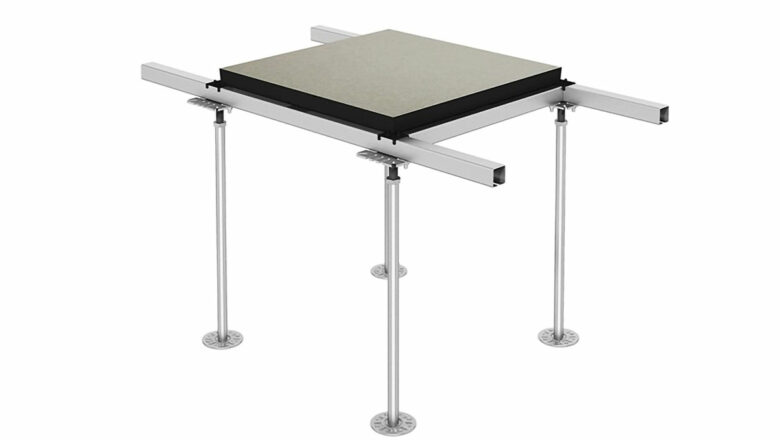 Structures
The TR structure is specifically designed for technical areas such as Data Centres and is characterized by the pedestals' high load performance and positioning flexibility, due to the combination of long and short