raised access floor sustainability

Nesite takes care of the quality of its products and services, in compliance with current regulations on environmental protection.
In addition to the ISO 9001 quality certification, NESITE has obtained the certification of environmental management system, according to the international standard UNI EN ISO 14001, which is now an element of excellence in the evaluation of companies and of their environmental impact

NESITE products contribute to the LEED and BREEAM Building Rating Systems requirement for Recycled Component Materials, reusable Materials and Interior air quality.
Thanks to the quality of the products, made according to environmental sustainability criteria and with certified materials, Nesite has contributed to the certification of some prestigious projects such as the Christchurch Civic Building in New Zealand (certified Leed Platinum), Banco Popular in MAdrid (certified LEEd Gold) or Louvre Abu dhabi Museum (certified LEED Platinum).
Contact us to find more about the LEED credits of Nesite raised floor.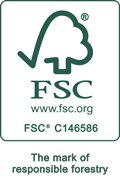 Nesite is FSC® certified by the Forest Stewardship Council®, an important recognition which strengthens and confirms the company's commitment to eco-sustainability.
The FSC® certification guarantees that Nesite raised floors made of chipboard core and parquet coverings contribute to safeguarding the precious forest heritage all over the world.
FSC® license code: C146586
Moreover, Nesite manufactures its raised floor with recycled and recyclabel materials certfied by accredited authorities:
• the chipboard used by Nesite is certified by the FOREST STEWARDSHIP COUNCIL for 98% of the product and therefore, with 1% of the aluminum foil applied on the surfaces and 1% of the PVC edge trim, allows to reach 30% of pre-consumer recycled content and 70% of post-consumer recycled content.
• the calcium sulphate is made of 90% -99.9% recycled products and meets perfectly the sanitary and ecological standards of the green buildings.
The use of calcium sulphate is particularly recommended for the ecological and economic aspect because are not employed the natural resources  and the material can be reused.
• twin floor is entirely made of natural and environmentally friendly materials, with a high percentage of "pre-consumer" recycled material
In the "outdoor version", it also contributes to reducing the "heat island" effect (difference in thermal gradient between urban and extra-urban areas) to minimize the impact on the microclimate and the habitat. All this is possible thanks to the low values ​​of solar reflectance coefficient.
Most of the glue used in the production process is water based and therefore contains a very low or zero VOC amount.