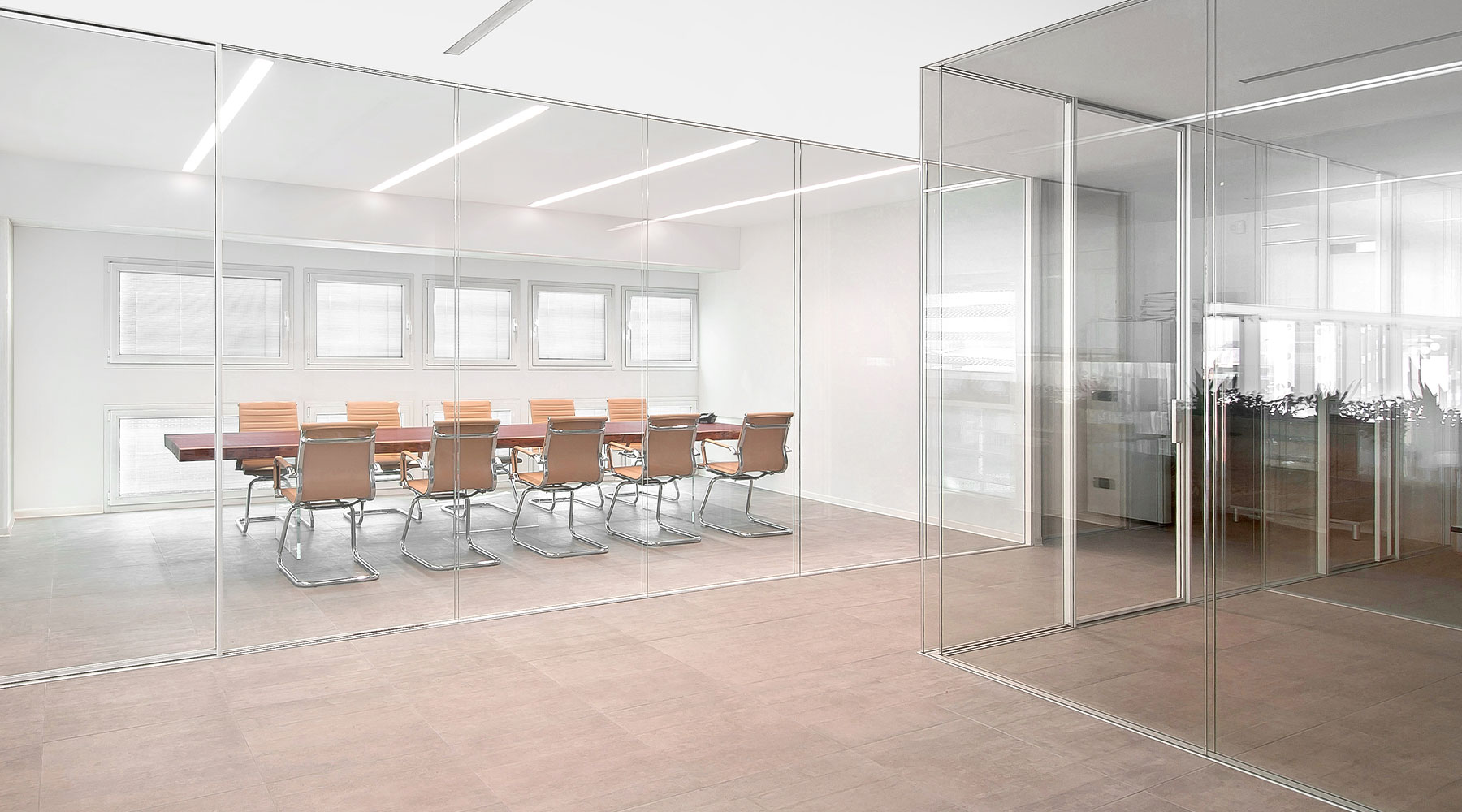 Kairos was conceived to be integrated into the raised floor, a system that has always been considered structural and independent, therefore separated from the other interior finishes, an approach that often generates friction events in the architectural modularity of the other elements.
An idea whose revision is the key principle of the Kairos system, which becomes a fluid response to questions and conflicts that arise from the lack of symbiosis in the design of all the elements.
The versatility of Kairos system lies in the flexibility of its components, which, at the level of the walking surface, offers all the advantages of the raised floor -modularity, accessibility, reversibility- which can be amply declined in aesthetics thanks to the wide range of coverings.
Inspectionable raised floor
The integration of Kairos system with the inspectionable raised floor represents the optimal solution as it allows to benefit from total accessibility and offers a very wide choice in terms of finishings: stoneware, cork, resin, marble, natural stone and granite, resilient, textile or loose-lay coverings etc..
Partially inspectionable raised floor
Kairos can also be integrated into a non-inspectable raised floor, made with the Tetris Floor interlocking system, an alternative to traditional flooring due to the uniformity of the surface, which can be combined with any type of finish and size.
JUNO is the new high-brightness LED walkable panel, designed to fit inside raised floors, which allows you to create paths of light or highlight objects within an environment, with maximum exibility.
The finish in Solid Surface HI-MACS®, in addition to ensuring resistance and ease of maintenance, makes the panel elegant and refined, ideal for projects with high aesthetic impact.
Juno Also available in a dimmable version and can be integrated with the Kairos system and wall automation.
JUNO VISUAL is the panel that allows multimedia projections on the floor thanks to the integration of the walkable video display, made of high-strength tempered glass. Designed for impactful visual effects, whether for entertainment purposes or for branding and/or promotional finities.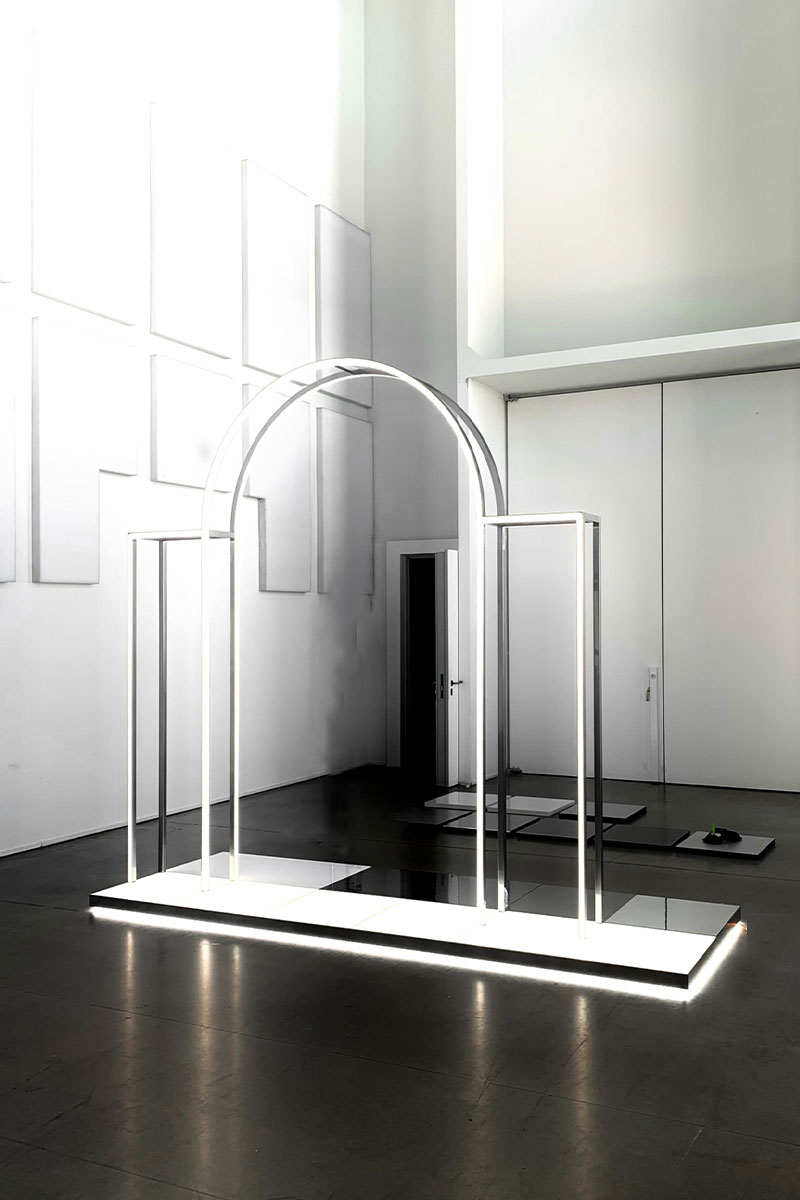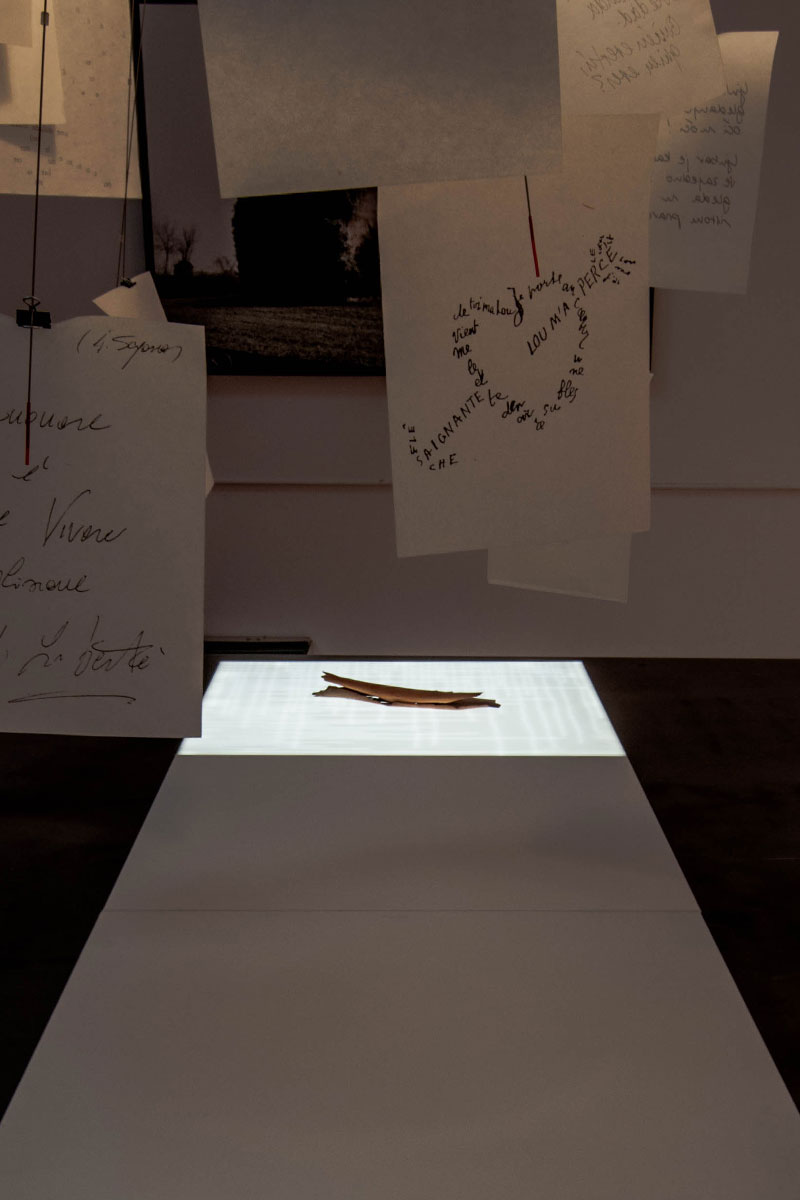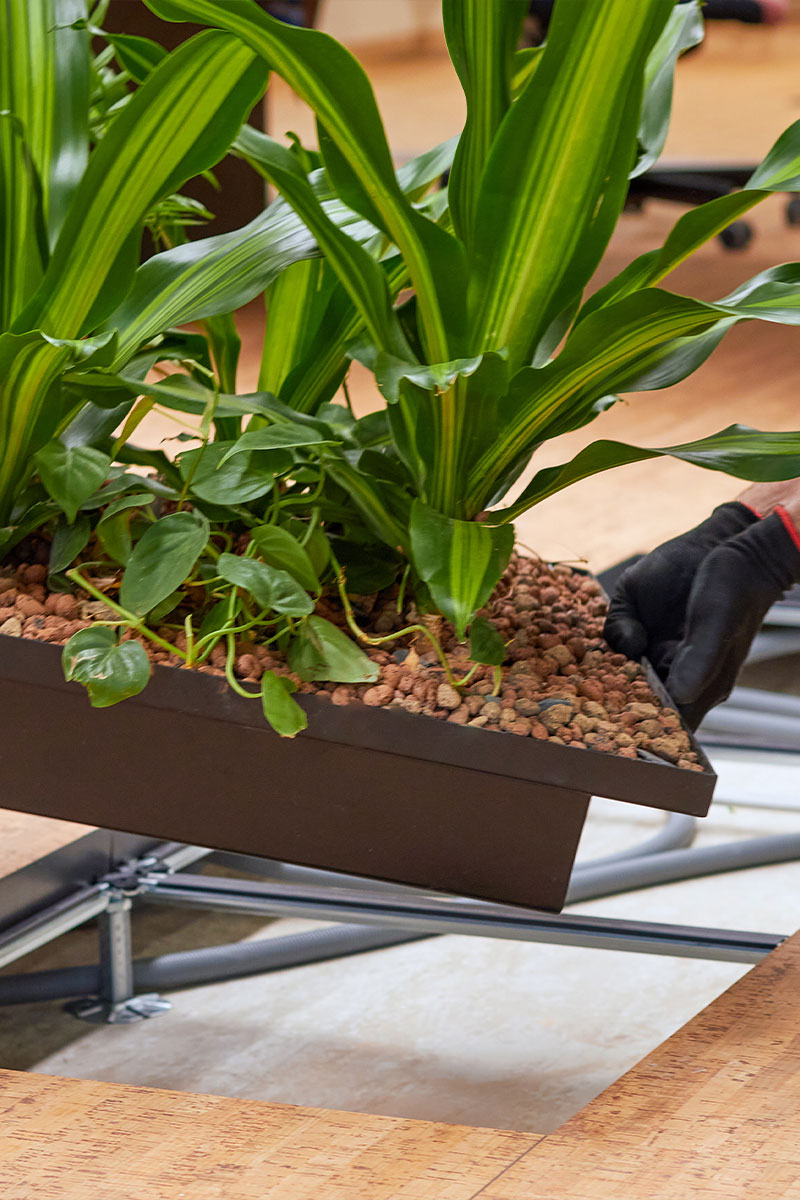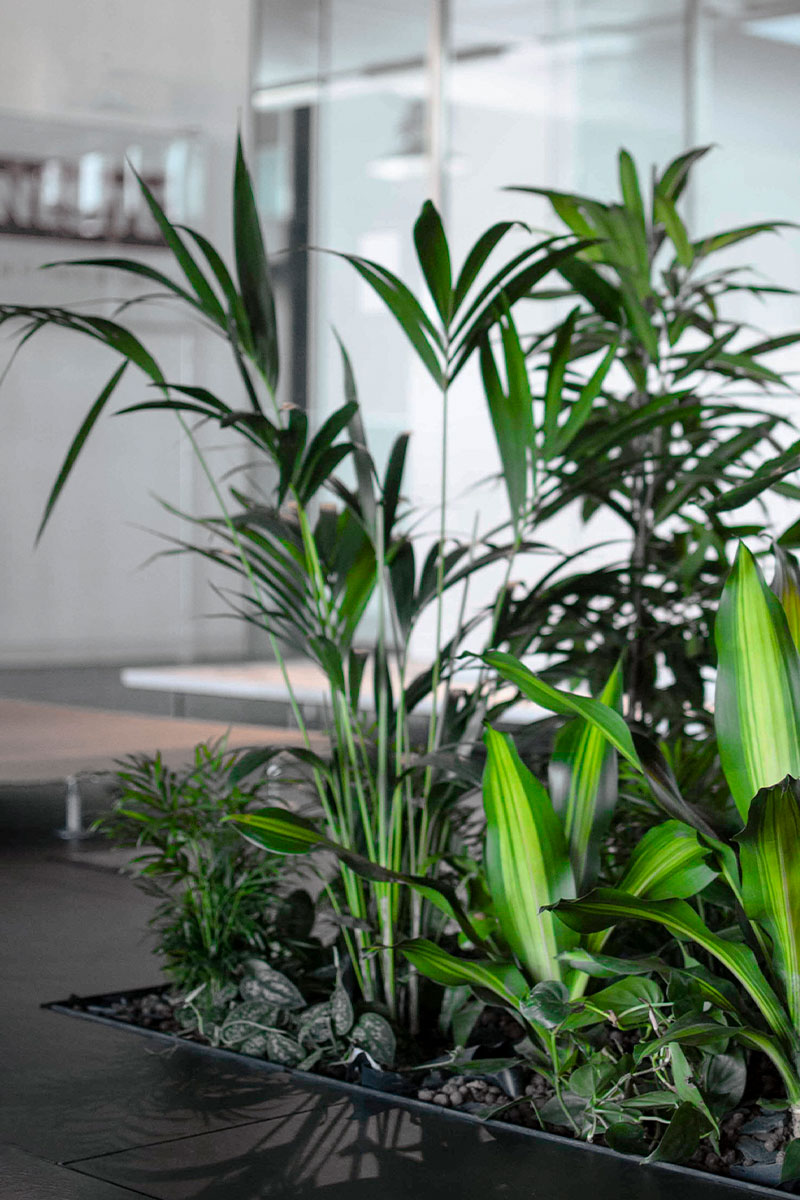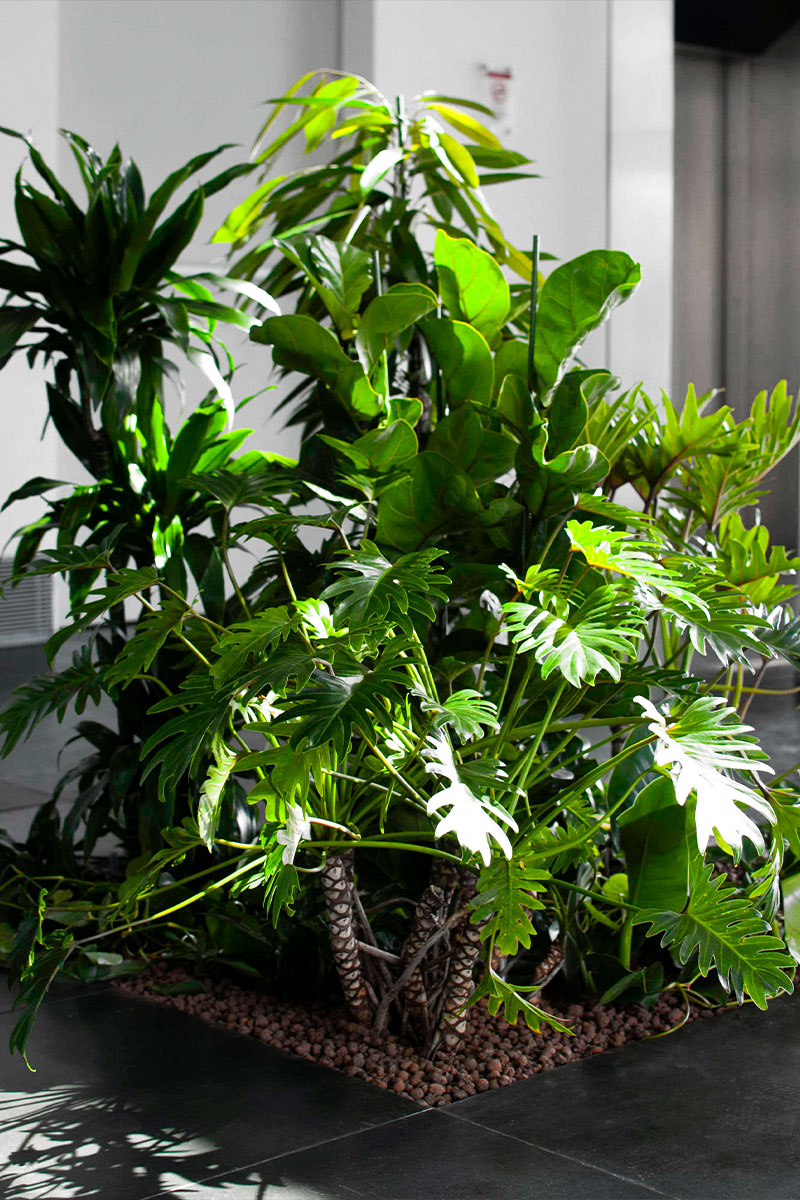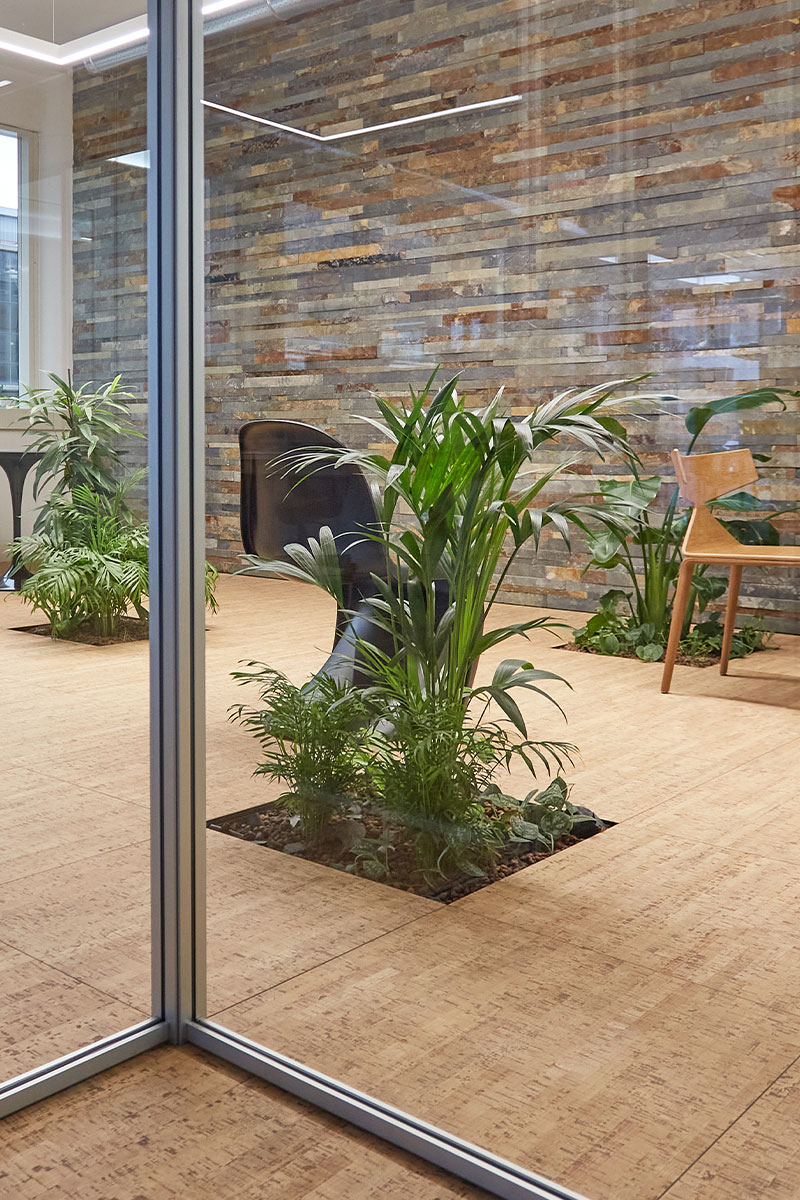 Floora is the flexible system of floor plants, interchangeable with the raised floor panels, which allows you to design customized green areas in indoor spaces.
Easy to fit in, Floora promotes an idea of contemporary living to all intents and purposes "green", with the possibility to create your unique composition choosing among many indoor plants.
The simplicity of composition makes it possible to create green islands or green paths in just a few hours, choosing from plants of various types and heights, which can be used as decorative or dividing elements.
Floora is designed to improve the climatic quality in indoor environments, bringing all the benefits of plants with ease.