Aesthetics, comfort and healthiness of interiors, if these seem hard to achieve, you probably don't know one of the most amazing and perfect materials offered by nature: CORK. Natural, insulating, breathable, resistant, non-toxic and, above all, completely recyclable, cork is a material with superpowers, able to counteract most of the negative effects caused by the long stay in indoor spaces, induced by the modern lifestyle.
Today we open the doors of Athesys, a company operating in the field of computer services, which has grasped the enormous potential of cork, so as to prefer it as a dominant element in its headquarters, built by our Nesite Interior division.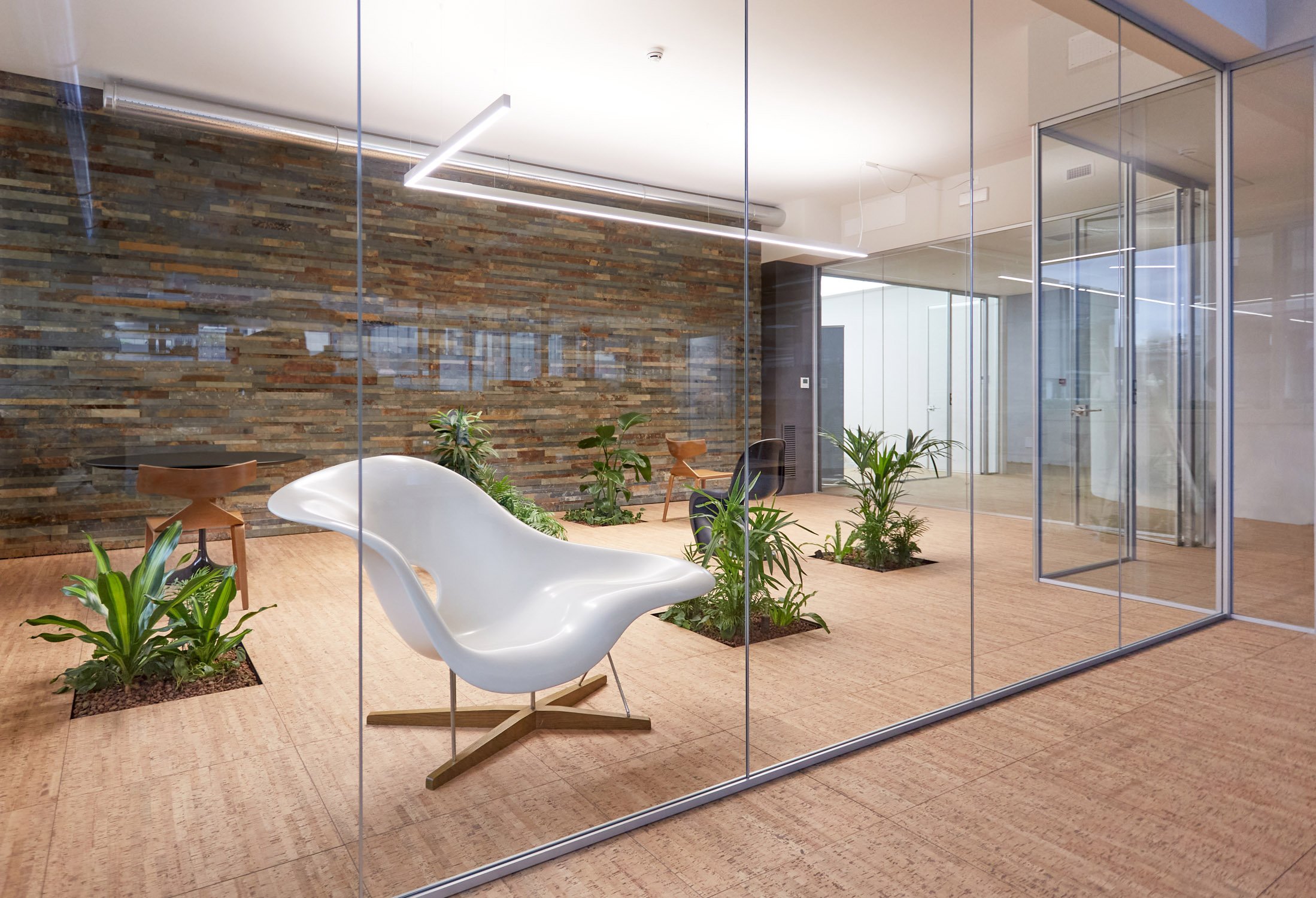 raised cork floor with insertion of Floora modules
Athesys, the flooring
The wellbeing of people is undoubtedly one of the pillars in design of modern offices and, for this reason, renovation of Athesys headquarters starts first of all from several essential requirements such as the healthiness and sustainability of the materials.
For maximum flexibility, as a first intervention we proposed the installation of a raised floor with "Braga" natural cork finishing, combined to certified chipboard core panels, coming from responsibly managed forests.
This solution immediately provides significant benefits. In addition to being completely natural, highly resistant to deterioration and easy to maintain, cork flooring provides a significant increase in acoustic and walking comfort, thanks to the material's intrinsic elasticity, due to its honeycomb structure (40 million air capsules/cm3).
From this point of view, cork surfaces reduce footfall noise by more than 50% compared to other finishes, while the ability to flex without being subject to dimensional deformations reduces the sensation of fatigue in the spine and joints.
The light colours of Braga finishing, on the other hand, make the space elegant and particularly welcoming.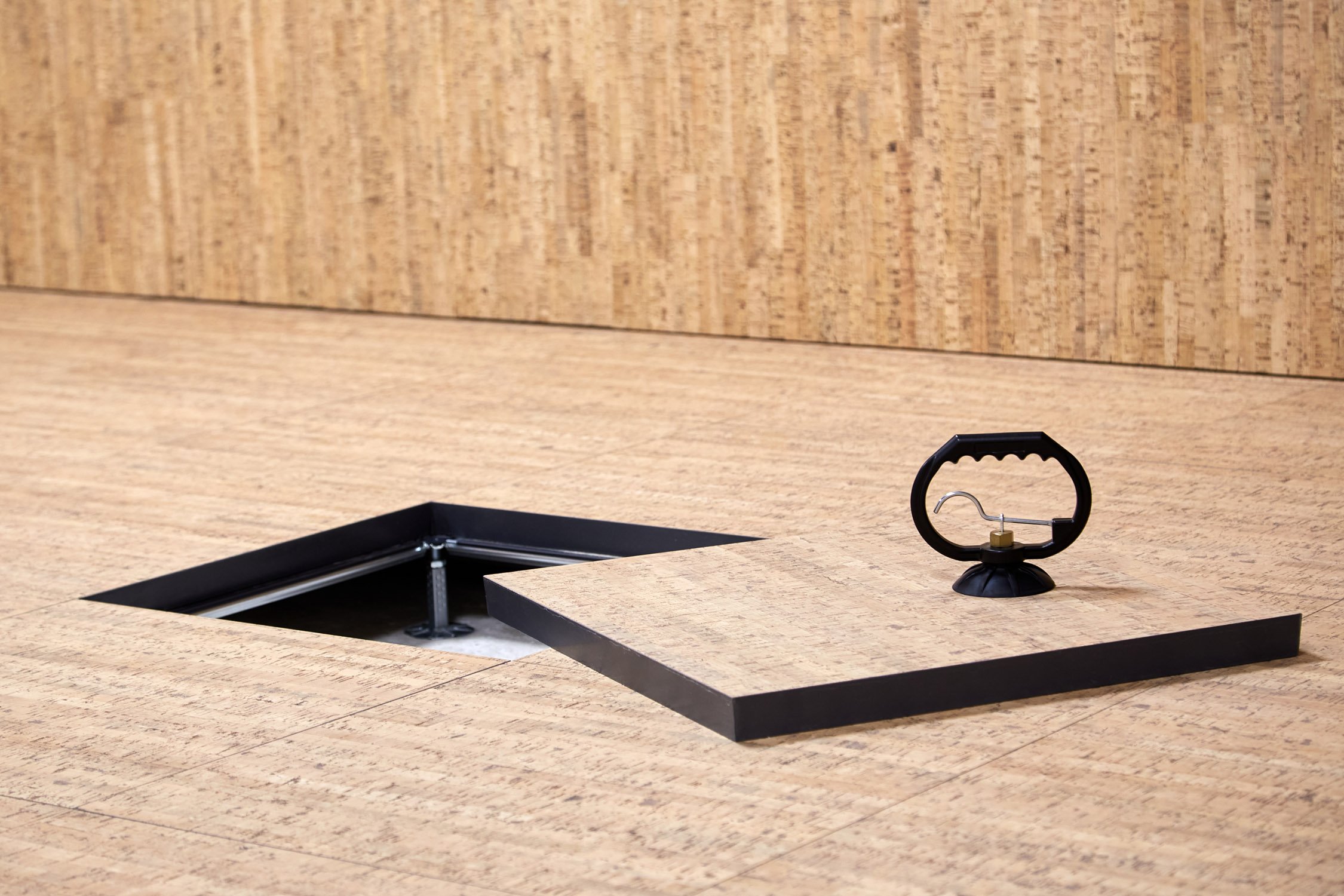 cork raised floor, Braga finishing
Athesys, the wall coverings
As we have told before, cork is the undisputed protagonist. In Athesys headquarters, the perimeter walls were also covered with this material. The finishing, in continuity with the walking surface, has been anchored to a fir backbone and to the floor, in order to realize imperceptible joints or juxtaposition of the panels.
This intervention increases the thermal insulation of the spaces while preserving its breathability, which is essential to prevent the formation of condensation and mould. Cork is also particularly suitable in all operating spaces where there are servers or computers, as it is a physiological antistatic and does not attract or accumulate dust. This simply translates into a healthier working space, and therefore healthier for its users.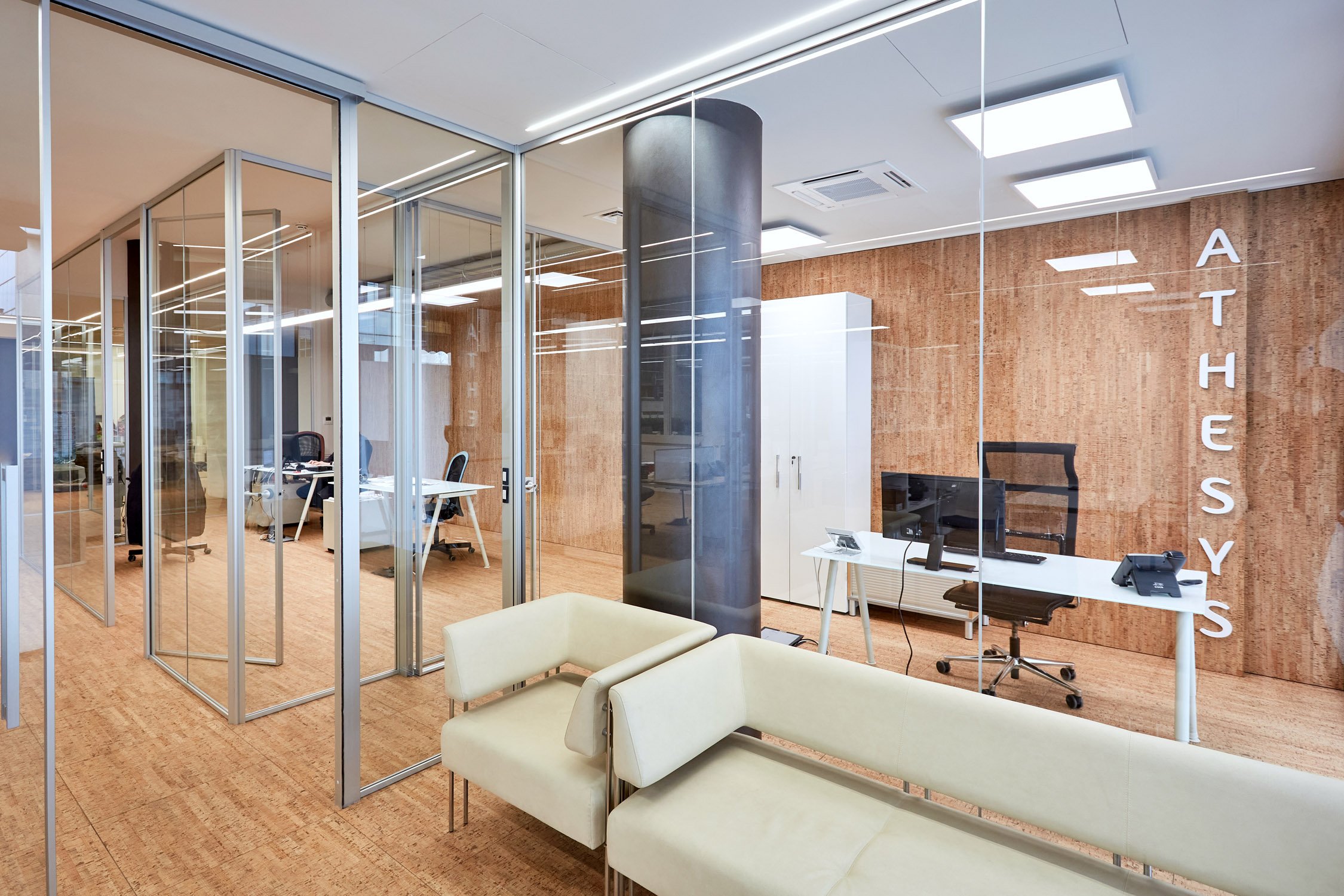 cork wall covering
Athesys, the partitions
The set-up in the Athesys headquarters ended with the installation of glass partitions. This is a solution able to give maximum visual lightness, whose essentiality finely completes the space, highlighting its colours.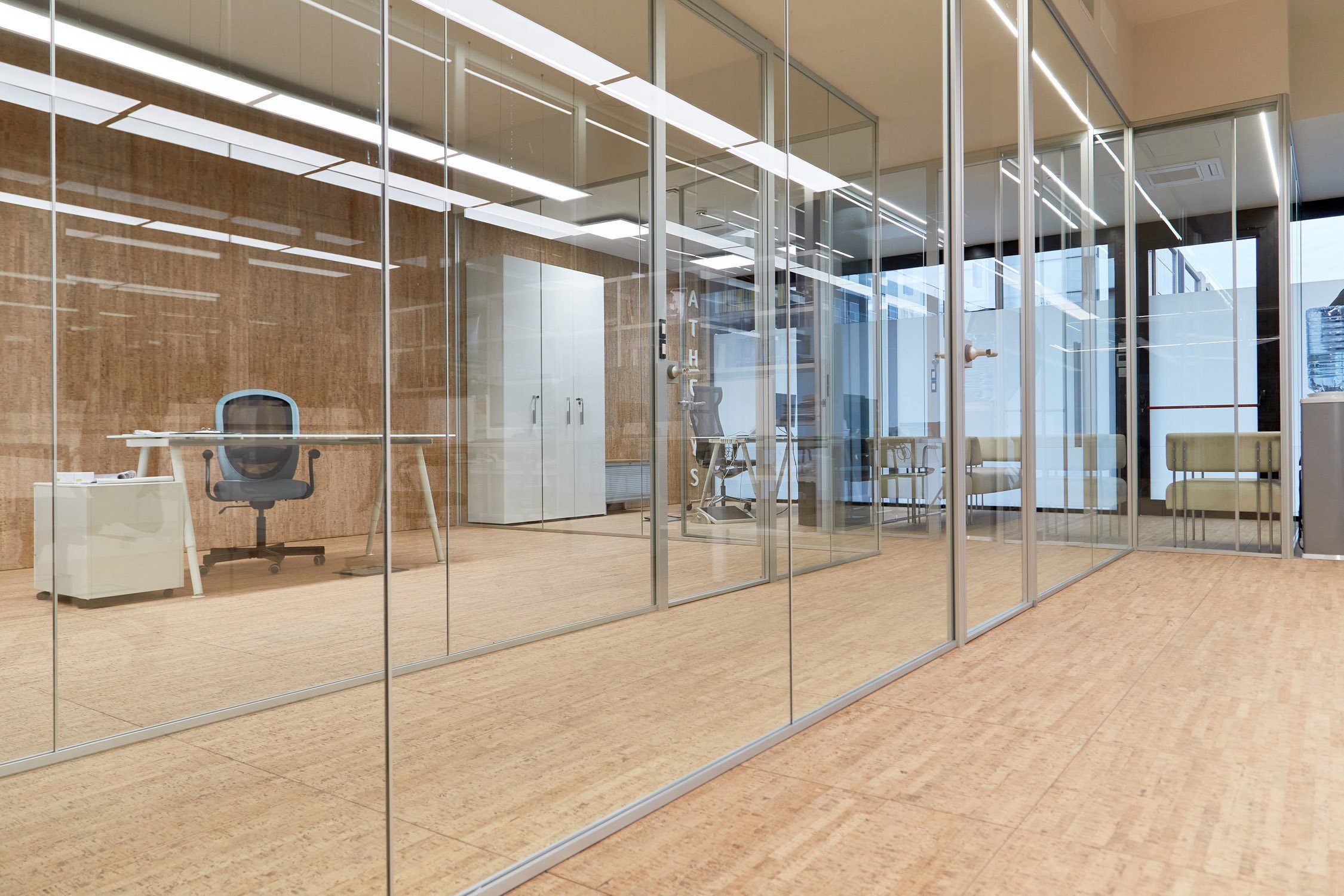 glass partitions
If you are interested in cork, you can read more in our blog or consult the product sheet.