Natural, contemporary, renewable but also 100% recyclable over and over again, cork represents an unparalleled combination of sustainability and performance, a range of advantages that Nesite wanted to enclose in this new and original finishing with a SUPER GREEN "soul".
SUSTAINABLE AND ECOLOGICAL
Cork is a "virtuous" material since the extraction process, perfectly in line with the environmental awareness of contemporary society.
Contrary to what one might think, no tree is cut down to get it; cork is obtained through decortication, a practice which doesn't damage the plant, on the contrary, it strengthens and regenerates it.
Furthermore, cork oak forests are natural sinks of carbon dioxide, with the capacity to hold up to 6 tons of CO2 per acre, equivalent to the emissions of 9.5 million cars in a year.
It is 100% recyclable, the waste material of one sector becomes the raw material for another.
AS LIGHT AS RESISTANT
Another reason to love it is certainly the particular mix of lightness and resistance due to the typical honeycomb structure (40 million capsules of air per cm3).
This characteristic makes the cork extremely elastic and resistant to compression, up to half of its thickness without losing flexibility.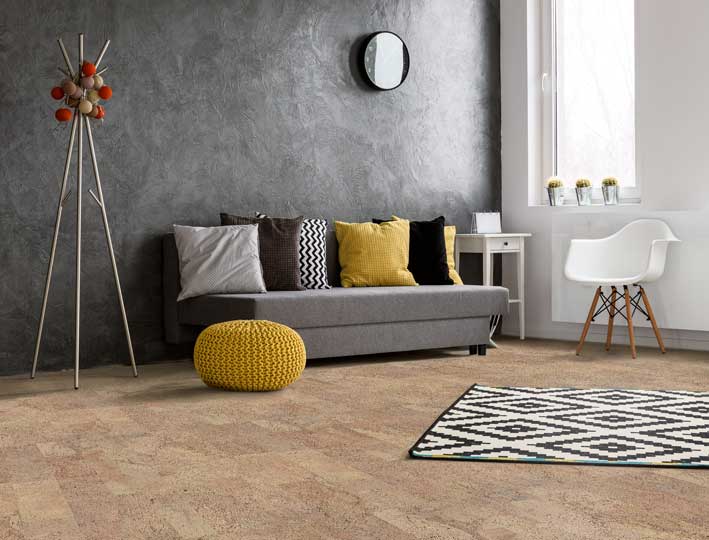 a perfect insulator
Cork is an exceptional acoustic insulator, its closed and non-communicating cells absorb sound waves without propagating them.
Tests confirm that the use of cork reduces footfall noise by up to 53% compared to laminates and absorbs 30 to 70% of noise between 400 and 4000 Hz.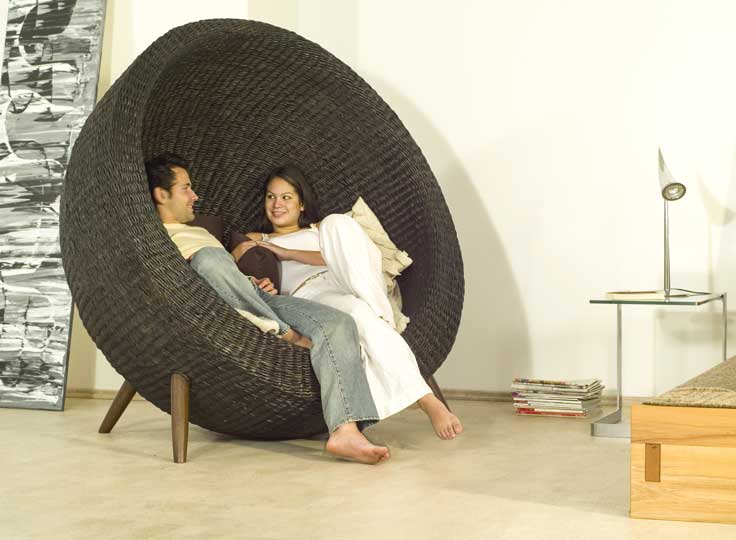 From a thermal point of view instead, the cork maintains insulating properties at a wide range of temperatures and helps to stabilize the humidity of the air.
waterproof but BREATHABLE
Cork it's waterproof and non-absorbent, thanks to the suberin which makes up 39-45% of the cork mass, but also breathable and mould-resistant.
It can be applied on perimeter walls and floors to increase insulation, allowing the wall to breathe, thus avoiding the formation of condensation and mould.
As opposed to wood, it is impervious to insects.
a wide range of finishings
Cork introduces a unique materiality in the spaces, both in terms of shades and textures, helping to personalize and make them warm and comfortable, combining design, style and respect for the environment.
if you want, it will always be there 
Cork belongs to the group of the most durable organic materials, it doesn't age over the years, even without subjecting it to impregnation processes.
This is demonstrated by the Sintra Monastery of the 16th century, whose cells are still covered with cork bark.