The reference is to the utopia of Superstudio's Continuous Monument, which envisaged immense lattice structures developed along the earth's meridians, expanding into a global Supersurface. With Most to Least Viewed by Eva and Franco Mattes, our raised floor becomes a metaphor for the infrastructure of connection (Connective Monument) in the architecture of internet, where art is made of data and identities of more or less conscious protagonists: us.
---
Eva & franco mattes
Initially known as 01001011101101.org, Eva and Franco Mattes are leading representatives of Net Art, among the first to use the Internet as a tool to make art, often provocative art. Their projects originate from a skilful manipulation of the media, demonstrating that anyone can do it and thus deceive us. Today, the artists' focus is particularly on the manipulation of information in the world of social media, where they play with the analogue-digital dimension and everything that is invisible to us, making us reflect on the infinite world of data that we give to the servers every day.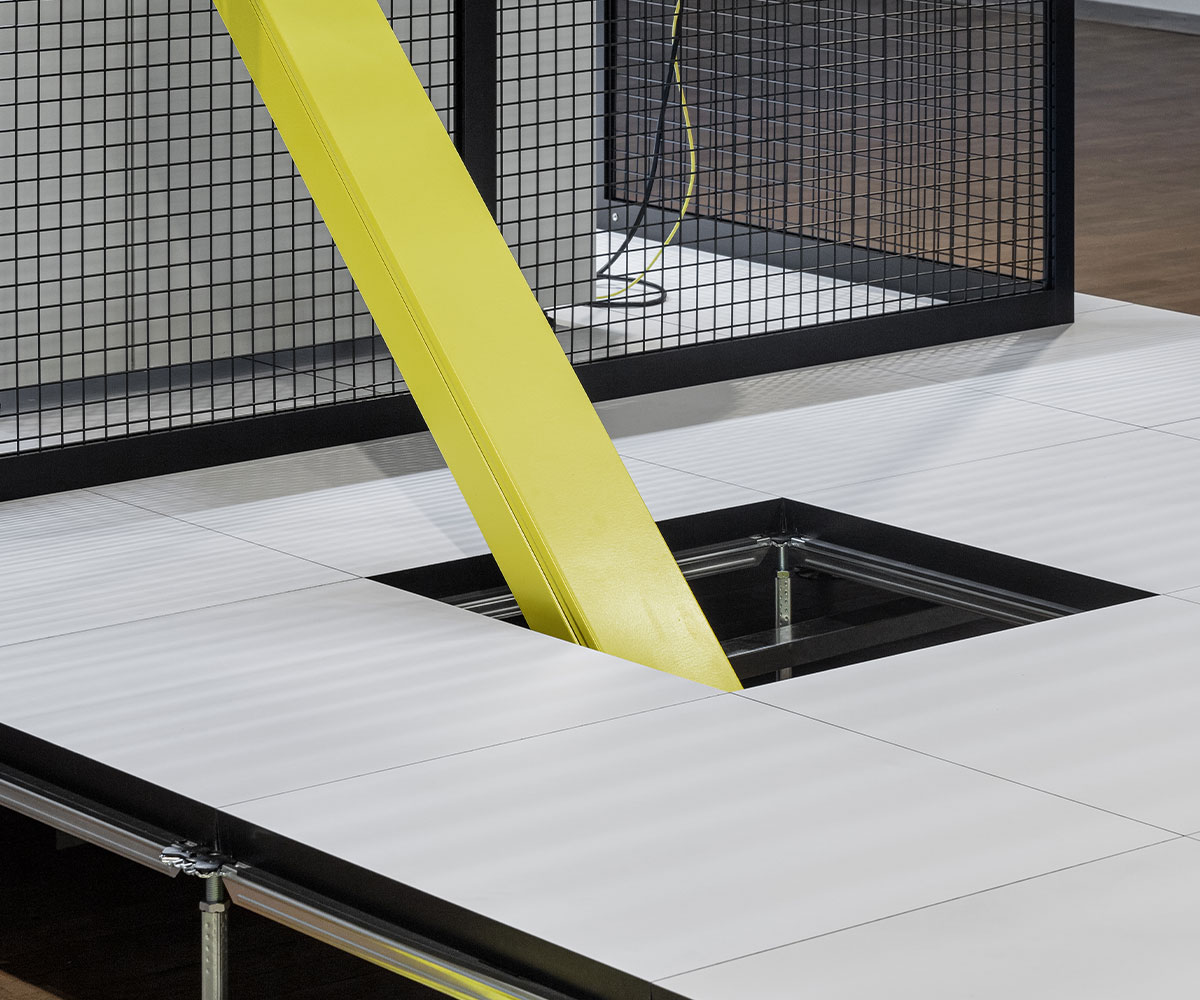 Most to least viewed
An exhibition that reflects the will of the algorithm, where the proposed works are spread out in sequence in the Great Hall of Palazzo Margherita in Modena according to the order suggested by the title of the exhibition ("from most viewed to least viewed"), which reflects the number of views received on the artists' social pages over the last twelve months.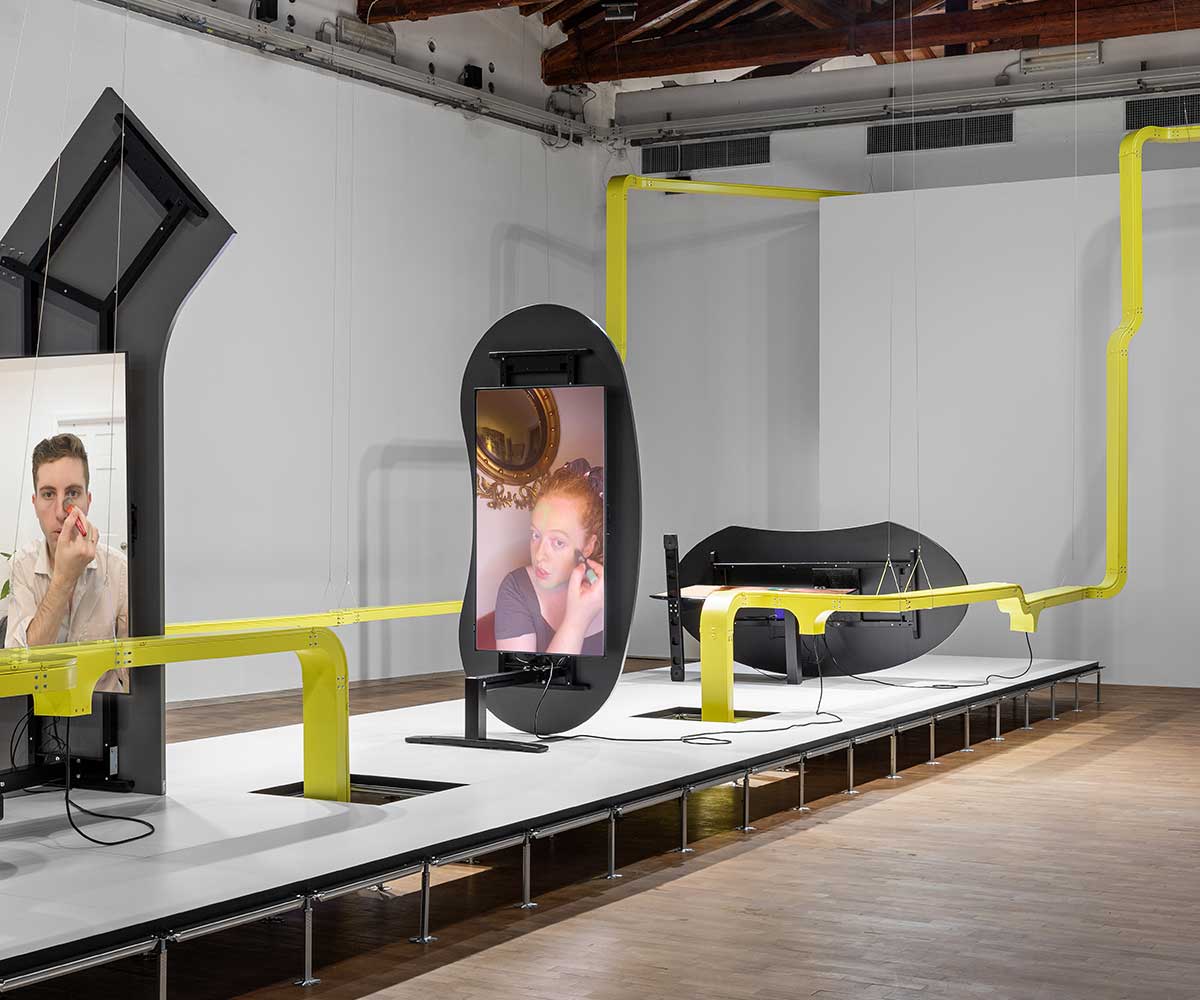 The exhibition spreads across the entire elevated platform, which not only recalls the flooring used in data centres, but also physically recreates a social media timeline.

The catwalk becomes a non-place where the works are aligned according to the likes received, influenced both by the audience's clicks and by the complex parameters of the algorithm that suggests what to look at next. Everything is united by a very long yellow cable duct that winds through the space connecting all the works and influencing the visitor's movements.
The exhibition can be visited for free until 23/02/2023
+ info → https://www.fmav.org/mostre/eva-and-franco-mattes-most-to-least-viewed/