opening showroom Nesite Milano
We are in what was once the heart of industrial Milan – the area of the former Acciaierie Falck – today the location of the greatest urban regeneration (1,300,000 square meters), financed by the real estate giants Hines – the same as the Porta Nuova project – and Prelios. The project, named after the architect Norman Foster, will be one of the largest real estate developments in Europe.
It is in this urban boom, just 17 minutes by subway from Milan Cathedral, that the showroom designed by Simone Piva – Nesite Interior draws its outlines, a space to show as much as to live, a showcase of Nesite proposals but also a reference point for all Transpack Group companies.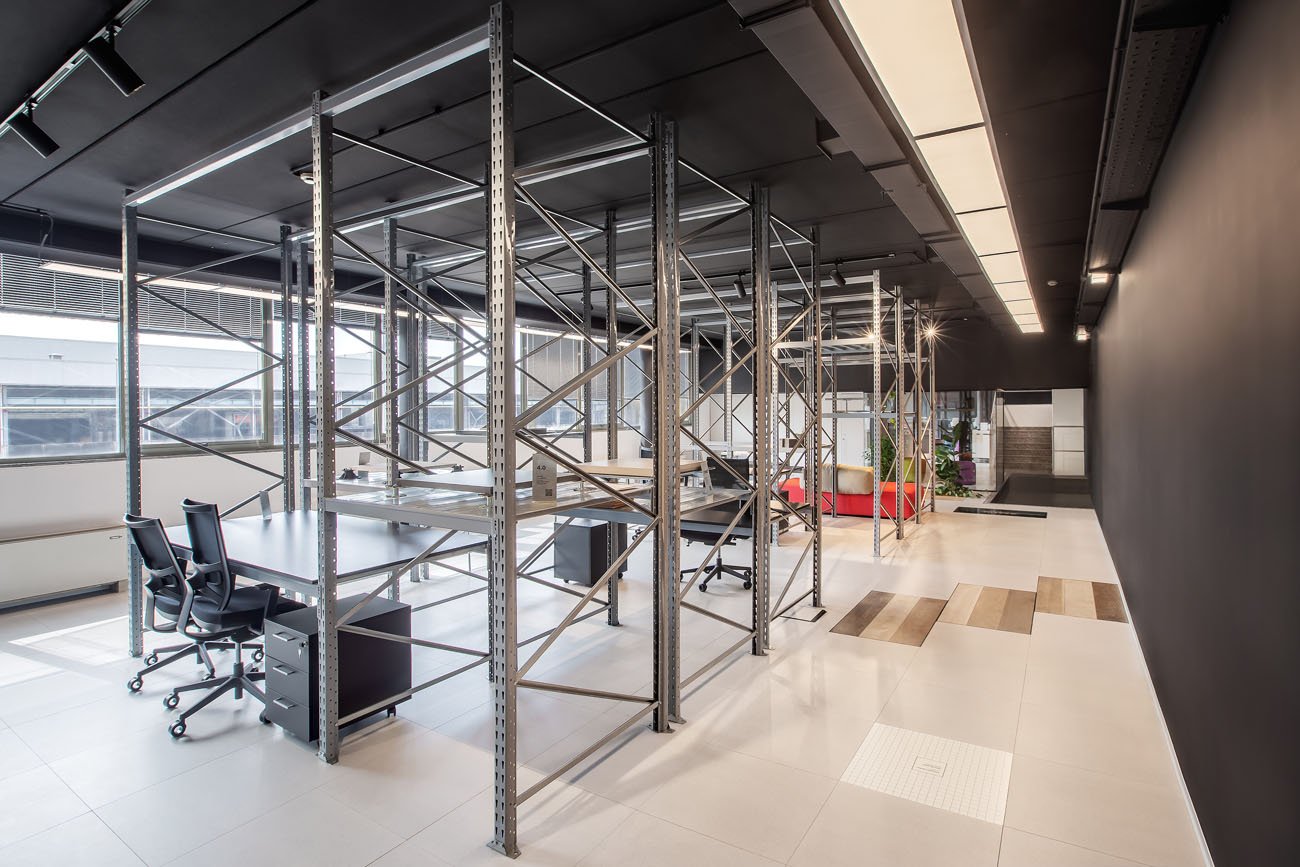 Here, all environments gravitate around the flexibility of use of space, dominated by multifunctional and modular metal blocks, a clear reference to the architectural context, but also to Transpack – Flay activities in the logistics area below. Moreover, the material composition of the installation path is mainly made of recycled materials, such as cork, resin and wood, which enhance its character also in terms of sustainability.
The showroom Nesite Milano is divided into four areas – offices, relax area, exhibition area and meeting room – but it can be rethought and recreated at any time. The elements then, which are mixed and repeated, make most of the spaces unclassifiable, offering the possibility of shaping their size wherever you want. The relax area, for example, can be used to rest as well as to work, while maintaining the exhibition nature of the project. Here, in fact, you can view the exclusive products of the Nesite Interior division such as Simone Piva custom-made furniture, Sanwacompany kitchen collection and From Lighting solutions.
The path continues with the area mainly dedicated to the finishes of the Nesite raised floor, where, however, there are contaminations of the Interior division, such as furniture elements and inserts Floora. The adjacent meeting room, instead, is delimited by a large transparent glass wall, for maximum visual freedom on the surrounding environment.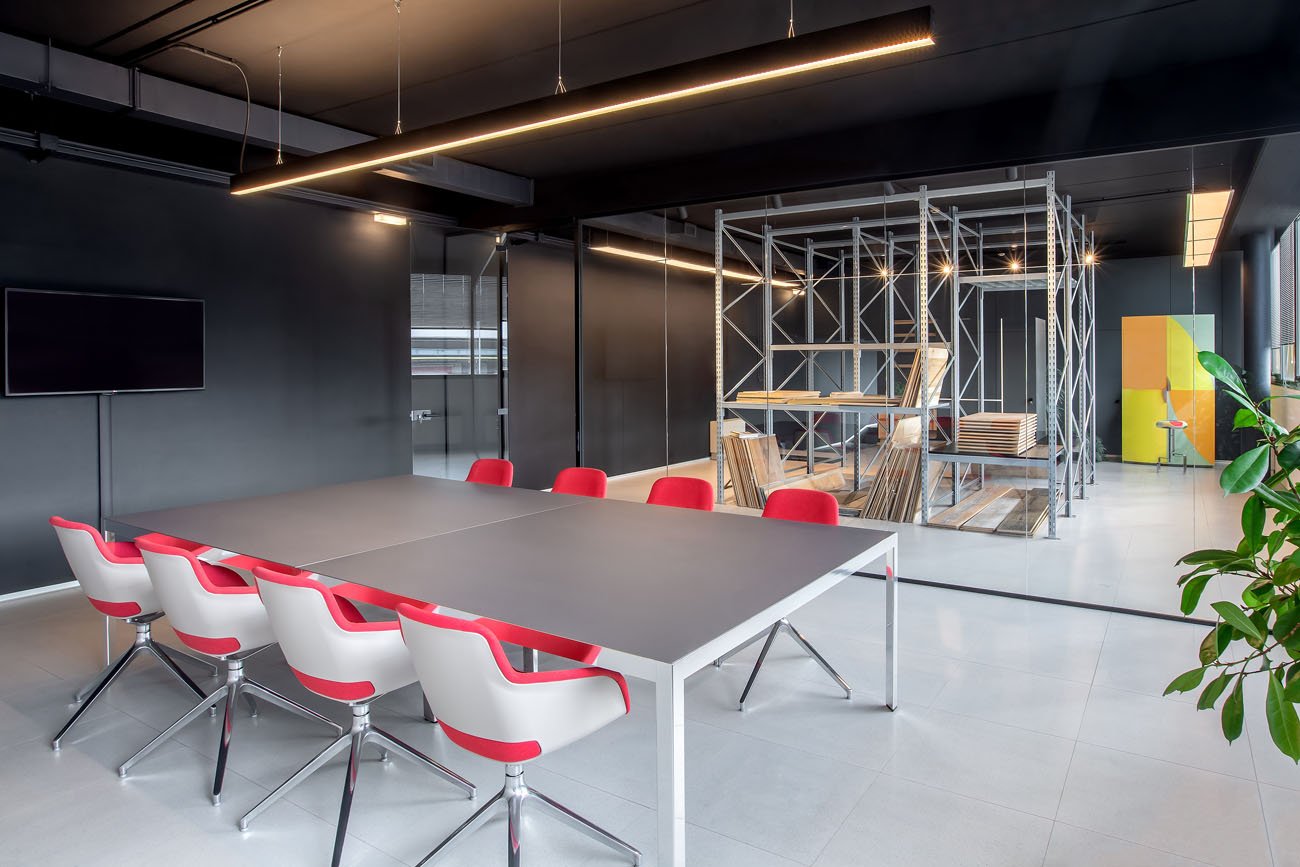 It is with this industrial identity, and at the same time sartorial, that Nesite enters the Milanese scene, where it has already realized in the last 2 years projects of great importance such as Gioia 22, the Ex Richard Ginori complex, Generali Business Park.