Nesite raised floor a fundamental element of the design, exhibited as one of the most significant and surprising construction solutions. It was the Koolhaas Biennale, the one that broke with the past, the one that focused "on architecture and not on architects".
Today we are there again, in the spotlight but only by reflection. No longer protagonists but with an important role to play. A return that becomes a debut as an integral part of the building – the US Pavilion – alongside Simone Leigh, the first African-American woman to represent the United States at the Venice Biennale.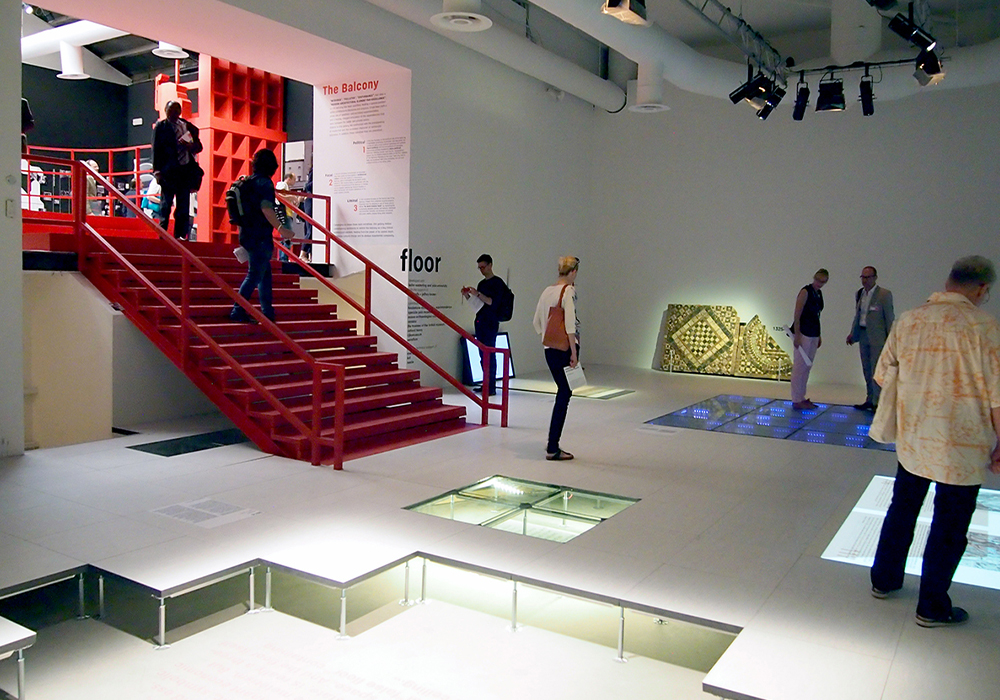 Fundamentals, Biennale 2014 – Nesite floor modules
the Biennale of Simone Leigh
Born in 1967 in Chicago, Simone Leight is renowned for her large-scale sculptures, which tell stories of resistance and resilience associated with art and the African diaspora, especially the female. In the US Pavilion, the narrative will evolve into a new series of reliefs and installations that address what the artist calls an "incomplete archive" of black feminist thought, with works inspired by leading intellectuals.
Among the creations is an impressive bronze sculpture, which will be located outside the pavilion, almost towering over the colonnade with its white Doric columns that remind Simone of the White House, "with all its layers of meaning".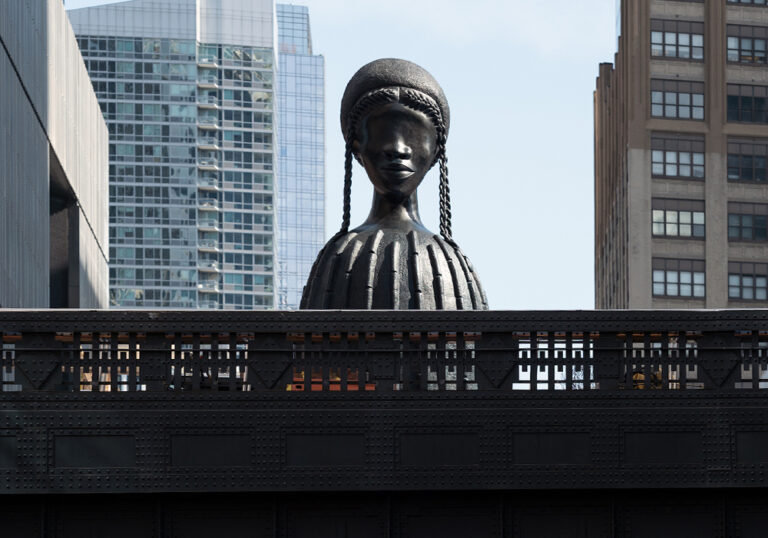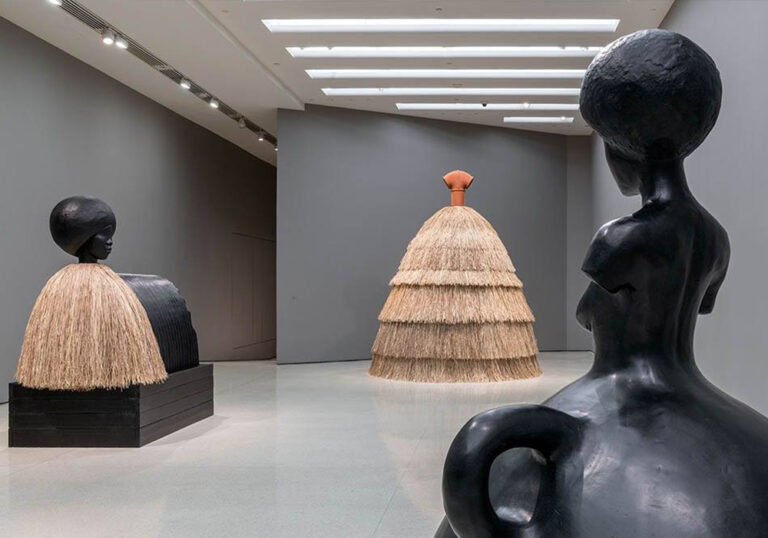 Precedente
Successivo
Simone Leigh, strong messages in monumental sculptures. To carry the "weight", also the space inside the Biennale. In fact, the artist's works, mostly in bronze and ceramic, are particularly demanding in terms of load and its distribution. Simone's art, therefore, in its Newtonian transcription, risked becoming "unsupportable" for reasons that this time are immutable, those of physics.
It is here that the floor system fits into the project, becoming a load-bearing element through the versatility of its load capacity, now a priority in space in terms of both safety and preservation.
The original floor of the US Pavilion has thus been protected by modules of minimum height, reinforced by a specific narrow mesh structure. Finally, our research could not ignore the aesthetic factor, which was filled by the gres finish, similar in pattern and colour to the existing Venetian terrace.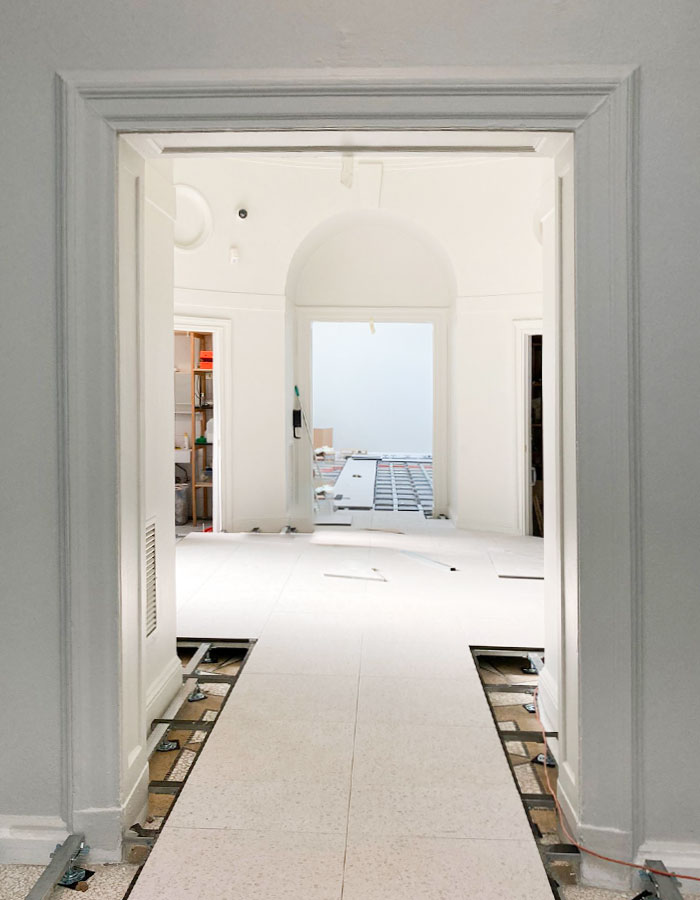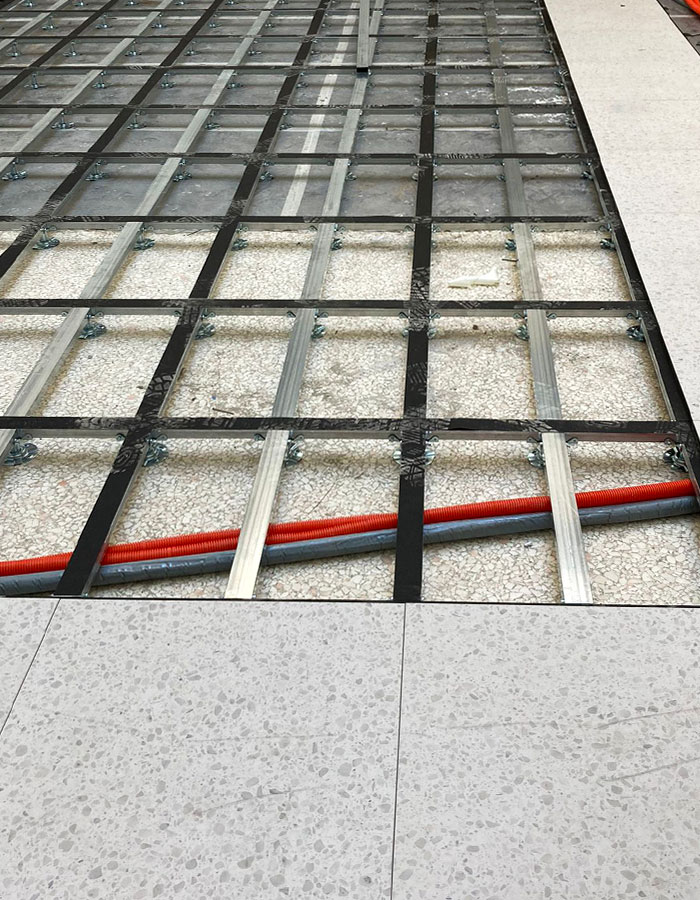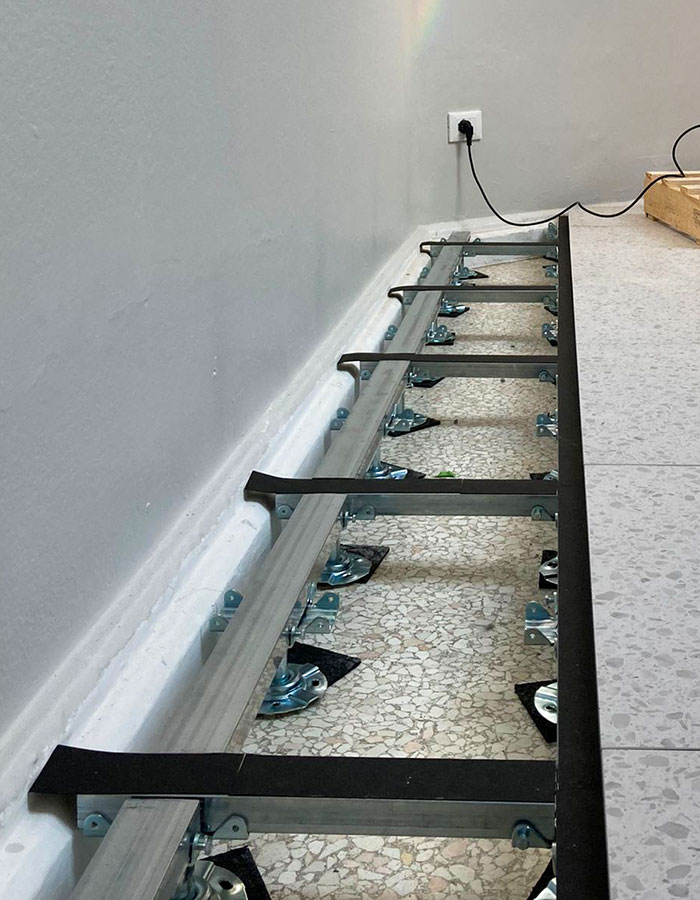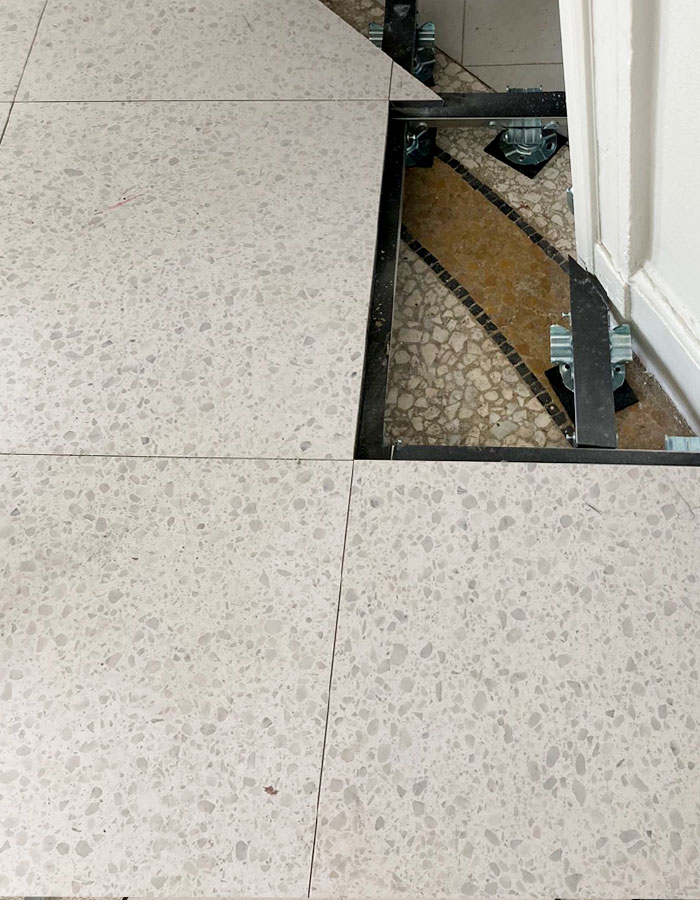 Precedente
Successivo
BIENNALE 2022 La 59
23 april – 27 november 2022
pre-opening: 20, 21, 22 april