Workhop November 25 @ Dubai Nesite Showroom: when communication means training.
Raised floor market asks for an always increasing attention by companies who are, like Nesite, developing their business in quality, and not just in quantity.
Our raised floor are becoming more and more popular globally, but skills needed for choosing and installing the right system are highly required.
Experience and know how
Considering the importance of know how, Nesite decided to arrange for proper workshops studied and held by technicians of our company, specializes in raised floor production for over 50 years.
Such workshops will be detailed real training, of utmost interest for professional building operators wanting to learn what kind of technology and features are making raised floor the ideal choiche for any and all kind of enviroment: residential and commercial as well.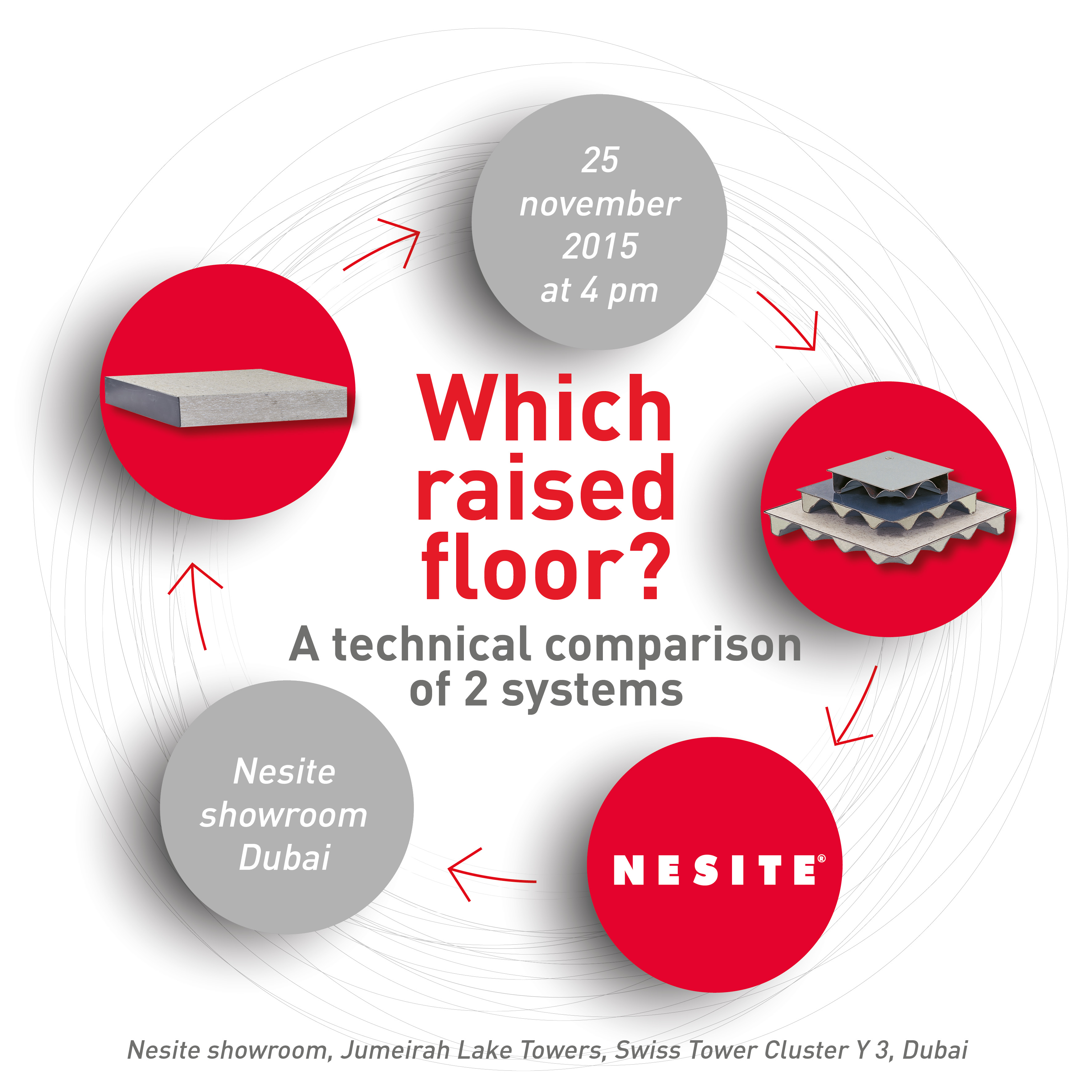 From production to installation, Nesite workshops will go through detailed programmes analyzing all characteritics of raised floor, in order to help the participants to evaluate our product and compare it with other systems available in the market.
We will be in the UAE for the first workshop, which will be held in Nesite Showroom in Dubai on Novembre 25th, few kilometers away from our production plant in Sharjah.

We will be really pleased to meet all professionals, operating in that area, who have already confirmed their presence, as well as all of those ones who will come and take part in that which is going to be the very first of many future meetings.