The first Sanwacompany showroom in Europe opens in Milan: simonepiva and Nesite has brought the Japanese compact kitchens to Via Tortona 34, in the showroom inaugurated during Fuorisalone 2019. Indeed, Sanwacompany has chosen simonepiva as brand ambassador and distributor in the European market.
(here the article of Ambiente Cucina)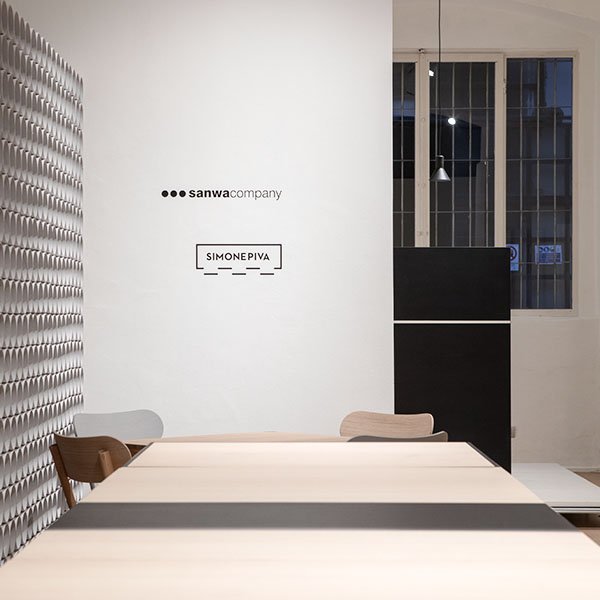 showroom sanwacompany by simonepiva, Milan (Italy)
The space exhibits "The Impact of Compact" kitchen collection, which is a design research that involved important Italian designers such as Alessandro Mendini, Kikko Bestetti and Elisa Ossino.
Essentiality, functionality and design are masterfully enclosed in compactness which distinguishes them, making the kitchens ideal in small residential spaces but also in workplaces.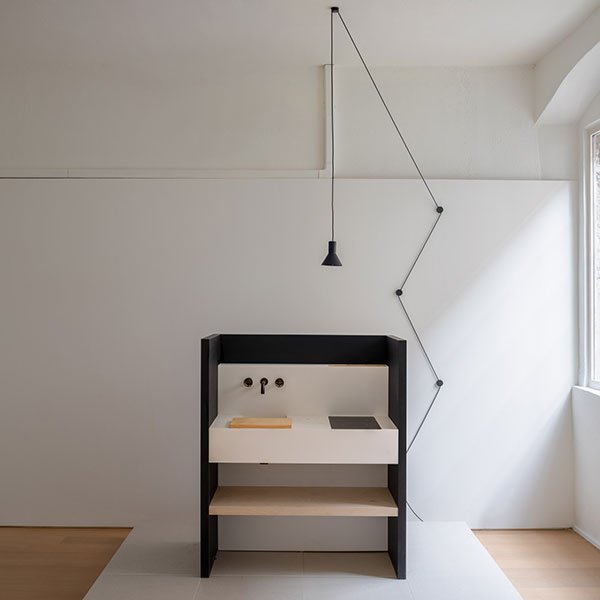 compact kitchen EO 01, design Elisa Ossino
The EO 01 compact kitchen, for example, is a monoblock unit which includes a dual induction hob, a sink, a work surface area and a set of accessories, all contained in the incredible dimensions of 120 x 72 x 140 cm. The entire cooking area is hidden by the doors which graphically design the structure.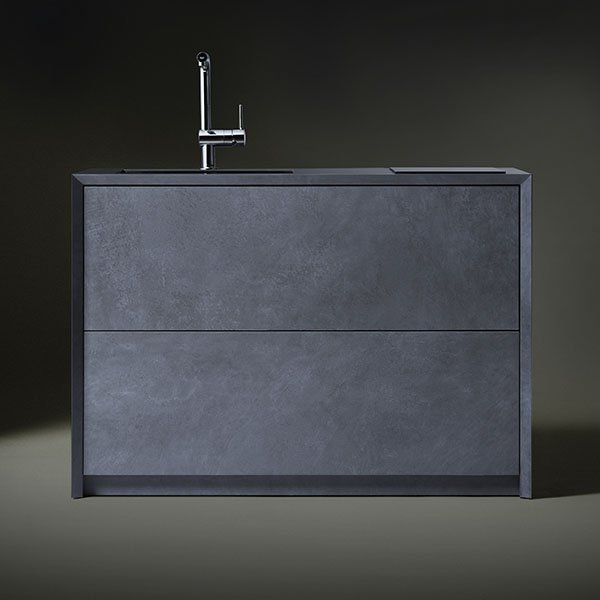 compact kitchen CERAGINO, ceramic finishing
The Sanwacompany compact kitchens have been designed to meet many aesthetic requirements, with a finishings range from wood to ceramic to wrought steel according to ancient Japanese knowledge.
In order to eliminate any constraint and offer maximum versatility, the product range includes both island and wall models.
The "The Impact of Compact" collection therefore becomes part of Nesite offer in the field of "turnkey" renovations, implementing the tailor-made furnishing solutions proposed by

with a product range of the highest aesthetic and material standards.
The kitchens exhibited in the showroom of via Tortona can be viewed upon appointment.
FIND OUT MORE ABOUT SANWA COMPACT KITCHENS →