Thanks to the Nesite raised floor, the inside of the Data Center of the Vatican Apostolic Library has changed. 
The entire renovation of the pavement – that it was necessary to replace an injured floor – covers an area of about 200 square meters.
For both the 90 meters of office space and that for the operational area where there are machinery and technical equipment (100 sqm) were chosen sulphate and laminate panels.A glass corridor surrounds the perimeter of the machinery creating "a path" to make the entire project more aesthetically pleasant. The panels are made of glass, and belong to the High Class Nesite product line: precisely, were used 10 clear glass panels to which were decal with the Vatican Library logo, and 12 more dull panels without any written. The entire glass flooring has a dimension of 600x600x26mm, with a core made of three transparent glass layers linked together with a plastic film of 8 +10 +8 mm thickness making a single body of 26mm thickness edged with a plastic semi-rigid, self-extinguishing and antisqueak material.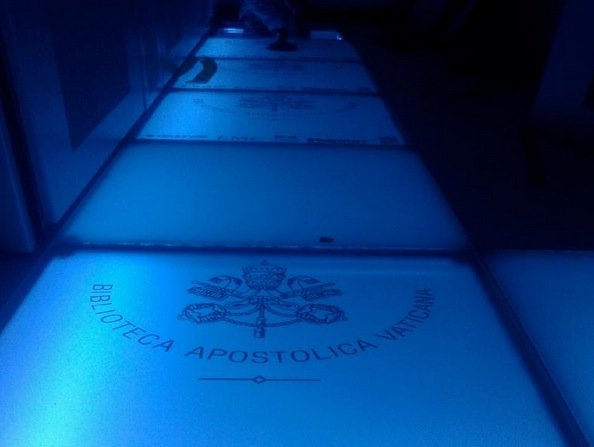 The project was created for the digitization of the secret and ancient texts preserved in the Vatican Library. Various kind of data are stored of in the Data Center such as, for example the registration of the access control to the turnstiles, the control of email contacts, etc.. In addition, the archive will soon be equipped with the latest generation of scanners capable of reading texts of manuscripts and ancient scrolls not available physically. This will allow the study and recovery of ancient texts, photographing documents in depth, exceeding about 8 layers, then send them to the Data Center for the acquisition.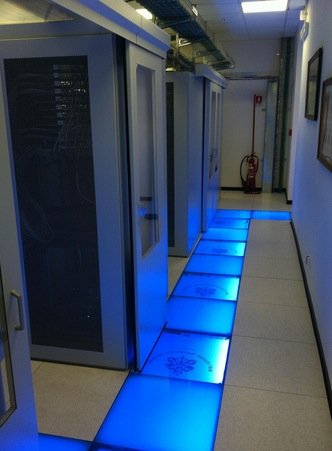 For this project, Nesite has taken care not only the technical need but also the requirements of the customer in terms of timing and installation: as to not disturb the normal operations of the business, in fact, Nesite has removed the old damaged floor in several tranches (about 50 square meters at a time) and then replace and install it without creating inconvenience to the workers.