The Intermodal Pole, after 29 years of waiting, becomes a reality: Ronchi will be the first airport connected to the railway line in the Northeast region.
The work, which began on  January the 23rd 2017, is almost ended: 395 days for the construction of an infrastructure waited since 1988, the year in which it was included in the regional transport plan. The first of the 70 daily trains is scheduled for  March the 19, 2018.
The projects includes:
a new train stop;
a new bus station;
2800 square meters of pedestrian area and an air-conditioned waiting room;
multi-storey car park with a capacity of 500 cars;
1000 street level parkings;
a 425-meter pedestrian catwalk.
Precisely for this catwalk, which characterizes the new airport, Nesite has supplied and installed over 2000 square meters of outdoor raised floor.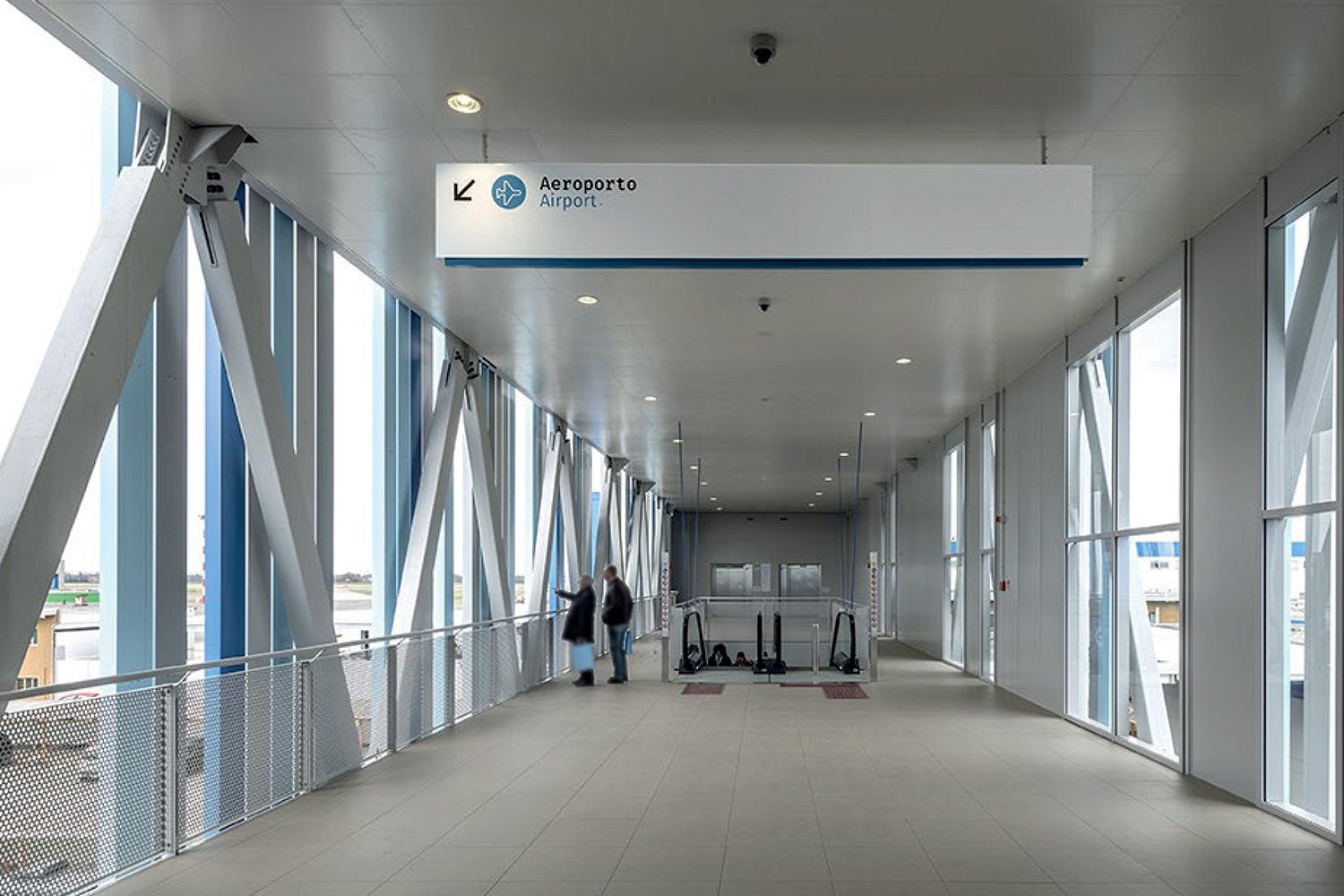 The choice of materials has been taken care of in the smallest details: the floor will have to sustain an intense pedestrian flow from the start, and this will increase considerably over time thanks to the territorial development policy promoted by the Friuli – Venezia – Giulia region.
Our Twin floor outdoor, entirely composed of components recycled pressed and sinterized at very high temperatures, has proved to be the best option thanks to its high thermal – hygroscopic performances, suitable for environments subjected to high traffic and extreme thermal excursions.
A special processing of the panel has been carried out for this specific project, using specific chemical anchors which guarantee and maintain the properties of the flooring unaltered over time.