Since December Nesite decided to start a course dedicated to training that caters to the sales network, to all the Area Manager, the agencies that represent the brand in Italy and abroad and in general, to all those in the sector jobs.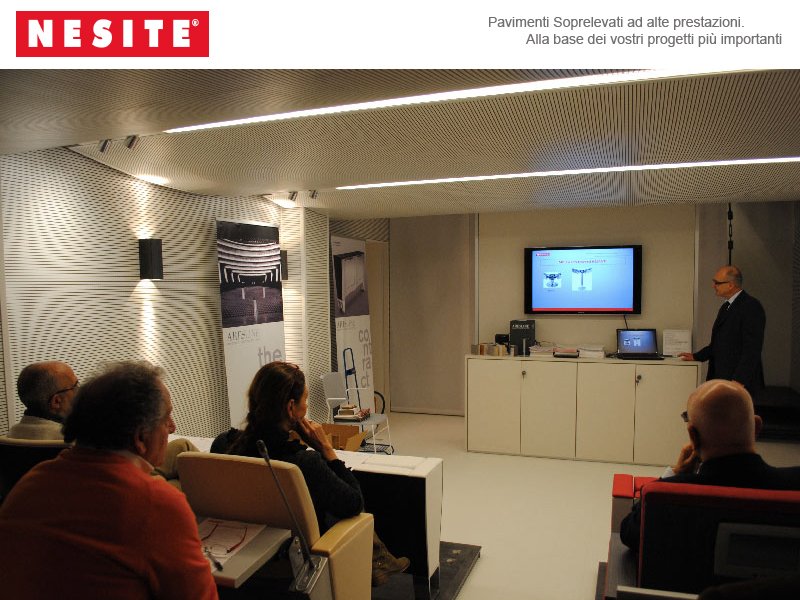 Nesite Training Course
The insights are intended to explain the advantage of the raised floor, explaining all the technical aspects of the structures and the installation, with a particular focus on the last product born: Tetris FLOOR Nesite, floating floor system of interlocking, and its variant Tetris KLIMA, the radiating system for heating and cooling of the pavement.
The first meeting took place in Padua, at the showroom of the brand, which was present throughout the sales network and the Area Manager Italy Nesite, a day dedicated to product innovation and implementation.
The second event was held in Milan in December, at the Nesite showroom in collaboration with Area Office. In this case there has been talk of the raised floor and new products to agents and distributors in Northern Italy.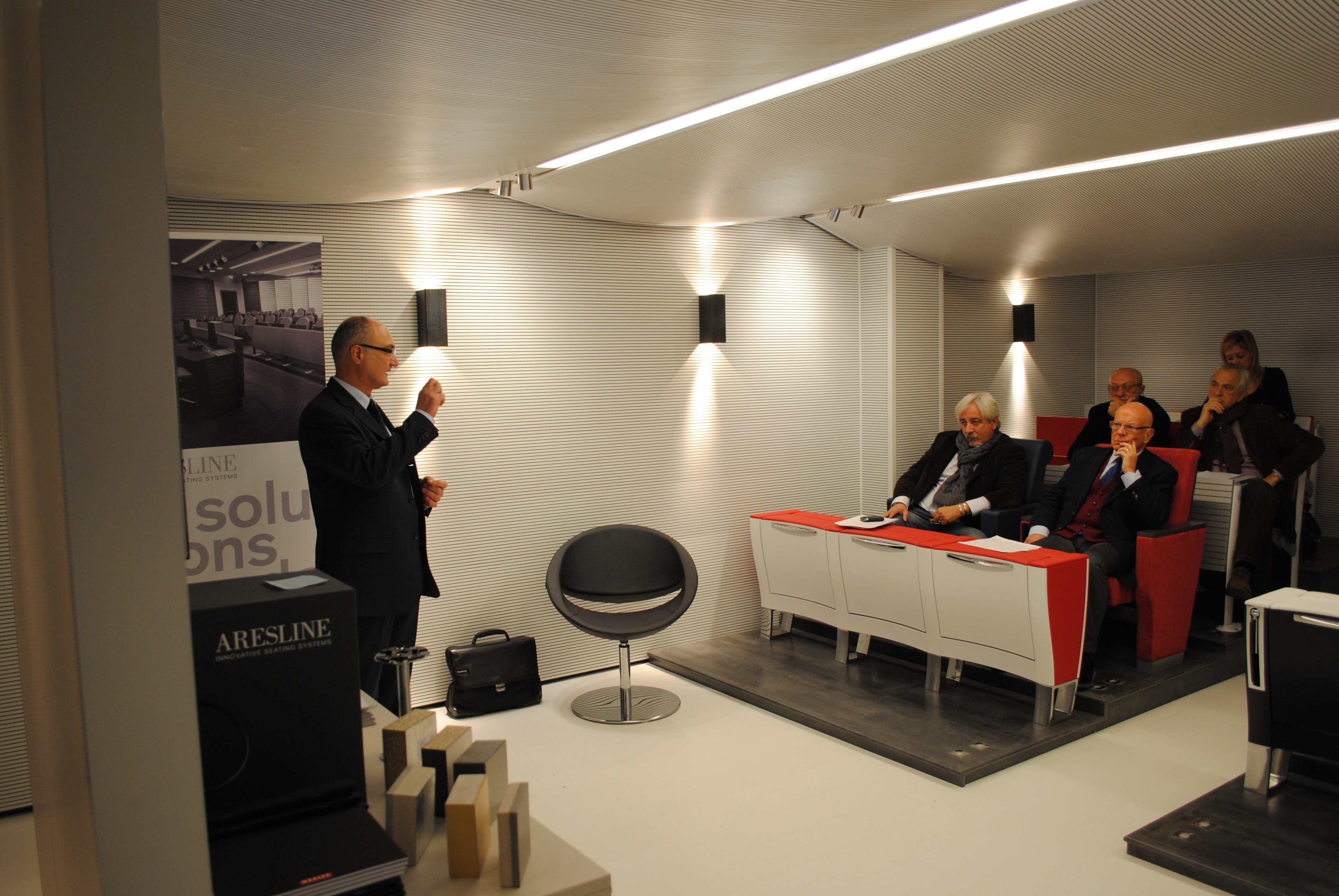 Nesite Training Course in Milan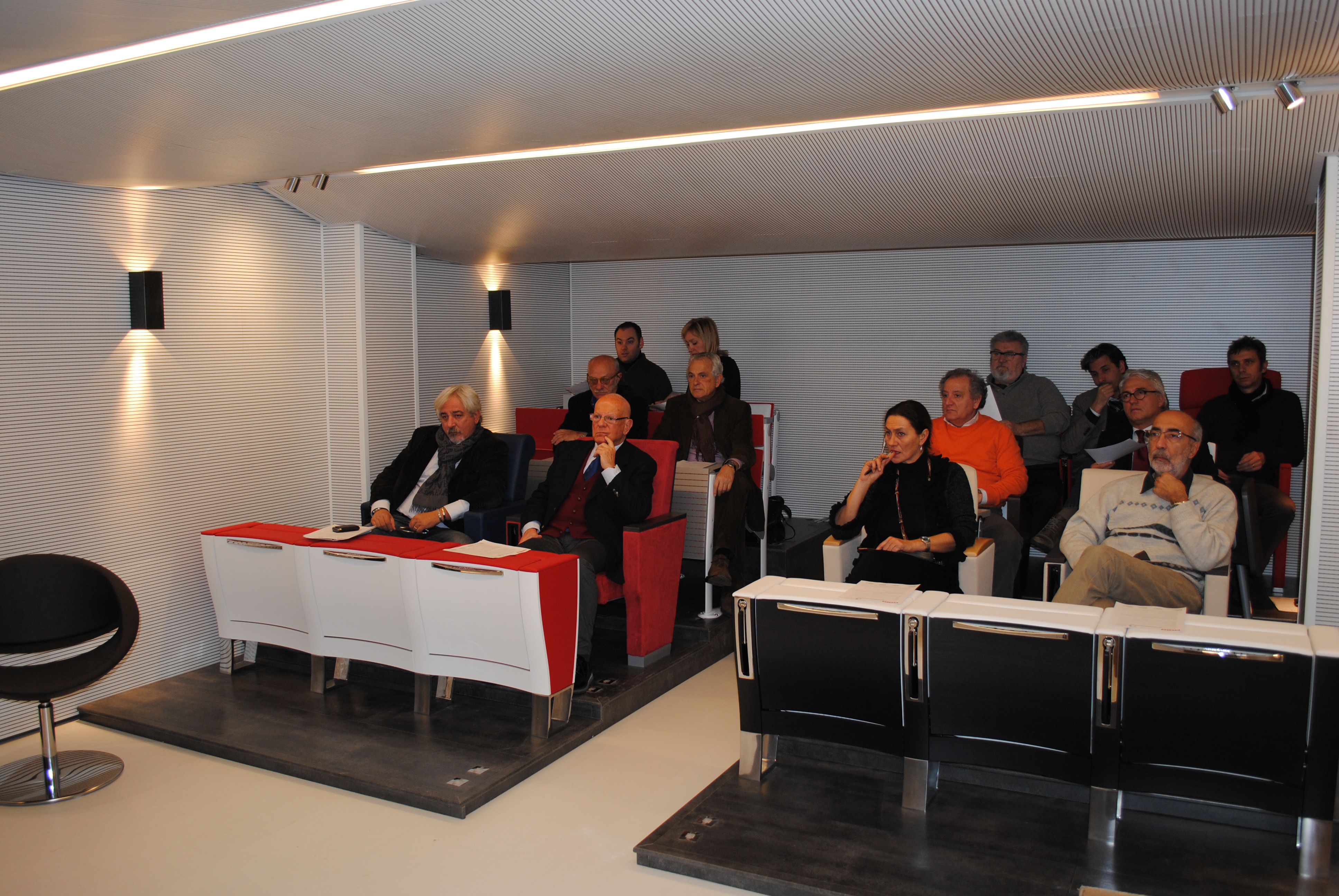 A moment during the Nesite Training Course in Milan
In January 2013, the training course Nesite moved to Udine, at the headquarters of WWTS agency representation for important brands of furniture and design, and new agent Nesite for Russia, Belarus, Moldova, Ukraine, Georgia, Azerbaijan, Turkmenistan, Kazakhstan, Kyrgyzstan, Tajikistan, Uzbekistan and Armenia.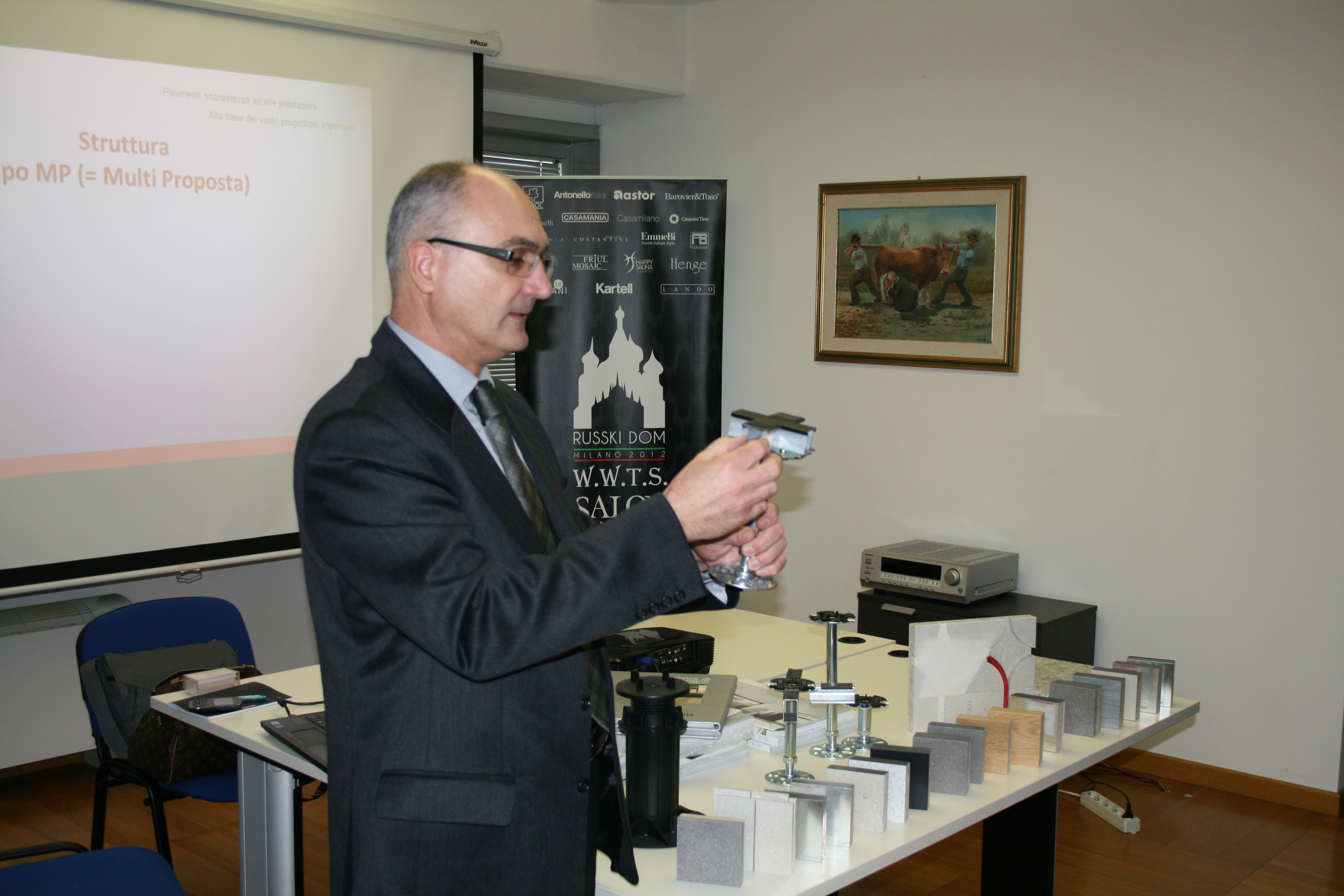 Antonio Frizzerin during the Nesite training course in Udine
"We believe it is very important to know in depth the technical details of our products to the sales network, first, and, more generally, to insiders, that all the advantages our system offers can be exploited to the full" said Antonio Frizzerin, the project manager. "Our new systems and Tetris Tetris Floor Klima, in particular, can fit into areas that have not seen the use of the raised floor NESITE, extending the advantage of flexibility to accommodate new applications, which increases the comfort of the rooms."
The next event related to training on Nesite raised floor will take place in Genoa in March 2013.