"The work is nearly finished. Rome will have at last what Rome always needed: a Congress Centre suitable for a Worldwide City".
That is what Archistar Massimiliano Fuksas said at the first "public opening" (journalists only) of the Site which, within 2016, will become an international level enormous Congress Centre.
A work amounting to 275 Euro mlns, hindered often by Rome complex political and economic vicissitudes.
EUR will be provided with the dynamic business of international congress activities thanks to such a realization.
The Site, started in 2008, has been developped in three separate units:
– the underground part, including: auditorium rooms/minor multipurpose rooms, meeting rooms,  the "concorse" (which is the intercom space between the two entrances), the relating services and a parking;
– the "lama" a 441 room Hotel;
– the "teca" giving home to 1.850 seats "Nuvola" Auditorium.
"Tetris" Nesite 2.800 sq.mts. raised floor are being installed just in the above last mentioned unit, in the area in front of the Auditorium, along the walk to the futuristic "Nuvola".
Tetris Floor is a tongue and groove hollow floor system, made of calcium sulphate, the only building material of its kind that is classified throughout Europe with building materials class A1, non combustible acc. to EN 13501-1. The top covering (upper surface of the floor) will be in resin.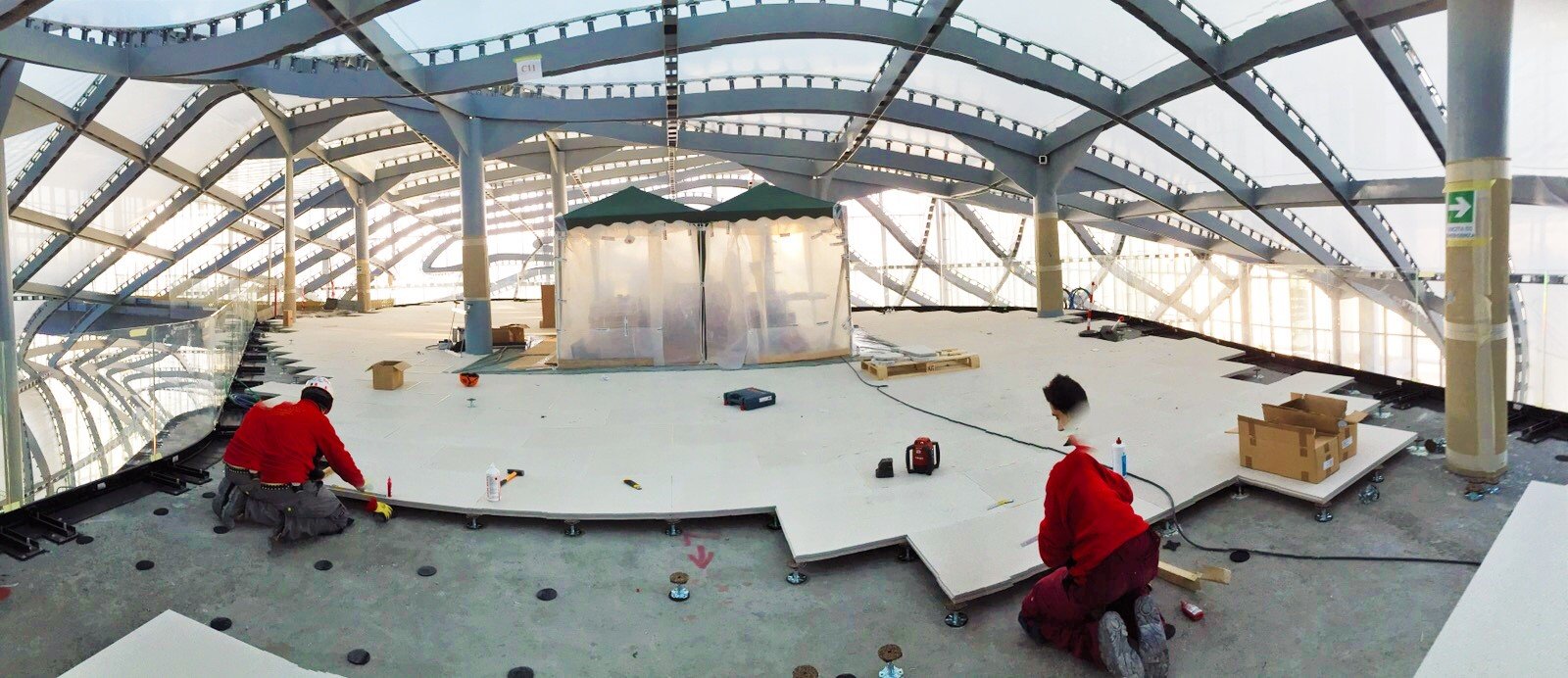 The dry laying of Tetris Floor offers numerous advantages compared with wet flooring systems: ease and rapidity of installation , there is no drying time and you can proceed immediately to the application of the top finish. Tetris Floor can be combined with any type of floor covering and size, for a wide range of applications. For Nuvola project panels 1200×600 mm and 600×600 mm, with thickness 38 mm.
What distinguishes Tetris Floor is the special gasket 10 mm – compressed up to 5 mm – designed to hold any expansion in order to ensure the stability of the floor and the surface finish in resin, as shown in the drawing below and documented " live " in the video viewed by clicking here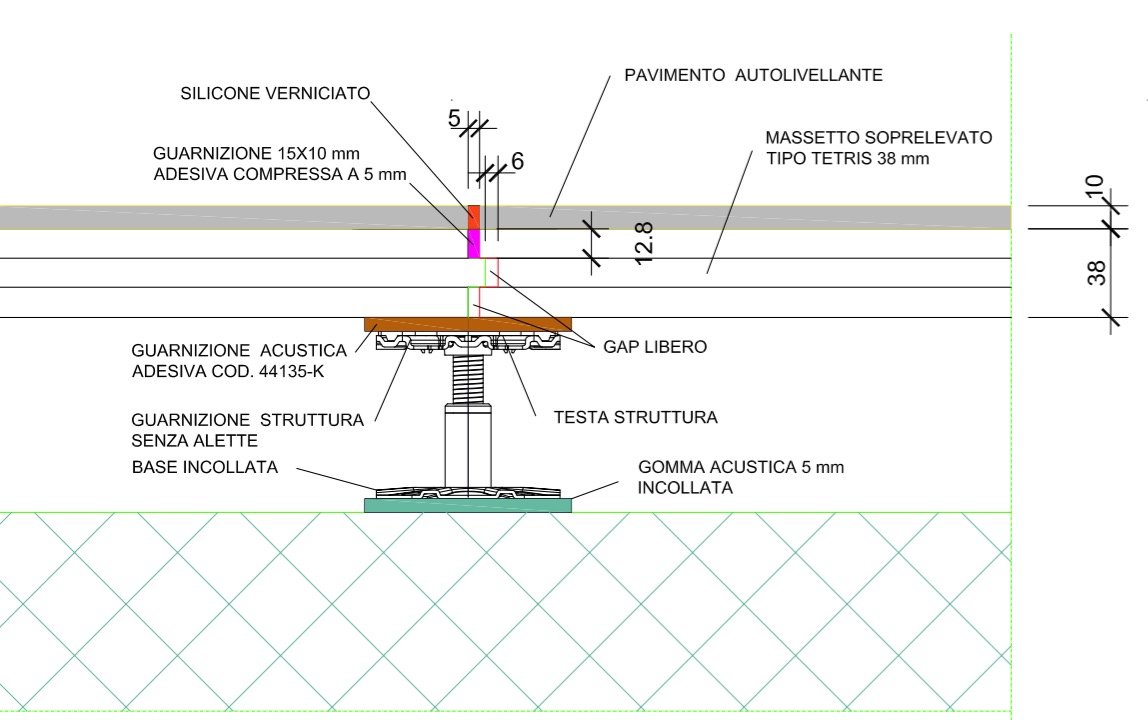 More informations about Tetris Raised Floor are available here
We are proud to include Fuksas' Nuvola is the prestigious projects with our raised floors which, thanks to their features and style, are chosen for the most innovative buildings. All over the world.