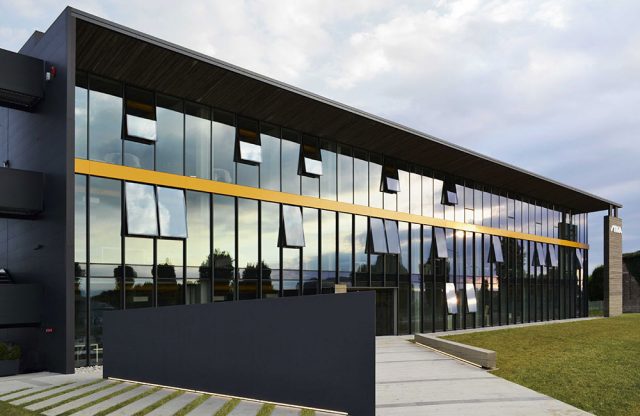 A record-breaking construction site and a network of exclusively local suppliers: Stiga, the Swedish leader company in the production and distribution of lawn mowers and powered garden equipment, has inaugurated its new headquarters just 10 months after the start of the works.
The new headquarter has three levels, for a total area of ​​2,500 sqm, and have been conceived to create a modern working space, promoting a dynamic exchange of information and ideas among those working in the building every day.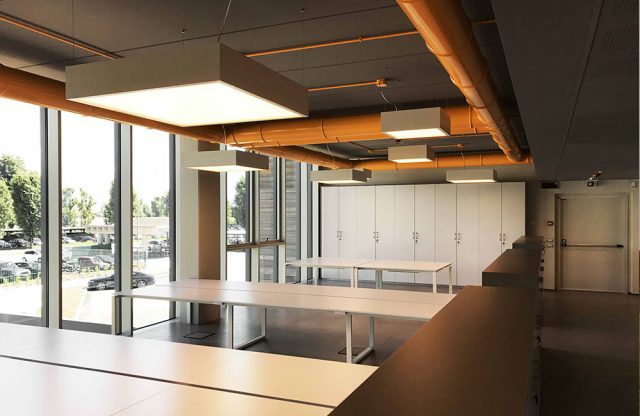 STIGA Hq – © D+R Architettura
FUNCTIONAL DESIGN, ECO-SUSTAINABLE MATERIALS, ENERGY SAVING: the choices in line with the values ​​of a company that invests in technology and innovation, respecting the environment and people.
 "When we began thinking of the project for our new headquarters – said Franco Novello, Senior Vice President Integrated Operation – we immediately saw an opportunity to implement many of our corporate values into the new structure."
 Over 80% of the materials used for the building are recyclable and all the materials were sourced from local companies (based within 30km from the new headquarters) for a lower environmental impact even during construction.
The planning phase began with an analysis of the area's climate conditions, which led to the creation of an "environmental matrix" envisaging seasonal strategies to be applied all year long.
The building is powered by a photovoltaic system and equipped with a pulsed-air heating system with internal recycling.
The façades on all the four sides as distinctive element, around 1,000 square meters made of highly energy-efficient glass, symbol of transparency, warmth and dialogue.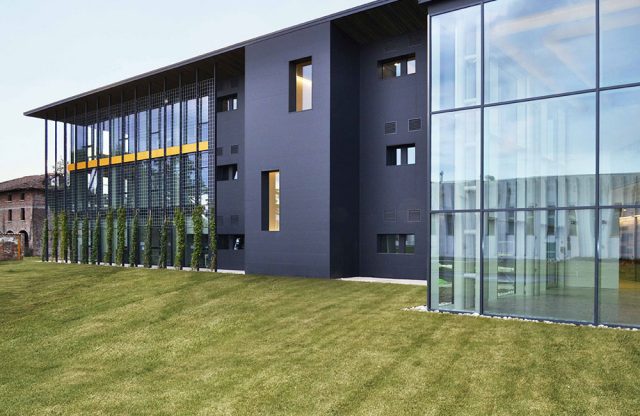 The "Nesite raised floor system", carefully examined by the design studio, is composed of high density calcium sulphate panels and thickness 30 mm, upper – covered with gres of ceramic, solution that, in addition to satisfy the high standards of biocompatibility, represent the best combination of facility maintenance, technical performances and acoustic comfort.
A Nesite raised floor which, in this specific case, fully meets the requirements such as:
Thermal insulation, which, in addition to improving the climatic performance of the building, also guarantees maximum safety in the case of fire;
Acoustic comfort, due to the high density of the support material which, coupled with the ceramic slab through a particular desolidarizing system, ensure a high reduction of footfall noise and inter – lying crossing;
mechanical performances, for a "floor system" with high load-bearing capacity.