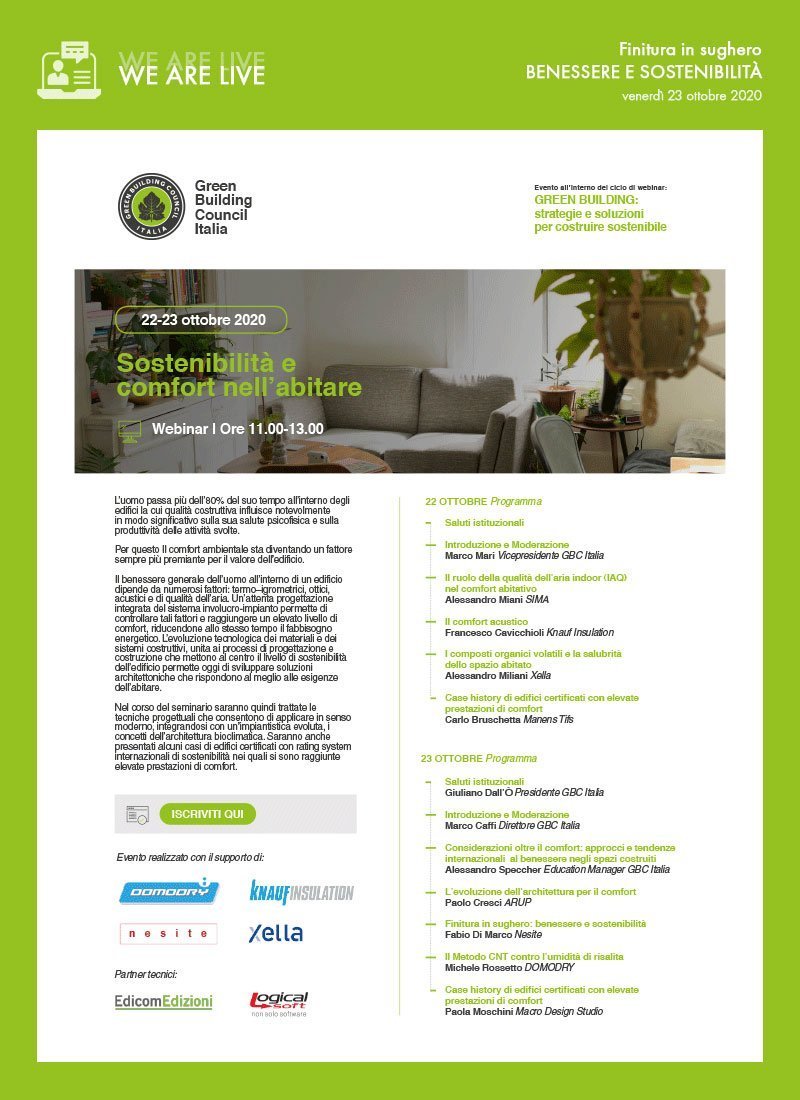 Webinar 22-23 October | Sustainability and comfort in living
We spend 80% of our time indoors, about 20 hours a day, which is why we are the "Indoor Generation". This condition, without the necessary precautions, leads to air pollution, which can be up to 5 times more unhealthy than outside.
The technological evolution of materials and building systems, combined with the design and construction processes that put the level of sustainability of the building at the centre, now makes it possible to develop architectural solutions that best meet the needs of living.
On Friday 23rd October, we will be live with Fabio Di Marco – Nesite Sales Director, who will take part in the webinar with "Cork finishing: well-being and sustainability", demonstrating how one of the oldest materials used in the building industry is still one of the best solutions to combat indoor pollution.