The Museé de La Poste in Paris has undegone a major renovation in the last 6 years, signed by the Parisian architect Frédéric Jung.
The project, initially aimed at improving access for people with disabilities, has been completely redesigned, a radical transformation aimed at increasing its visibility, strengthening its identity and becoming a contemporary cultural place.
The building also aims to achieve important goals in terms of accessibility, safety, comfort and environmental sustainability.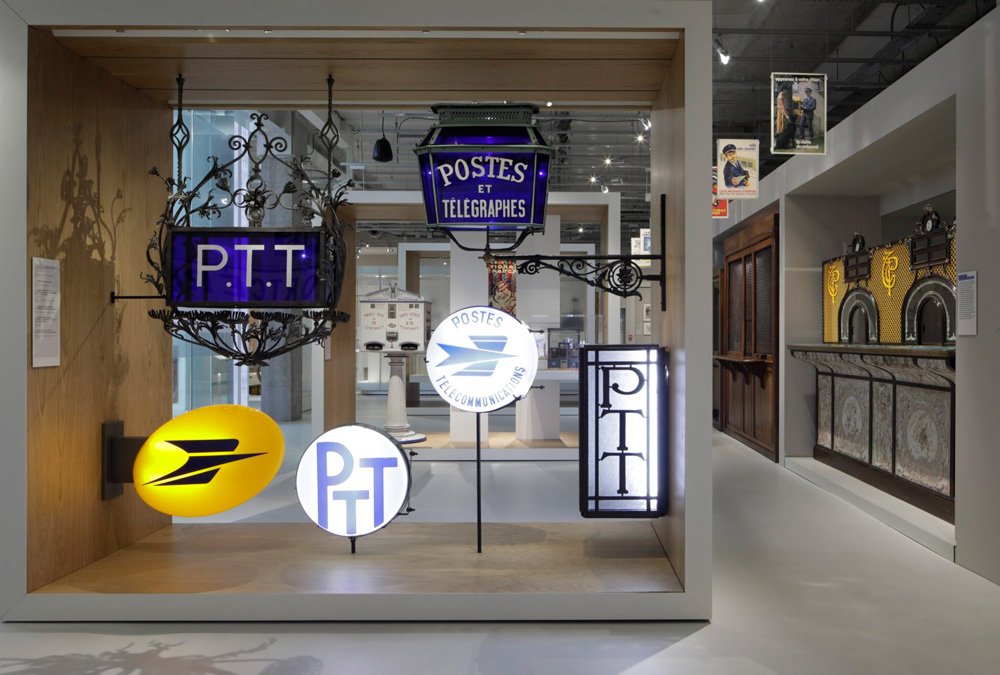 Museé de La Poste Paris – credits Goppion Technology
The renovation also involved the interior installations, which now make it possible to admire the museum's collection through the exhibition paths signed Goppion Technology.
Among the most impressive achievements, certainly the large windows with large and uninterrupted glass surfaces (up to 5 m wide and 4 m high) and the custom designed buildings such as the "stamp overview", over 20 meters long.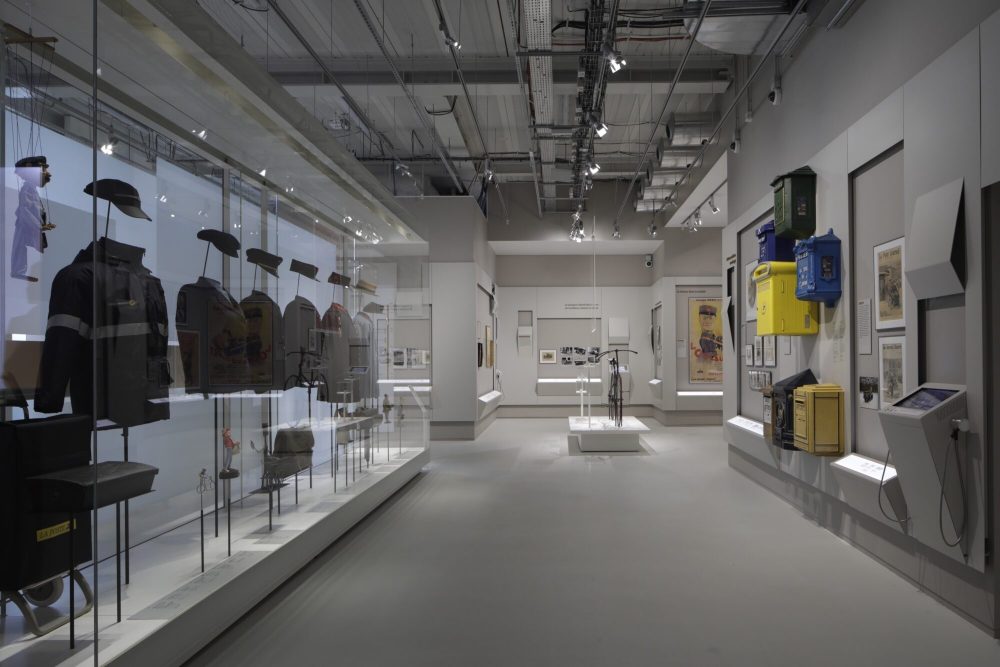 Museé de La Poste Paris – credits Goppion Technology
NESITE FLOORS
Museé de La Poste in Paris joins the portfolio of Nesite's exhibition projects.
Our raised floor, in fact, has been installed in the area dedicated to temporary exhibitions where, thanks to the access to the subsoil, will contribute to facilitate the future installations.
The floor for Museé de La Poste in Paris was made with high-density calcium sulphate panels, measuring 600 x 600 mm, and a ceramic covering.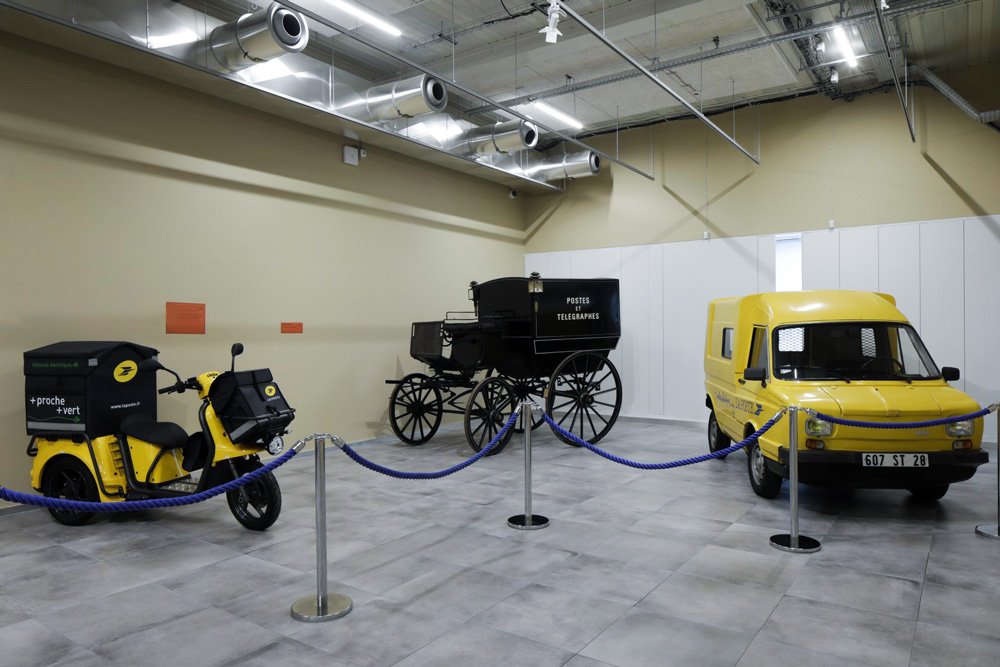 raised floor Museé de La Poste Paris – credits Harvé Abbadie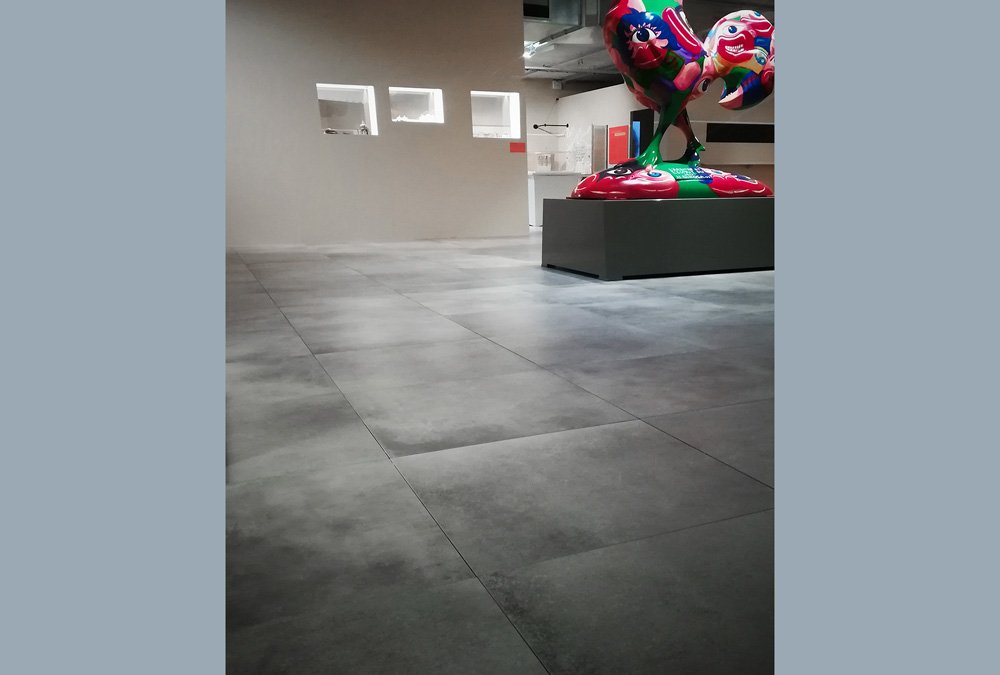 raised floor detail – Museé de La Poste Paris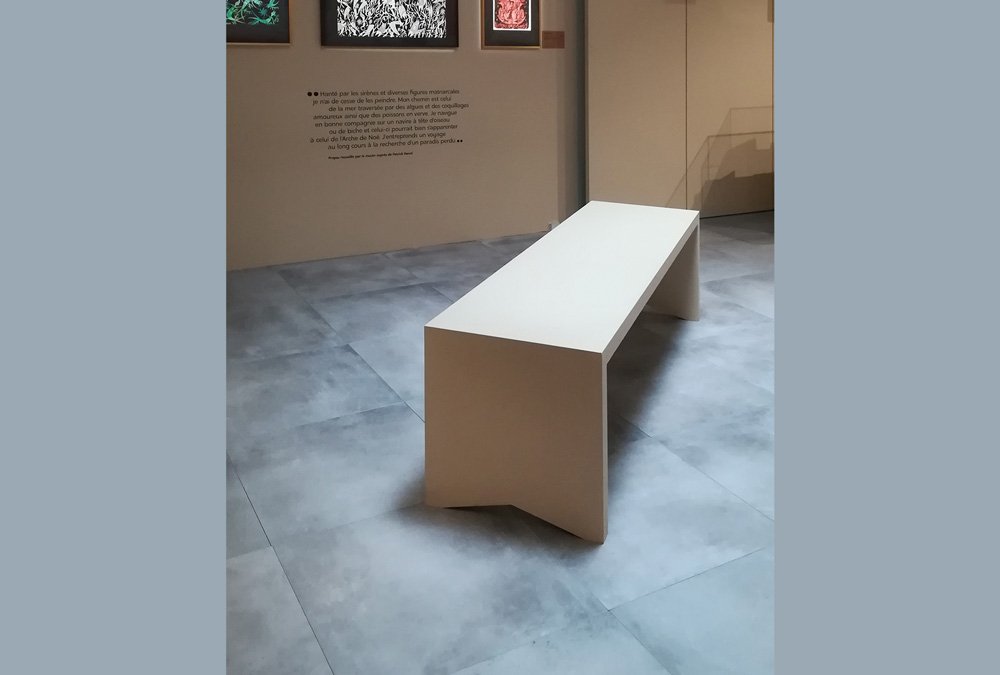 raised floor detail – Museé de La Poste Paris