Milan, during the Design Week, becomes a multi-faceted metropolis that, in just one week, witnesses the ferment of thousands of visitors from all over the world (about 190 countries) that juggle between the Salone halls and the streets of the Design Districts.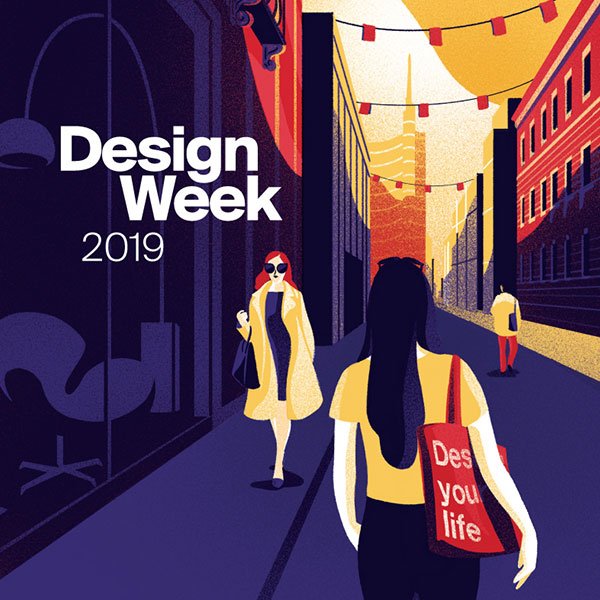 A "stage" that has always combined business and culture, making the history of design and furnishings of yesterday, today and tomorrow. An atmosphere that has of incredible, incomparable in its kind, capable to charm anyone, from professionals to the curious to the locals themselves.
Precisely in this 58th edition, Nesite debuted in the "Design Mecca" in 2 locations located in the symbol – districts of Fuorisalone, Tortona and Brera.
LOCATION #01
The first exhibiting space is located in via Tortona 34, in the showroom sanwacompany by simonepiva, the new Transpack Group brand which supports Nesite in the realization of extremely customized solutions for contract projects. Here "The Impact of Compact" collection is exibited, the contemporary and minimalist design compact kitchens of sanwacompany, perfect for modern workplaces.
With the opening of the showroom, simonepiva becomes the sole European distributor of Sanwa products.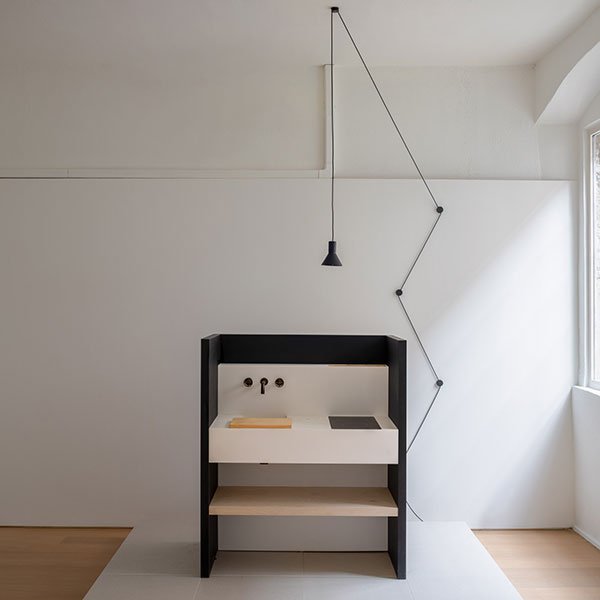 compact kitchen EO01 by sanwacompany – showroom via tortona 34 (MI)
The occasion also proved to be appropriate to present "Tourner la Carte", the monoblock kitchen born from the collaboration between Simone Piva and Elisa Ossino that transforms itself with exceptional dynamism of shapes and functions, redesigning the entire work area.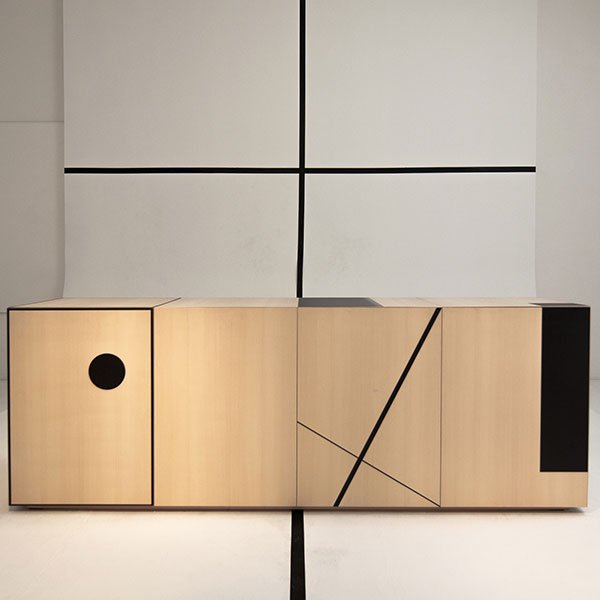 Tourner la Carte – showroom tortona 34 (MI)
LOCATION #02
The second location is "Perfect Darkness" by Elisa Ossino and Josephine Akvama Hoffmeyer, a manifesto of colors and contrasts through the installation of five rooms at number 11 of Via Solferino.
The apartment is the showcase of their new brand H + O, which promotes a collection of ceramics created by working on three-dimensionality and creation of complex patterns. The goal is to give to the tiles an architectural value and a very strong graphic imprint, in order to become protagonists in all the rooms of the house.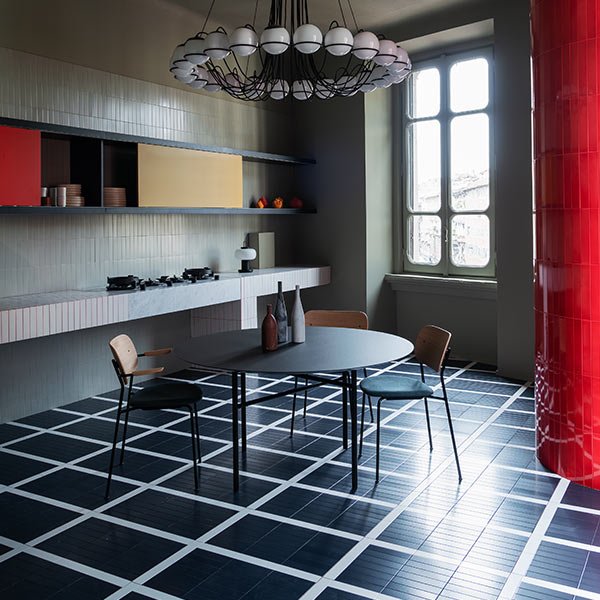 Perfect Darkness – Nesite raised floor with H+O tiles
Here Nesite collaborated on the project as a technical sponsor, with a customized raised floor that allows the insertion of H + O tiles in a flexible and modular way, also offering the possibility to change the geometric pattern of the floor.