It is the architectural avant-garde that forms the backdrop to one of the major urban redevelopment projects underway in Milan, BASSI BUSINESS PARK.
The project, which involves the full redevelopment of 1970s buildings between via Ugo Bassi, Guglielmo Pepe, Cola Montano and Piazza Fidia, will restore over 70,000 square metres of built-up area within 2023.
Bassi Business Park project
While many of the buildings designed for the Porta Nuova Project " shoot for the stars", Bassi Business Park chooses not to detach itself from its surroundings and maintains the horizontal development of the original project. The new complex, designed by Studio OBR for Generali Real Estate, will be synonymous with inclusiveness and interconnection.
The work started with a complex structural analysis of the site, which ended with the surface treatment of the existing volumes, essential to restore, insulate and protect the prefabricated panels and ribs.
The new complex will be characterised by large full-height glazed surfaces, supplemented by a system of sunscreens with a particular chromatic range, of more than 40 shades.
The design choice, in this case, has the dual intent of radically changing the aesthetics of the buildings, while creating a highly energy-efficient space, with Leed Gold certification.
facade renderings © studio OBR
The interior layout has also been completely redefined, reflecting the canons of a modern, technological workspace. Customised installations and furnishings have been designed for each building, with areas for team work, socialising areas, break areas and panoramic terraces.
Another priority in the project was the connection with the outdoor area, for which the surrounding green spaces were redesigned by Openfabric.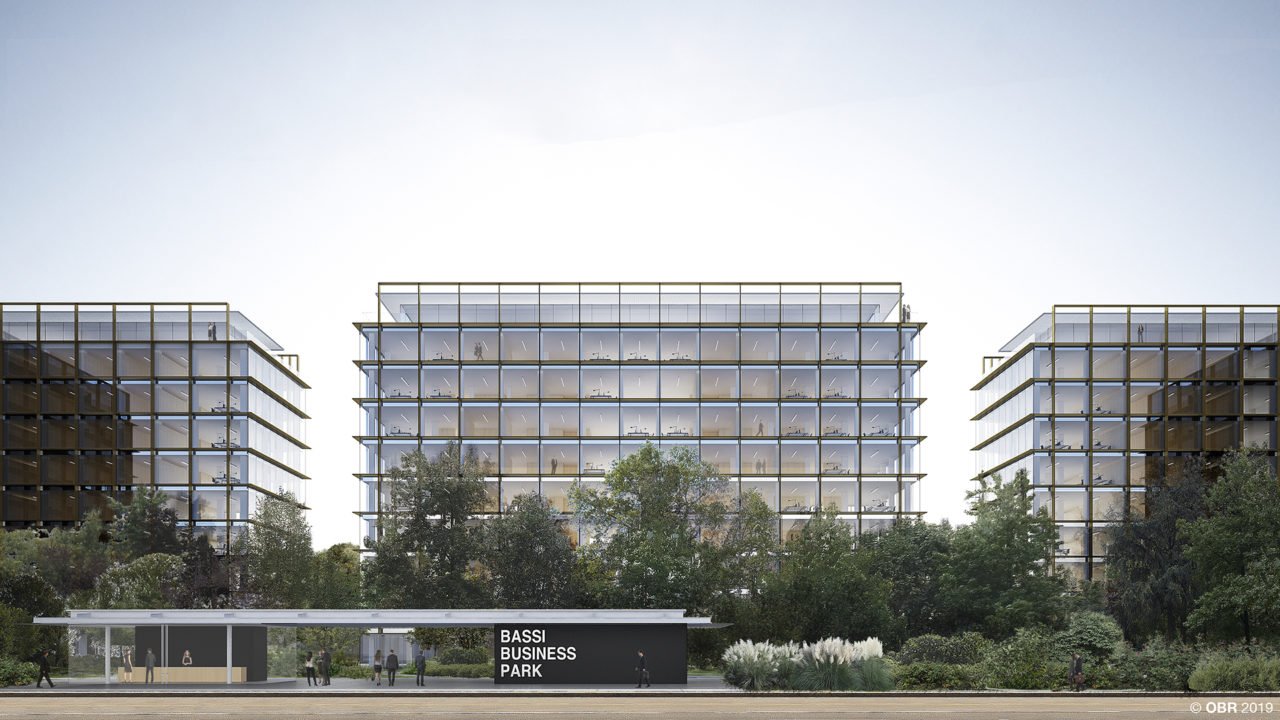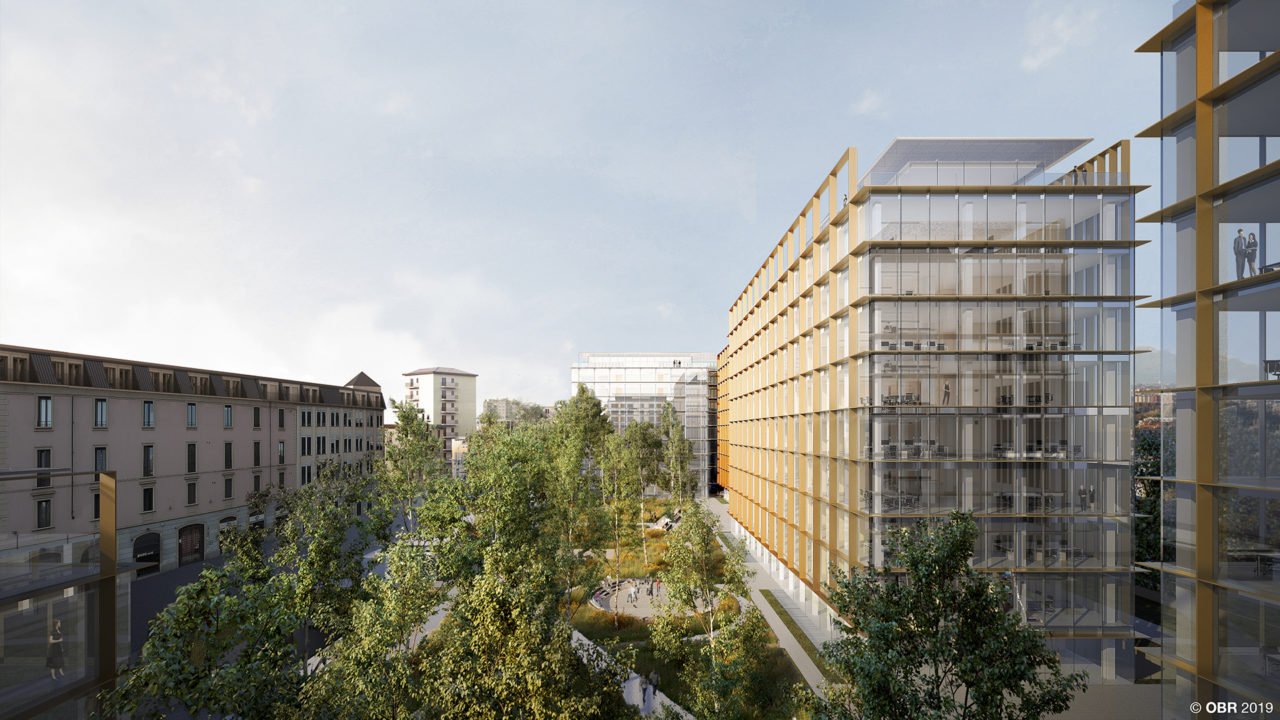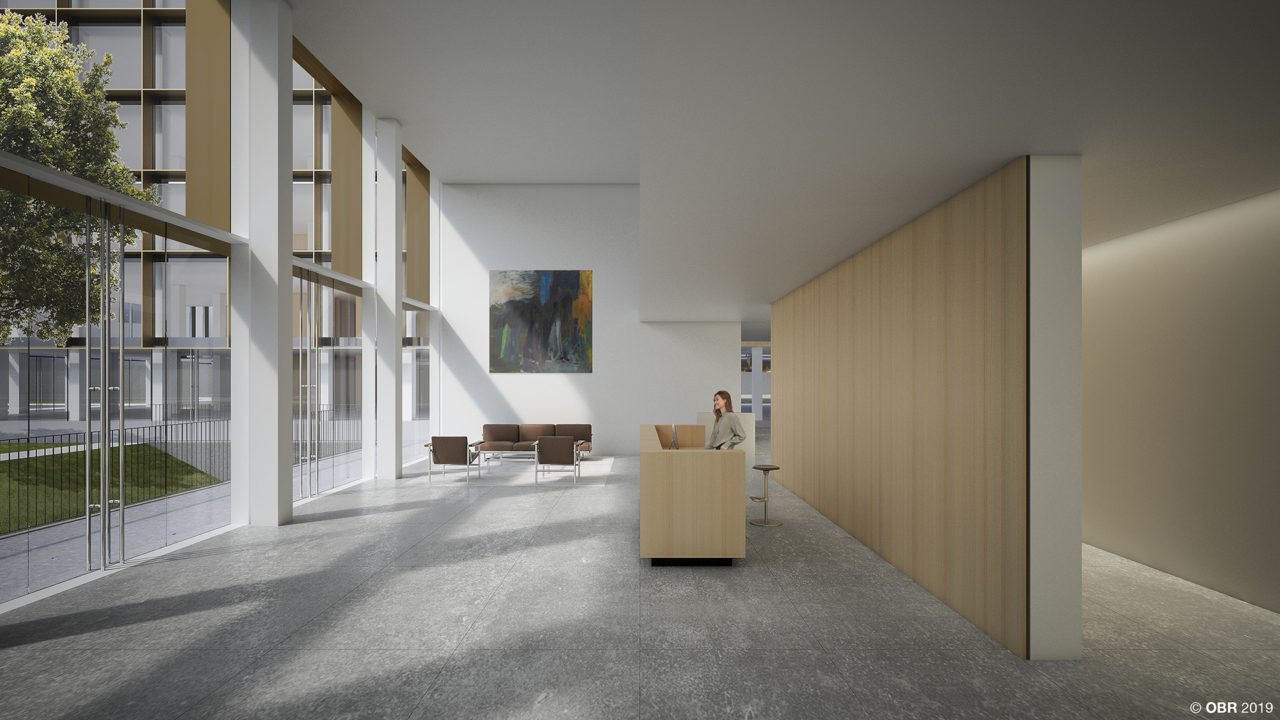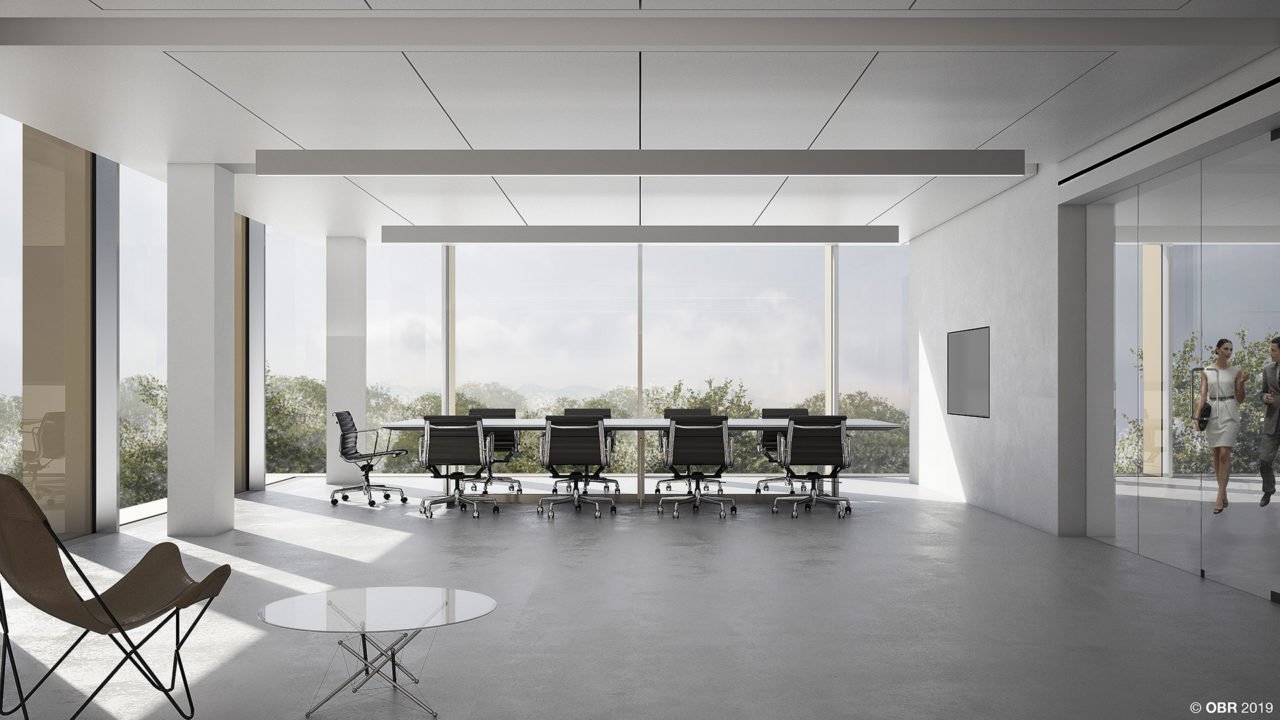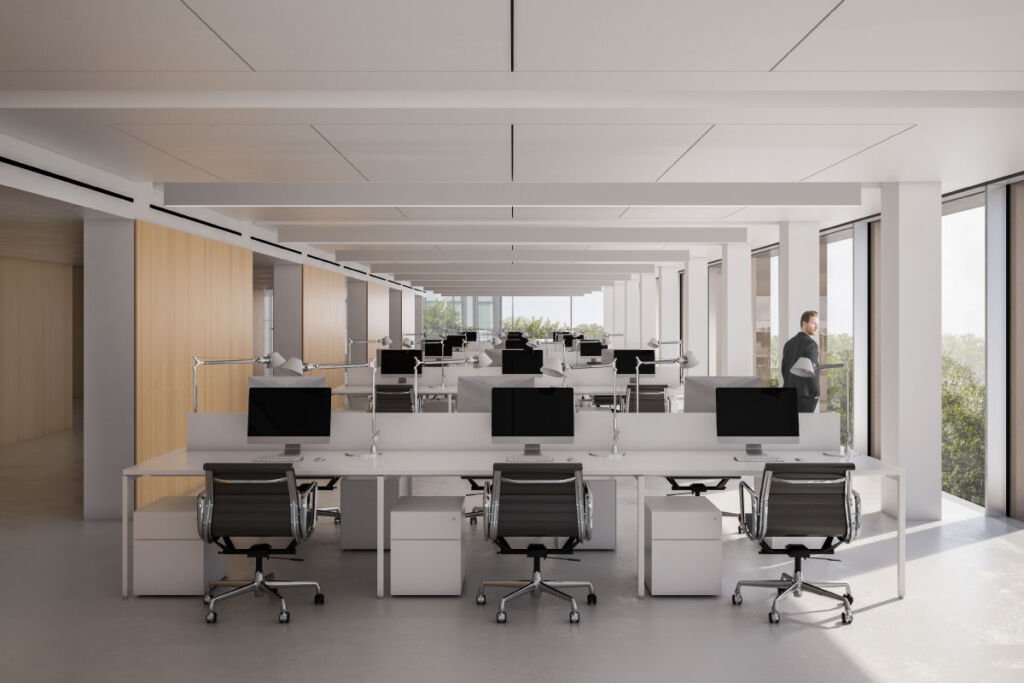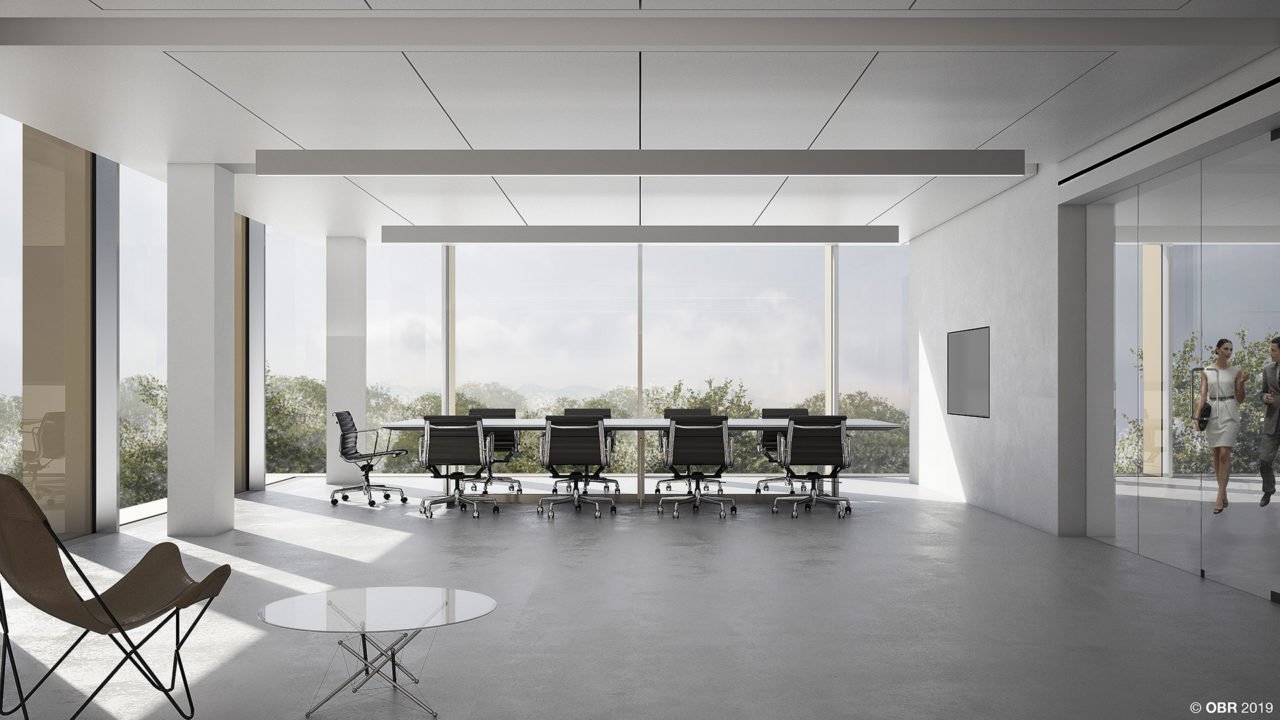 Bassi Business Park, raised floor in modern architecture
The Bassi Business Park project is first of all another important manifesto, which testifies the evolution of Nesite raised floor, fully compliant with the aesthetic and functional standards of the actual design, even in case of LEED buildings.
Bassi Business Park, therefore, involves us not only in the realization of a new generation building, but also with high standards in terms of energy efficiency, comfort and aesthetics. In this specific case, more than 14,000 square metres of raised floors certified Indoor Air Comfort Gold will be laid, in accordance with the health parameters required by the project.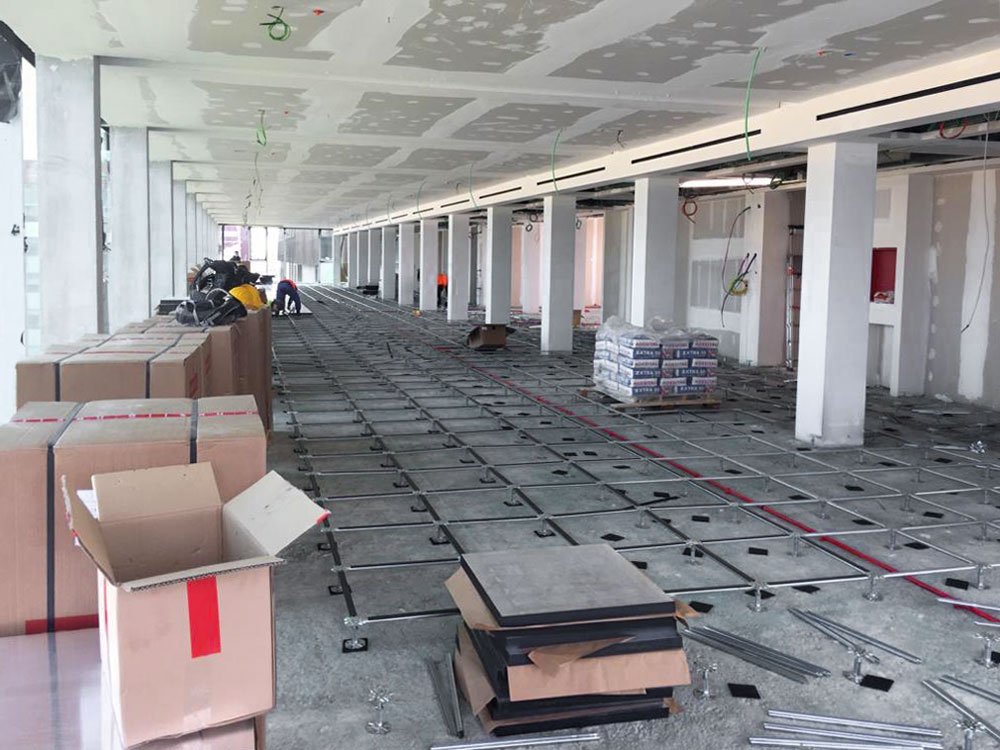 the beginning of the raised floor installation
As this was a renovation project, we had to deal with an uneven surface, while at the same time maintaining a low finished floor height of only 14 cm. However, the load-bearing structure was suitably supplemented by acoustic pads, to reduce the possibility of footfall noise.
The system was completed by chipboard panels with aluminium protection, in order to allow the choice of the finishing at a later stage, according to the users' preference. In the main entranc, instead, a ceramic covering solution was provided.
The end of the works is scheduled for November 2021.