Today we talk about the floors renovation of the historic Cortile della Dogana of Palazzo Vecchio in Florence.
Also here .. Nesite access floors !
The whole project is focused on the recovery of the old stone floor area located adjacent to the old ticket and the new museum section 'Traces of Florence'. The old surface was maintained thanks to a modern solution in sight glass that permitted the full recovery: thanks to the installation of Nesite raised floors is now possible to access the Palazzo Vecchio Museum without losing the sight of the old herringbone floor.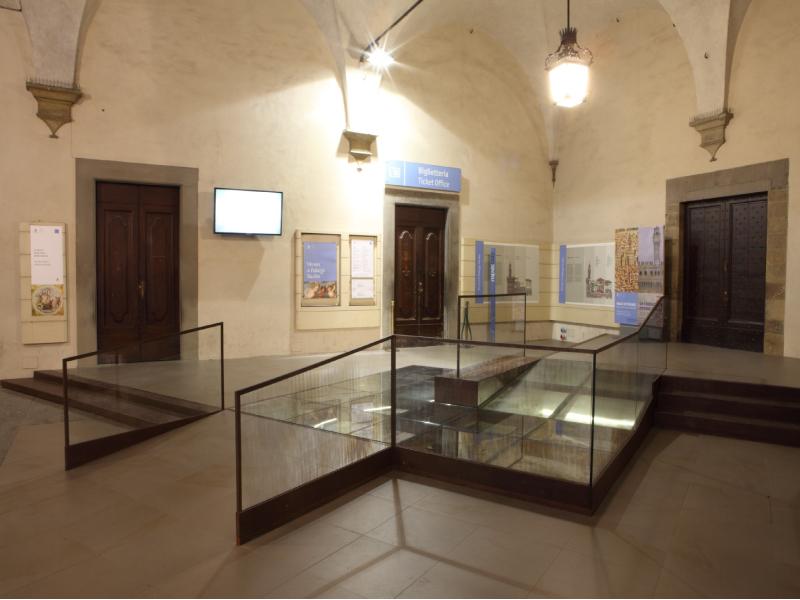 The new Nesite floor, made with a special anticorrosion structure, overlooks the old red brick layer and leads to new rooms dedicated to the history of Florence and temporary exhibitions. In detail, thanks to the collaboration of raised floors Nesite, it have been carried out two large platforms that lead to the two inputs and are connected by two ramps inclined glass. The floor was made of glass panels and porcelain tiles and allow you to see the old pavement of the Cortile della Dogana. Nesite raised floor has also allowed a better illumination of the area through recessed lighting fixtures.