4.0 is the new customizable raised floor with pigmented resin finish. The main characteristics of this new product are conferred by its covering that offers a wide choice of colours and finishes.
4.0: manufacture and performances
4.0 is the new raised floor panel with high density calcium sulphate panels, upper covering with a heterogeneous resin made of pigments dispersed in a film-forming compound which, after drying, forms a high-resistance, scratch – resistant and shockproof film.
4.0 is a formaldehyde-free panel (class EN 717-1) with a low volatile content varnish VOC(< 300 μg/m³).
In the production process are used only 100% separately recyclable components.
4.0: customization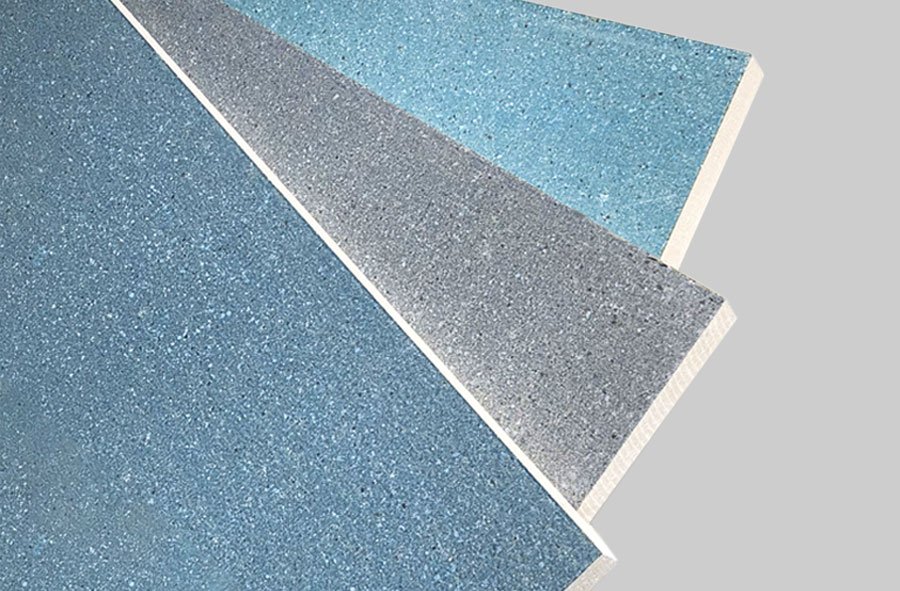 4.0 panel – CONCRETE effect
The 4.0 raised floor is a modern and versatile product. The color range is available in 2 versions, PLAIN (homogeneous effect) and CONCRETE (concrete effect), and is possible to choose between the colours of the Nesite collection or directly from the RAL scale.
Furthermore, with 4.0 panel you can decide:
» OPACITY, choosing between glossy, semi-gloss and opaque version;
» FINISHING, standard or embossed, for a greater sliping resistance;
» GRAPHIC ELEMENTS, inserted through a particular printing process, for afurther customization of the floor.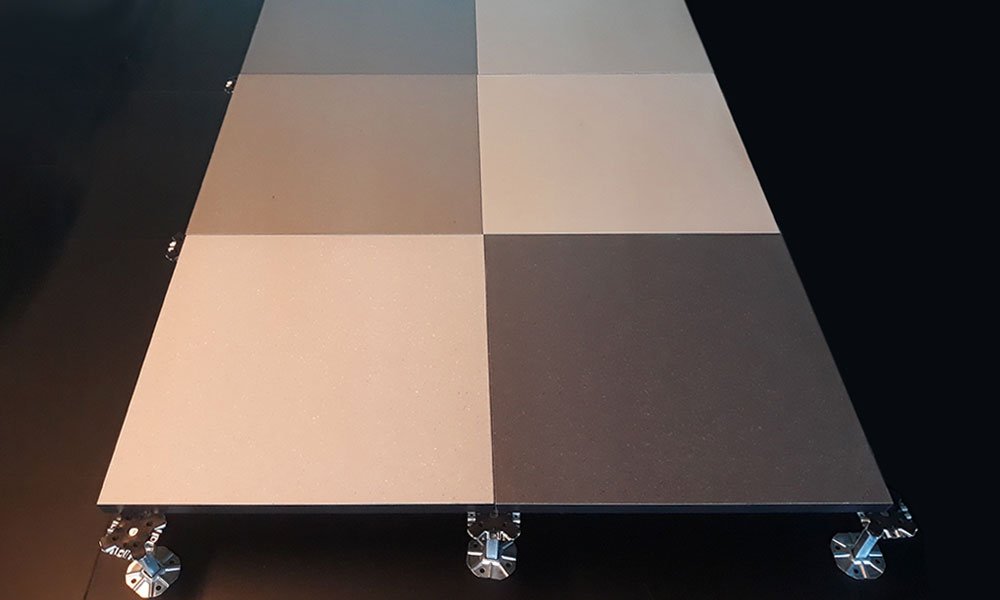 4.0 panel – some available colors
4.0: why choose it?
» Versatility of colours and finishes, with 4.0 you can really obtain a "tailor made" raised floor;
» Good resistance, the initial appearance is maintained over time;
» It does not contain chemicals that are harmful to health;
» 100% recyclable, contributes to obtain the LEED certification;