Venice, our Venetian-style raised floor, represents the perfect fusion of the functionality of the technical floor and the aesthetic prerogatives of the Venetian terrace.
It stems from the need to enrich the product range with a fully customizable solution that further implements the versatility of the raised floor.
How is it accomplished?
The panels used to create the Venice raised floor are produced using only biocompatible components such as stone aggregates obtained by crushing quarry waste materials, silica sands, cement, dyes and additives derived from natural sources.
The raw material undergoes a special vibro-compaction process under vacuum , which determines its high performance such as resistance to impact, compression and low water absorption.
The large amount of stones enclosed in each panel (more than 75%) gives the floor a homogeneous, compact and natural appearance.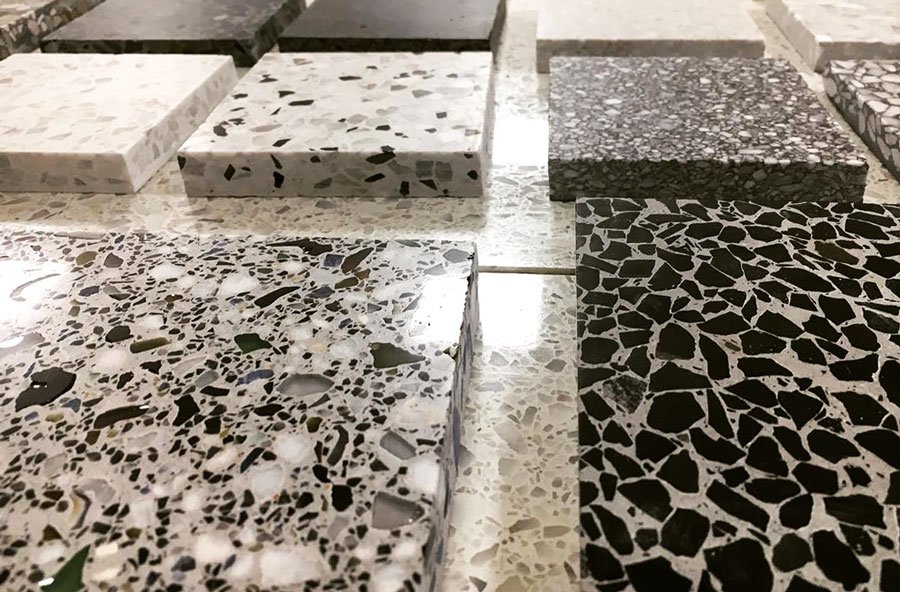 Venice raised floor keeps its technical and aesthetic characteristics constant over time and can be renewed or restored several times after installation by polishing in place.
Choosing Venice…
In addition to being a high-profile aesthetic solution, the Venice raised floor offers the possibility of customizing any aspect at the design stage (color, type of stones, finish, size, thickness).
Other types of materials such as colored glass, shells or mirrors can be added to the composition, which help to embellish the finished product.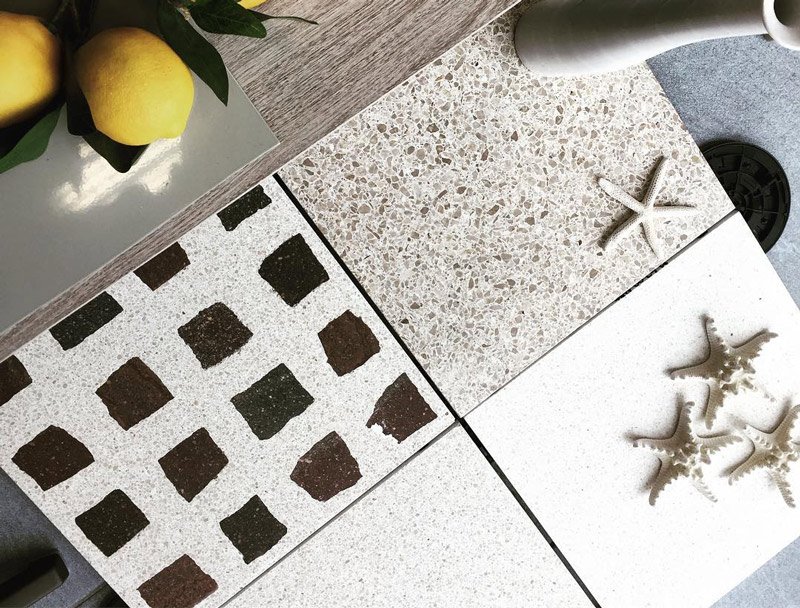 Upon request, the Venice floor can be complemented by patterns, geometries or any graphic element created ad hoc. This solution makes it possible to create a trendy, exclusive environment with accentuated representational character.
Originality and respect for the environment
Venice contains no res ins or other environmentally unfriendly synthetic products.
The production does not require cooking at high temperatures, which provides significant energy savings.
Processing residues, as they are of natural origin, do not pollute.
Venice is 100 percent recyclable.
Thanks to the eco-sustainable production cycle, Venice raised floor contributes to theachievement of LEED certification.