The Campbell Sports Center, the new sports center of Columbia University designed by Steven Holl, has been inaugurated in New York. The building is inspired by diagrams used for and baseball: just as points and lines in diagrams yield the physical push and pull on the field, the building's elevations push and pull in space.
The building shapes an urban corner on Broadway and 218th street, and it rises up to form a gate that connects the playing field with the surrounding streets. Terraces and external staircases provide a top view of Manhattan.
The sports facility adds about 48,000 square meters at Baker Athletics Complex, thus providing more space for all sports programs provided for Columbia University students.
The building was constructed with the use of a prefabricated steel structure, which led to the creation in short timeframe.
The structural joints, very massive, in some cases have been left exposed to pay homage to near King's Bridge, a key element of Manhattan, and considered the main entrance to the city.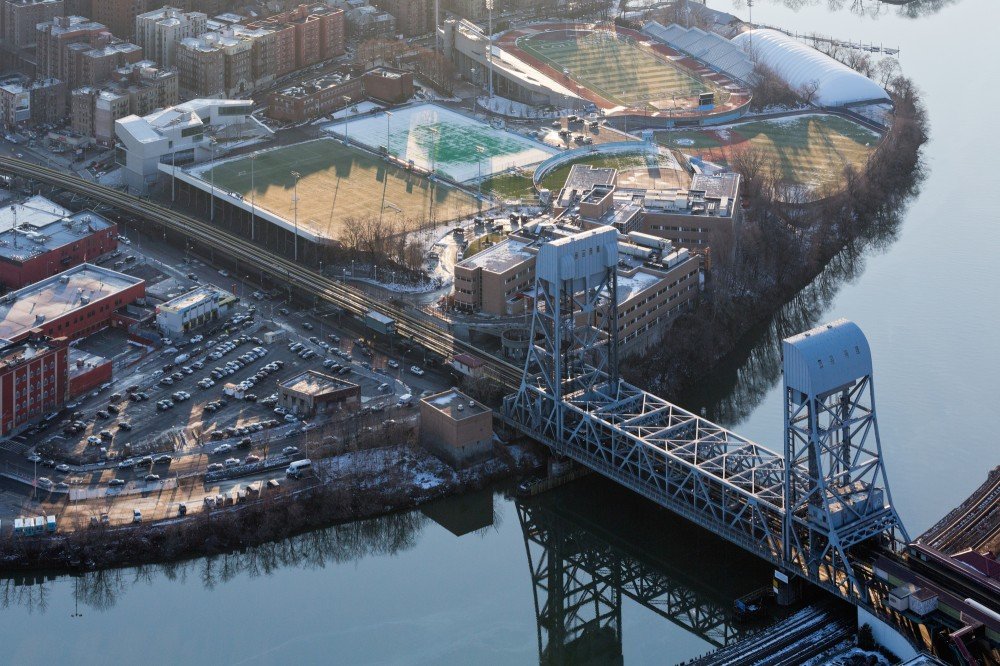 Campbell Sports Center – Kings Bridge © Iwan Baan