To create the roads of tomorrow, sometimes, one finds oneself travelling along those of the past. Joining them is a line, that of Metro C, which marks the union of archaeology and infrastructure with an engineering challenge in the heart of Rome's historic centre: the station of Piazza Venezia. To build it will require an excavation of 85 metres – the largest in Europe – that will unearth 66,000 cubic metres of artefacts including the route of the Via Flaminia dating back to 220 BC, the tabernae and the Auditoria of Adriano.
---
---
Metro C, what will the Venezia Station look like?
---
Traveling through time using escalators, the future Venezia Station is a project of extraordinary complexity, in which two apparently contrasting worlds converge. On the one hand, there is the craftsmanship of the traditional archaeological excavation in the first 15 meters of depth, whose artifacts will constitute the incredible future setting of the museum station. On the other hand, the efficiency of modern tunnel boring machines will reach 85 meters to shape a highly technological and innovative work.
The Venezia Station of the Metro C thus establishes a new paradigm between archaeology and infrastructures, thanks to an integrated system between mobility and enhancement of the protected heritage. The station will in fact be developed on eight underground levels connected by 27 escalators, 6 lifts and 110-metre platforms on which driverless trains will stop. On the -1 floor, on the other hand, all the discovered finds will be placed, to enchant citizens and tourists alike with a unique exhibition area.
---
---
Nesite and the Metro C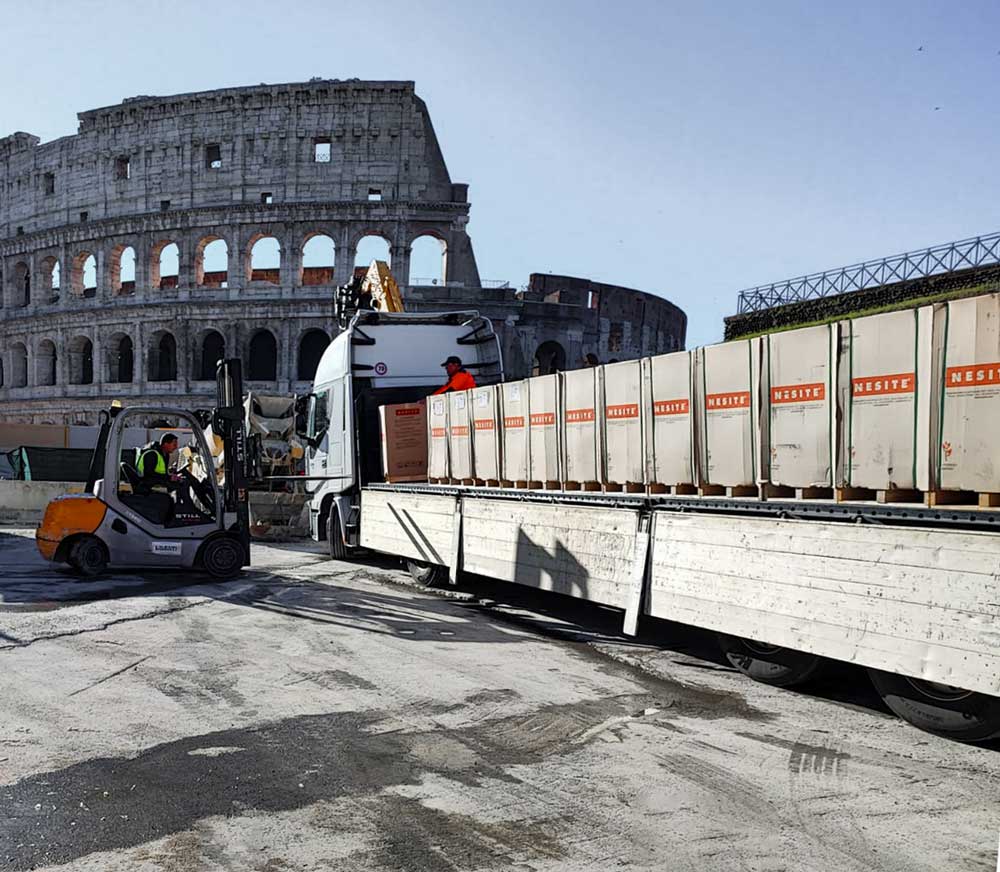 What binds us to the construction of the Metro C line is a long-standing relationship, which began in 2012, when we won the entire supply of raised floors provided by the project. The choice was strictly related to the performance of our solutions, evaluated with effective controls both in terms of load-bearing capacity, dimensional stability and resistance to static loads, as well as in the supply path and therefore quality of raw materials.
The configuration of the Nesite raised floor in the Metro C, and in the infrastructure in general, shows the characteristics of a floor system dedicated to technical rooms, that is strictly inherent in the complex layout of the plant. The peculiarity in these cases is usually conferred by the height of the supporting structure, in the Metro C of about 80 cm, which implies a design capable of ensuring strength and stability.
Our experience in the sector leads us to be simultaneously active in the supply of raised floors for the Blue Metro in Milan and the new Metro of the Directional Centre of Naples.
---
---