Buildings as a tool for (re)constructing community: from the verb to be as to exist, SeiMilano is Mario Cucinella Architects ' city-garden designed to restore one of the primal needs of the individual, the sense of belonging, with architecture that recognizes the centrality of man in space, creating a Interconnected and sustainable urban ecosystem. The project, which involves the redevelopment of more than 300,000 square meters, will employ Nesite raised floor in the entire 30,000 square meter commercial area.
---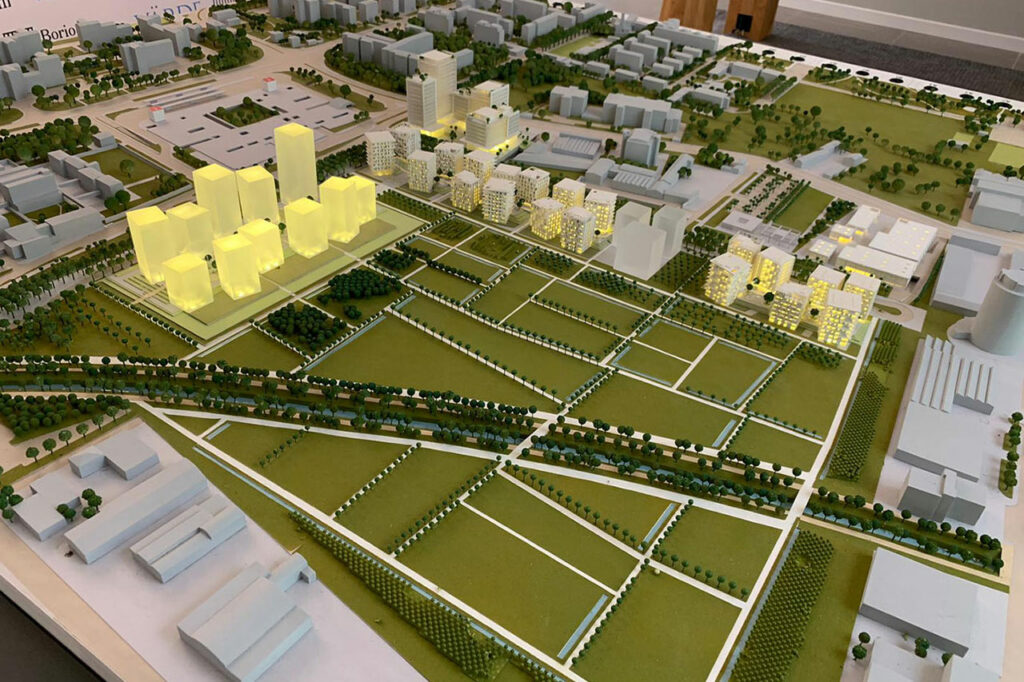 ---
seiGreen, seicommunity, SEIMILANO
---
An "inhabited park" serving the city, SeiMilano is the result of the partnership between Borio Mangiarotti and Värde Partners to realize A multifunctional neighborhood integrated with greenery. Wellness, sustainability, services, living Seimilano means being citizens of the future thanks to an urban regeneration project developed in the symbiosis of man-nature-architecture, with cutting-edge solutions in terms of techniques, products and technologies.
Close to the Bisceglie Metro and only 12 stops from Piazza Duomo, SeiMilano is in fact pursuing the goal of converting the area into a unique and innovative place, a new mixed-use neighborhood (residential, commercial and office) set in a large urban park. 500 smart homes, 30,000 square meters of offices, 10,000 square meters of stores and 160,000 square meters of green areas thus create a smart urban ecosystem to be lived in and experienced, where the special attention given to environmental and technological sustainability will lead to the Nzeb certification (Near Zero Energy Building) of buildings.
---
---
RAISED FLOORS, the added value in the project
SeiMilano project involves us in a new Milanese construction site with high design and manufacturing quality, where the integration of Nesite raised floor covers the entire commercial area, with a supply and installation of more than 25,000 square meters.
Specifically, the installation of the raised floor is due to factors concerning both the sustainable soul of the project, requited by the controlled and EPD-certified supply chain of the proposed solutions, both the Own characteristics of the system. Fundamental in fact is the security, thanks to the panels being class A1 as reaction to fire, and inspectability, which allows functional and always accessible plant management.
Finally, from an aesthetic point of view, the floor is predisposed to receive any type of loose-lay finishings, with the exception of a 1,500-square-meter technical area where porcelain stoneware covering was chosen.
---