The activity generated by the breaks relating to refurbishing has created 226.339 direct jobs in 2013. They were just under 156.000 in 2012. In 2013, nearly 2% of GDP came from building renovation and energy saving – The State gained 4,8 billion from VAT.
A new culture to preserve the rich heritage of our cities
Tax breaks are an important driving force and it is hoped that they become a springboard for the spread of a new culture in the building industry that turns to save and preserve the rich heritage of our cities. It is necessary to stop the concreting of the territory by redeveloping the disused buildings, starting from the historical centers . By now, it is difficult counting the uninhabited or in disrepair properties and this situation is unacceptable in a country like Italy, appreciated around the world for the beauty of its urban and architectural heritage .
Refurbishment of a property can be easy and creative. The market offers new minimally invasive and economical building solutions; think, for example, of the possibility of renewing the old floors with the simple application of loose-lay or raised flooring. These products offer a ready use of the spaces and the ability to change look at any time (in addition to the possibility of changing the plant design without masonry work ) . Similarly, walls and ceilings too can be coated and " updated" with original paintwork and the space can be reorganized by movable walls.
If you lack ideas, copy the one of ​​a pair who have several architects involved in the project of refurbishing their apartment :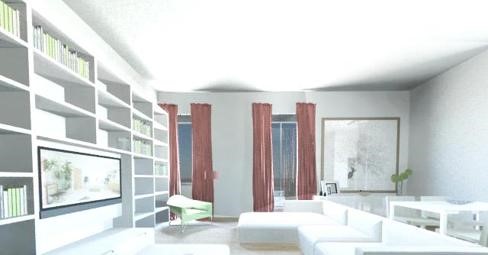 To read the full article click here