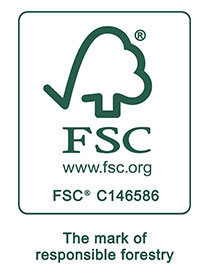 After a complex verification process, Nesite has obtained the FSC® certification of Forest Stewardship Council®, an important recognition that reinforces and reiterates our commitment for environmental protection.
FSC® mark is used to identify products containing wood from forests managed correctly and responsibly according to strict environmental, social and economic standards.
Choosing a company or a product certified FSC® means adopting a responsible behavior towards the environment, by offering a concrete support to the eco – sustainable use of the forest resources.
The FSC certification guarantees that Nesite raised floors with chipboard core and / or parquet coverings contribute to safeguarding the precious forest heritage all over the world.