Last February we spoke about Wilber Atrium, a construction BREEAM certified, equipped with raised floor from Nesite and projected witn an Under Floor Air Distribution System, with all the installations (ventilation, air conditioning plus water, electricity and computer cabling) located under the Nesite raised floor, which cover almost all the flooring area.
Today we want to talk you about 
Værstetorvet Project 1.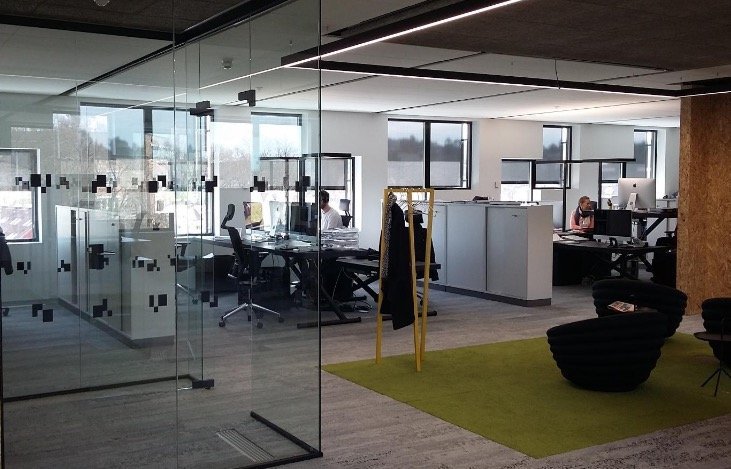 Værstetorvet 1 is a modern new building complex designed and built with innovative solutions, as the beginning of the creation of a new district. Fully occupied from start it houses "high tech" IT companies, building consultants and architect firms. All attracted by maximum flexibility and unchallenged indoor environment for best staff performance.
Raised floor system has been chosen as ideal solution to save space and to increase the flexibility of the layout, besides, the building benefits from underfloor air conditioning developed and supplied by Nesite partner GBT Concept. Same technical solution as previous Norwegian project Vilberg Atrium.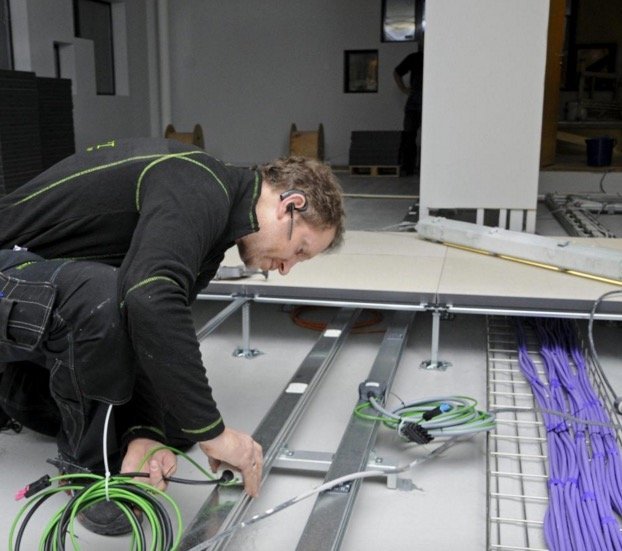 Despite building regulations, the developers even managed to get an extra floor due to height savings achieved by raised floor ventilation technique. Approximate height saving is between 40 – 60 cm / floor.
Project manager Roy V. Jacobsen, talking about this project: <<  There are several good reasons for choosing Nesite raised floors solution. The floor is prefabricated and can be assembled quickly and more comfortably for artisans, while the rails under the floor makes it flexible to furnish an office landscape as required. All systems are ready under the floor, and the system also comes with connectors, plug-in and rails located under the floor >> 
Development Director, Sigbjørn Moe:  << Instead of adding all technical solutions with water, ventilation, electricity and data cables in ceilings, as one does in most buildings, we have put everything under the floor.Ceilings normally builds 50 to 60 centimeters, while the raised floor just build 20 centimeters. This system makes it comfortable for the employees, as well as being environmentally friendly by saving energy. >>

Nesite: oppodra dine projekter
("Nesite: raising your project"…we speak norwegian, too..)