The radiant raised floor Nesite, developed together with Floortech, was installed for the first time in a residential project .
It was done in a detached house in Asti, Piemonte, and looked after by the architect Paolo Ostino. The building is developed on staggered indoor levels, so that the floors can follow the natural slope of the intervention lot.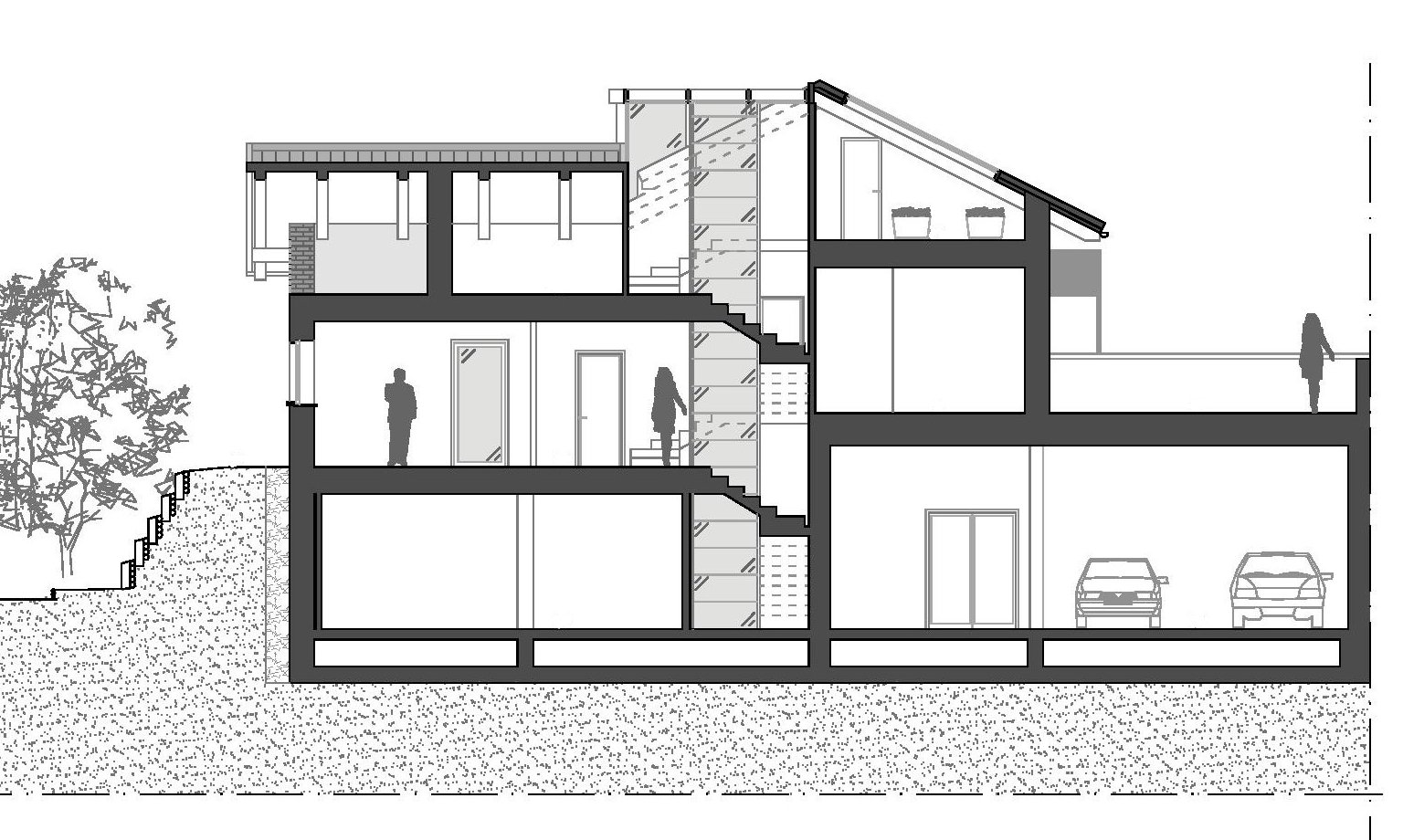 We asked the architect to tell us about his project and the reasons for this choice.
  " During the design phase ,"  says architect Ostino "we wanted to give the utmost importance to the issues related to the spaces' livability, energy saving and the auditing of maintenance costs generated from the building in its life, studying in detail each constructive aspect."
" As regards the indoor floor system", continues arch. Ostino "the choice was oriented to the solution of the radiant raised floor Nesite, the element that has combined at the best the three aspects of design research:
– The spaces' livability: the color range of Nesite flooring was welcomed by the demands of the construction management and by the taste of the client, thereby allowing the creation of the designed spaces;
– The energy saving: the metal structure supporting the raised floor and radiant panels gave the opportunity to take advantage of the space, traditionally occupied by the cementitious substrate, for the passage of pipe plant, as well as to lay the necessary layer of insulating material, notably reducing the thickness of the elements' stratigraphy and the schedule for completing the work phase
– Maintenance costs : the system adopted allows the inspection of the pavement at any point and in any stretch of the radiant panel, allowing any future modifications to the plant, thus eliminating the costs for construction intervention."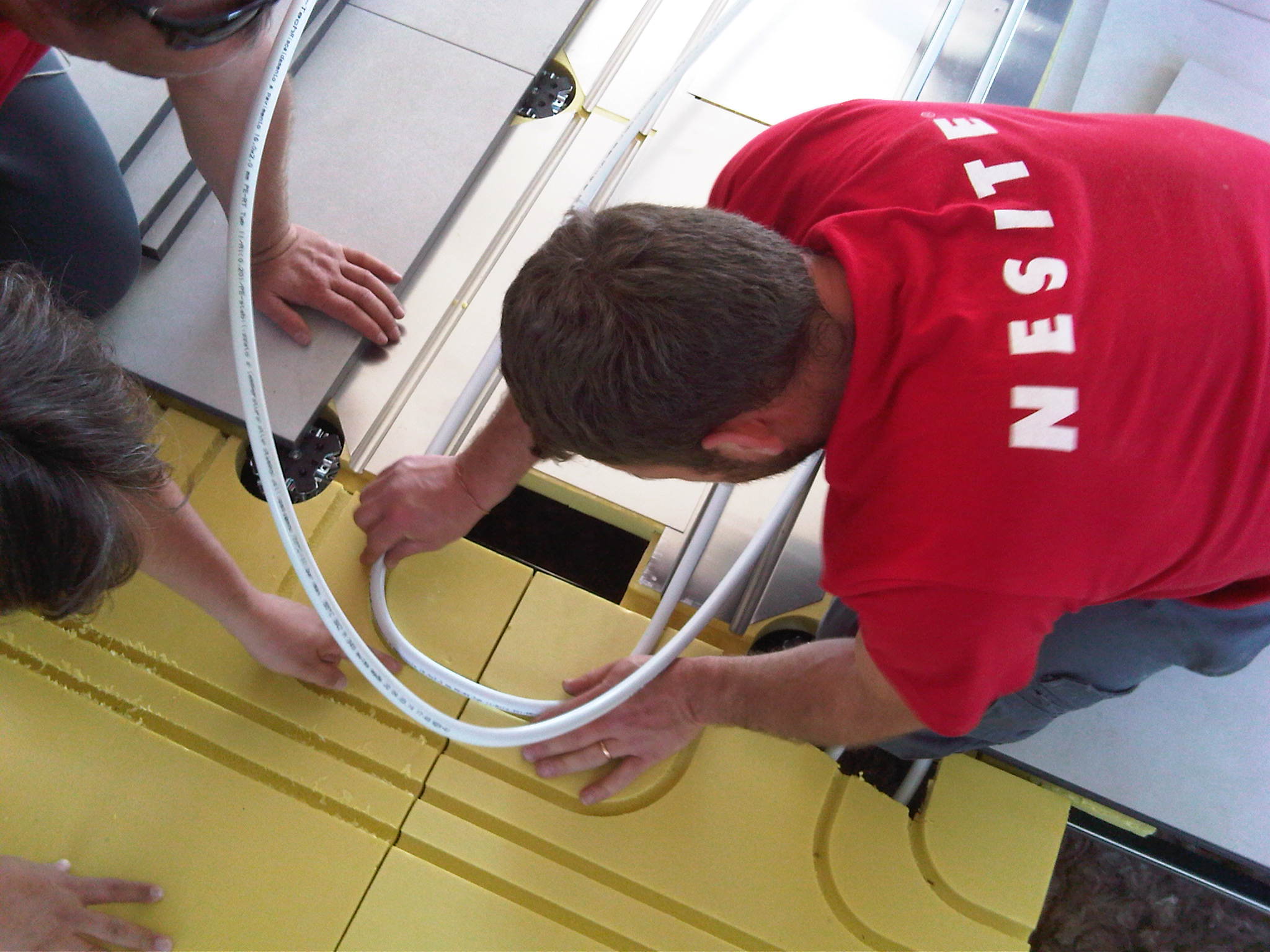 radiant system detail
Nesite installed for this project :
– About 200 sqm of Twin Floor with porcelain stoneware with a variety of finishes;
– Radiant panels embedded in the pavement, while allowing complete accessibility and flexibility;
– Special structure with double head to accommodate the radiant system and MPL stringers;
– Soundproofing acoustic supports, with dynamic stiffness higher than 10MN/m3 according to UNI EN 29052-2 , in eco-friendly rubber, to increase the acoustic comfort.
Look at more pictures of the installation on our Facebook page