Venice, our venetian raised floor, represents the perfect fusion between the functionalities of the technical floor and the aesthetic qualities of the Venetian terrace.
The Venice floor comes from the need to enrich our product range with a limitless customizable solution, which implements the versatility of the raised floor.
How it's made?
The panels are exclusively made of natural components, such us stone aggregates (obtained from chipping of offcuts from quarries of marble, granite, quartz and quartzite), siliceous sands, water, cement, pigments and additives derived from natural sources usually employed in cement-based mixtures.
The special production process through vibro-compaction under vacuum determines its physical-mechanical characteristics such as high resistance to abrasion, perfect homogeneity of mixture and low water absorption.
The large amount of the stones enclosed in the panel(over 75%) gives to the product a full, continuous, natural and precious appearance.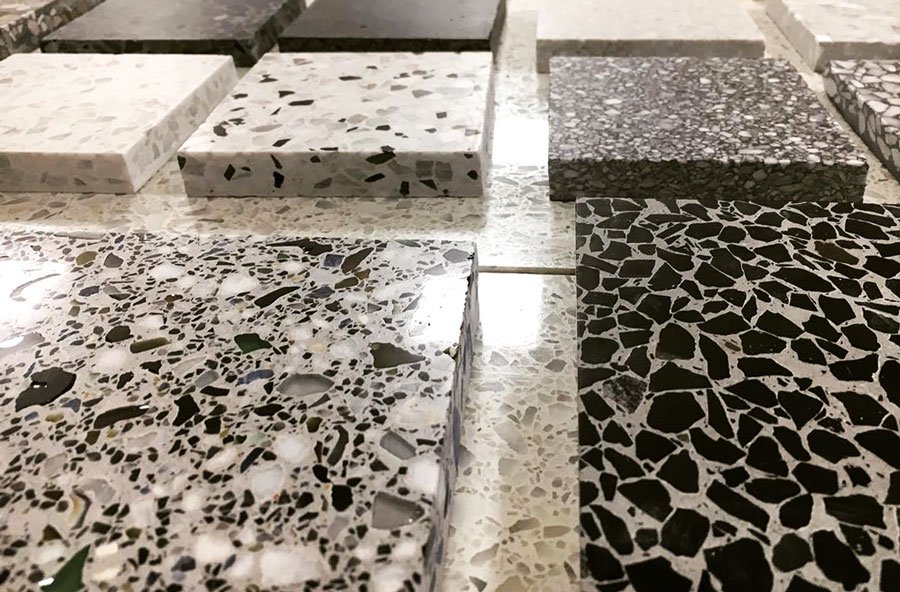 Venice is a raised floor that can be renewed and reconditioned many times after its installation through on site polishing, which guarantees unlimited life.
Choosing Venice…
The Venice raised floor is a solution high class that offers the possibility to customize any aspect in the design phase (color, typology of stones, finishing, dimensions, thickness).
It's possible to add in the composition other types of materials such as precious stones, shells, colored glasses, mirrors, which contribute to embellishing the finished product.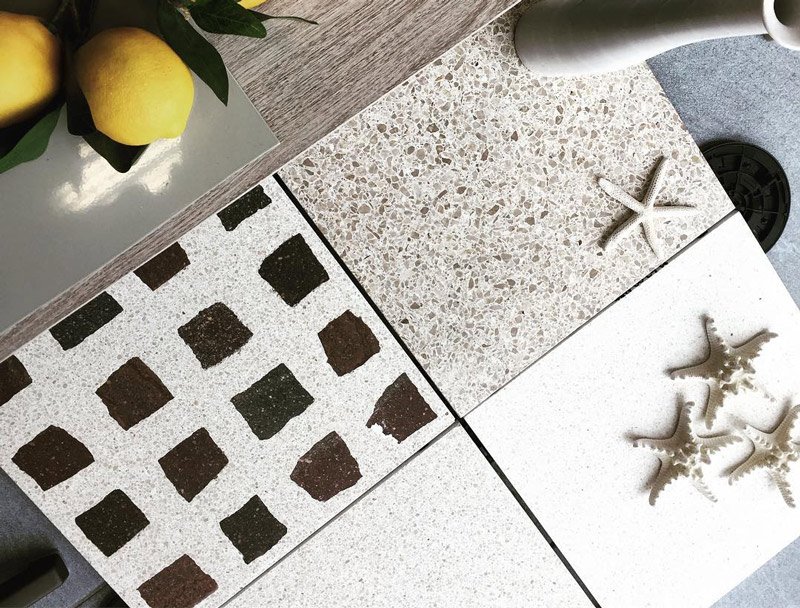 Upon request, the Venice raised floor can be integrated by patterns, geometries or any graphic element. This possibility allows to create absolutely new and original compositions, with limitless tailored solutions.
Originality and respect for nature
Venice doesn't contain resins or other synthetic products that are not compatible with the environmental protection requirements.
The production process doesn't require high temperature processing, which ensures a significant energy saving.
The processing residue of Venice panel doesn't pollute.
Venice is 100% recyclable.
Thanks to its sustainable production process, the Venice raised floor contributes to obtain the LEED certification.