DEVELOPER: TDIC Tourist Development and Investment Company
ARCHITECT: Atelier Jean Nouvel – Paris
TOTAL AREA: 20.900 m2
YEAR: 2015-2017
Designed by Jean Nouvel, Pritzker prize winner, the Louvre of Abu Dhabi is one of the most ambitious cultural projects that includes 55 individual buildings inspired by the medina and Arab settlements.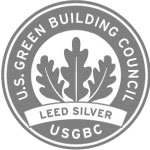 Nesite for the Louvre of Abu Dhabi
Nesite contributed to the completion of the project by installing over 20.000 sqm of highly customized raised access floor, certified as anti – seismic.
This is a project of enormous complexity, with highly customized product that also includes the Leed certification.
MATERIAL SUPPLIED BY NESITE:
TETRIS floor system with tongue and groove high density calcium sulphate 32 mm with stringered structure MPL;
Customized panels with calcium sulphate 38mm with steel tray 1 mm and various marble, with perimetral frame in bronzed brass 3mm, special panel dimensions 1400x233mm.;
Heavy structure with stringer 50x50x2mm and special grid 70×70 cm.