Officina 82: an open and dynamic workspace
The original 42,000 m2 covered surface area was converted into 29,000 m2 of offices, service facilities and planted courtyard areas that can accommodate nearly 2,000 workers. This major renovation project is unique in Italy today.
The renovation project employed an innovative approach whose primary objectives were recovery and reuse of materials, application of efficient and sustainable building methods and design, and creation of a healthy and enjoyable environment.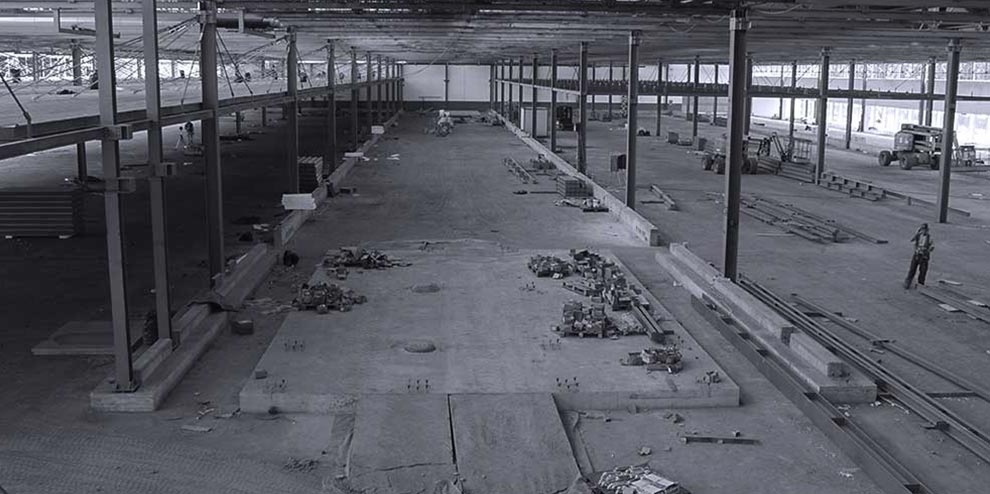 NESITE and Officina 82 Project
Material supplied by Nesite:
PG6AMH calcium sulphate raised floor with ceramic stoneware covering to respect the green soul of the new building;
MPH substructure with heavy stringers, the ideal solution for technical rooms and high traffic areas.
LEAD TIME: 4 MOUNTHS